ART/OFFICIAL
 By Amber Valentine
New year, new you? If 2015 left you feeling less actualized than Peggy Blumquist on the season finale of Fargo (which was stellar, by the by), I've got some great tips and tricks to inject some 2016 culture into your life with a truly artistic bang.
30 AMERICANS
The Detroit Institute of Arts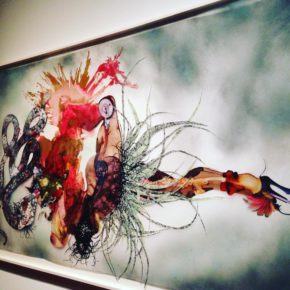 I cannot stress enough that you visit the exhibition before it takes its final bow on January 18th. Not only will you see a number of stunners from Kehinde Wiley, the size of which are beyond comprehension, but the collages on display by Kenyan-turned-Brooklyn multimedia artist Wangechi Mutu are so remarkable that I dare you to turn away. It took me a solid fifteen minutes to remove myself from Non, Je Ne Regrette Rien, which gets my vote for Best In Show.
5200 Woodward Ave., Detroit www.dia.org
                                                                          "ENJOY DENIAL"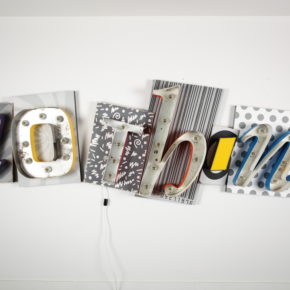 Inner State Gallery
If you're looking to keep your contemporary art kick going, hit up Inner State gallery to see the incredible pop art of Canadian born street artist Denial, as he brightens the walls with neon lights, neon colors, and bold statements that evoke the pure, unadulterated joy of '80's consumerism, Warholian pop art, and modern-day burn-out nihilism all at once.
1410 Gratiot Ave, Detroit (313) 744. 6505 www.innerstategallery.com
MADE FLORAL
Wedding Designer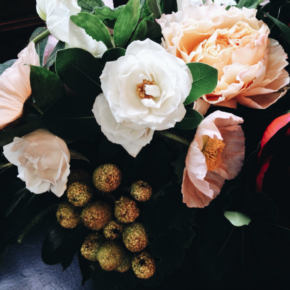 If this holiday season saw a big question get popped – You know, the kind that usually involves a ring and getting down on one knee – keep suburban Detroit area designer Made Floral in mind for all your wedding needs. Affordably priced and beyond aesthetically pleasing, I've let had more than one MADE bouquet grace my windowsill in the past year or so and it's been a treat. They smell wonderful, and bring so much joy to a room that even the biggest Debbie Downer can't help but smirk at their sight. I'm no Miss Cleo but if I were, I'd say MADE's season will fill up fast this year so drop them a line once you set a date! www.madefloral.com
___________________________________________
EDITOR'S PICK
AMBER VALENTINE
Two James Spirits
 January 26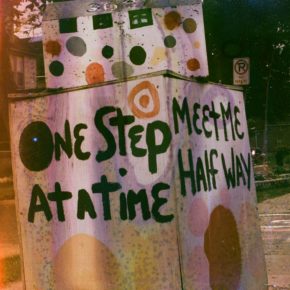 The Metropolitan is pleased to support local visual artist, and contributor to this publication, Amber Valentine, as she prepares for her opening at Two James Spirits on January 26th. Though, we are clearly biased, we believe Ms. Valentine's featured images of Detroit's own Heidelberg Project, all on altered 35mm film, which has been boiled in everything from chamomile blossoms to baking soda, some spanning 6 feet, will be a stunner. And, we can think of nothing better to accompany the work of Ms. Valentine than the handcraft cocktails available at Two James Spirits, Corktown. (313). 964. 4800 2445 Michigan Ave., Detroit