Hello beauties! Hope this column finds you well. July is one of my favorite months of the year, full of beach, sun, road trips, and cherry pie! So, I've decided to add a little American Made flavor to our mix of Beauty and Wellness.
Happy 4th! Happy Summer!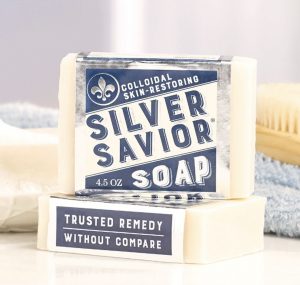 Silver Savior Colloidal Silver Face & Body Soap
Vrest and Ellen Orton opened The Vermont Country Store in 1946. Inspired by childhood memories of his father's general store in North Calais, Vermont, the Weston, Vermont store became the first restored rural general store in the nation. Vrest Orton said, "The store was warm and cozy. It smelled of leather harnesses, coffee, smoky kerosene lamps, tobacco and sugar maple logs burning in the potbelly stove." Today, this family owned business of 5th generation storekeepers continue the tradition of finding customers products from around the globe. They have two physical stores in Vermont and one online, which makes getting American made products easier than ever.
While I enjoy many products from their shop I use Silver Savior Collodial Silver Soap for its chronic skin nontoxic antibacterial, antifungal, and antiseptic properties. It's made with silver that's 99.99% pure in a base of skin-soothing olive, coconut, and palm oils, so it moisturizes while it deeply cleans. All-natural, no added colors, fragrance, chemicals, or preservatives, cruelty-Free, vegan, and Made in the USA!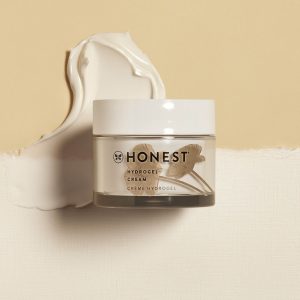 Honest Hydrogel Cream
A few years ago, when I was pregnant, my friend and work associate, Barbara Deyo, sent us a year long subscription to Jessica Alba's Honest brand baby diapers and wipes. Really, one of the best gifts a new mother can receive. Each month a box arrived at the door and we felt good knowing the product was free of anything harmful to our first born.
Since then, I've tried a few products made for women. And, while I like several products, today I'm sharing Honest Hydrogel Cream. This cooling, Hyaluronic Acid infused face cream, made with 2 sizes of Hyaluronic Acid, Squalane, and Jojoba Esters, is said to work for all skin types. While I can not speak to that claim I can say that it works for my sensitive to normal skin type.
Honest hydrating formula protects and calms the skin. It's sensitive skin-friendly, leaving my skin feeling soft and fresh. Made with chamomile and calendula extracts. And, it's made Free of Parabens, Phthalates, SLS, Dyes, SLES, PEGs, Synthetic fragrances.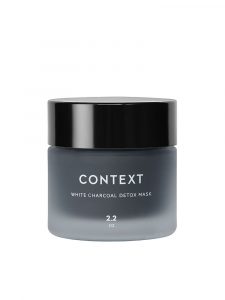 Context | White Charcoal Detox Mask
Context is a young, sexy brand for women and men. They offer clean beauty and skin care products derived from natural ingredients like herbal extracts and rich botanical oils. Their mission is to become a go-to source for healthy beauty products. Their products contain antioxidants and natural botanical oils to moisturize and comfort the skin, and have all been dermatologist tested, are hypoallergenic, and non-comedogenic. And, they are Free of toxic chemicals and never tested on animals.
I like the deep cleansing treatment of the White Charcoal Detox Mask. It eliminates toxins and impurities, exfoliates, hydrates and energizes my complexion, just like their website said it would.
And, it's Paraben, Sulfate, Pthalate, and Cruelty-Free!
Featured Image | Anna Tarazevich, Pexels