GET READY FOR SUMMERTIME FUN AT THE COTTAGE & LAKEFRONT LIVING SHOW

Whether you own a cottage, rent a cabin, or live on a lake, this pre-season show offers the perfect opportunity to help you make this summer the best ever.  This show brings together exhibits and experts who specialize in cottage and lakefront properties for summer or year-round living. Knowledgeable advice and creative ideas for your vacation or waterfront location are available from show exhibitors and at the Cottage Living Seminar Stage. Professionals will share information on cottage family succession planning and how to get the most out of your cottage and lakefront life. Attendees can list their vacation property or look for availability on the "For Sale or Rent" bulletin board.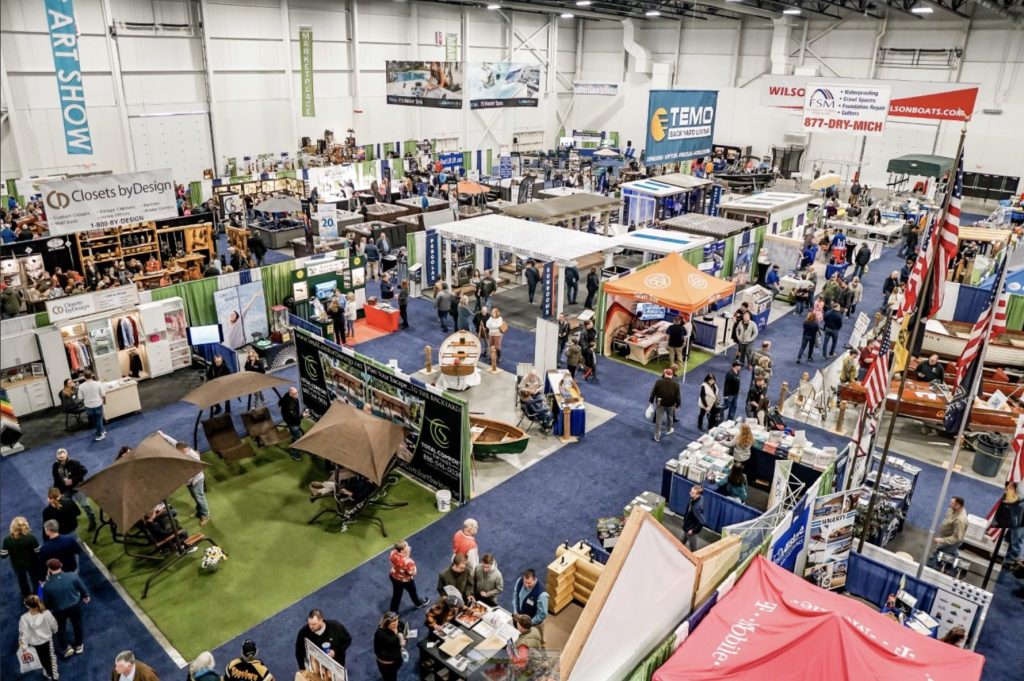 The fun starts with putting toes in the sand or building a sand castle at The Beach, the show's massive sandbox. Giant Lawn Games are set up to play cornhole toss or with a giant tower of blocks. Families can locate and mark where their vacation home is located on an oversized Michigan map. Showgoers can vote for the entry that best captures cottage and lakefront living at the Water & Woods Photo Contest. Michigan artists featured in the Cottage Art Show will present metal art, wood furniture, jewelry, and photography for one-of-a-kind items to your cottage. Decorative accessories, gourmet foods, cottage décor, and handcrafted items along with Michigan-themed merchandise will be available for purchase in the Lakefront Marketplace. The Michigan Chapter of Antique and Classic Boat Society, dedicated to the preservation and enjoyment of historic boats, will have restored watercraft on exhibit. Exhibitors are available for planning and purchasing, whether you are looking to buy, build, rent, or maintain your vacation property, with demonstrations, information, and educational materials. Displays include builders, contractors, realtors, boats, docks, decks, seawalls, landscaping, indoor and outdoor furniture, outdoor recreational equipment, and water toys. Visit the show to help you get started early on your next project and schedule ahead your renovations or purchase now what you need to create this year's family memories. More information and tickets can be purchased online at NoviCottageShow.com
Admission is
$12 Adults
$5 Children 6-14
FREE Children 5 and Under
Includes cross-admission to Outdoorama. Advance weekday tickets are available for $10 at NoviCottageShow.com Hours: Thurs., Feb. 23: 1 p.m. – 8 p.m. Fri., Feb. 24: Noon – 8 p.m. Sat., Feb. 25: 10 a.m. – 8 p.m. Sun., Feb. 26. 1: 10 a.m. – 5 p.m.
Follow us on Facebook @detroitcottageshow and Instagram @micottageshows