One gets these grand notions of strutting the city in a mini and heels usually after binging episodes of That Girl – or something – only to have their glamorous bubble burst with the surprise of an absolute downpour. Reality Bites. Experience teaches that what we really need is to be prepared – for anything. If we can do this in a compact, versatile, attractive manner, and still look good doing so, then we have found a certain kind of success. 
And, for these Urban Excursions, items that multitask are a must. 
The Original Muck Boot Company
A good place to begin this column is footwear. Specializing in boots and shoes that are 100% "muckproof" and waterproof, made for work and life, is the Original Muck Boot Company. And, the Women's Outscape Lace is an all around winner for keeping your feet dry while managing to add a bit of urban-chic to your gait. Aside from the city, I have also been wearing these in places like the garden, my boys soccer games (which, are often on wet and mucky fields), and hiking through the wooded trails of Michigan (while, I try to get my head straight). Proviso: While I ordered these shoes in black, with white trim, they were delivered in gray, with pink trim. At first, I was disappointed. But, you know what? I put them on and decided I liked the color. After a few days, I realized the combination was a better fit for my wardrobe. The experience gave new meaning to Mick singing, "You can't always get what you want. But, if you try, sometimes, you just might find, you get what you need." ~ $165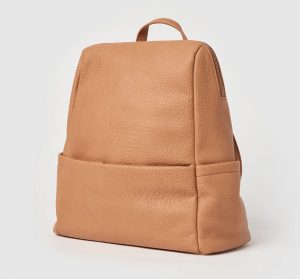 Urban Originals
Athena Backpack by Urban Originals is designed to be worn both as a backpack or crossbody, giving the Excursionist fabulous versatility. Made from cruelty free, textured vegan leather, that is said to be low chemical and eco conscious, this backpack combines function and fashion. With so many pockets and compartments, I'm still finding secret places to safely tuck away wallet, keys, phone, ipad, lip gloss (and, those stilettos you intend on wearing), three weeks into use. In fact, one of the socks I lost during my last laundry appeared in a zippered compartment. So, I don't know if this bag is also magic, or what. Have to admit, though, that I did find myself in a personally awkward moment, which came while wearing my vegan leather bag at the same time I was dining on ribs in Eastern Market. ~ $98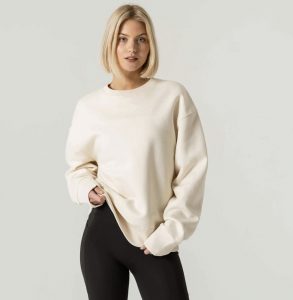 Ninepine
Designed in Stockholm, Sweden, the Asana Jogger in midnight blue is a high-waisted, slim fitted jogger pant created for workouts and yoga that also have a relaxed style for everyday life. Made from a combo of polyester and spandex, with a smooth brushed matte finish, this Jogger is extremely comfortable – like soft pajamas. But I feel they are just too stylish for workouts and sleep time alone. So, I wear them on treks into the city, running errands, and lunch dates with friends. A great "on-the-go" pant for modern athleisure enthusiasts ~ $79.
Wear the Joggers with Ninepine's Organic Relaxed Serif Sweater – made from 100% organic cotton – and you'll feel like a Swedish supermodel on her day off. This garment is comfy, cozy, with a lux fleece lining, and great oversized fit ~ $85.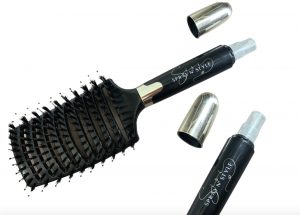 Sisi Spray n' Style Brush
A mix of boar hair and straight pin bristles gently brushes through tangled hair with ease. I've found this brush particularly helpful in what used to be a fight when brushing my 3 year old's long blond locks after bath time. He's gone from waking up with Woodstock bedhead hair (see Snoopy) to looking like Kurt Cobain on the beach. The brush on its own is a blessing with how gentle it works through his hair. No more tantrums from him or me – yay! But, there is another level to the Spray n' Style that takes this gadget from personal grooming tool to 007 territory – a hidden compartment inside the handle that enables you to insert your hair product of choice. Contains 3 reusable and interchangeable spray bottles. And, they work. Not just some gimmick to get you to buy this product. TSA approved, carry this brush inside your Urban Originals backpack and you're all set for travel! ~ $29.99.