Much like the perfect storm written about in the 1997 Sebastian Junger nonfiction book, many Detroit couples are facing a rare combination of circumstances that threaten to shipwreck romance.
The Michigan lockdown and the adjustment period thereafter, will continue to brew the perfect trilogy of increased stress, limited room to move, and fewer distractions than we are used to.
This can very easily transform what may usually be a loving, comforting and caring relationship into one caught away and engulfed in a storm of tension, resentment and strife. Romance seems to be the first to clash against the waves of circumstance, leaving a quarantined roost of negativity void of intimacy.
How can you keep your love boat afloat during these difficult times and steer toward calmer more peaceful waters? Here are three ways to pull your romance out of the storm.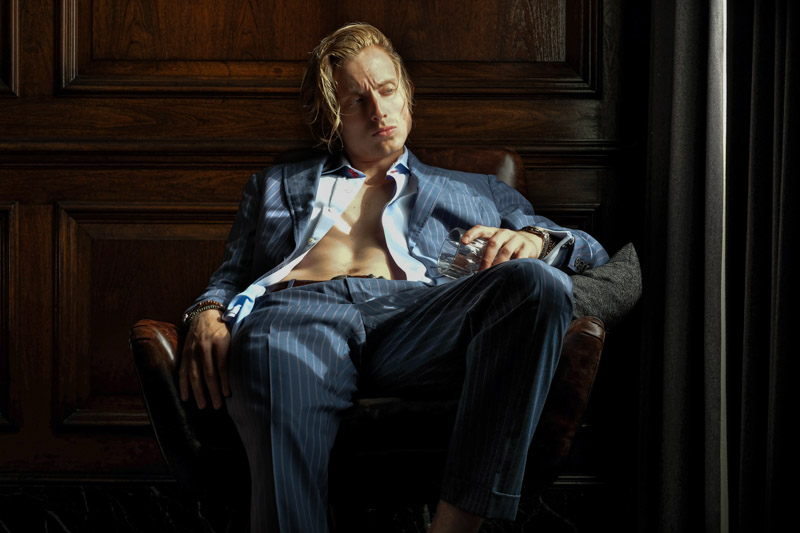 (1) Dress for Success.
We often think about dressing for success when we want to nail that position on our job, or when attempting to climb the corporate ladder, but it is even more necessary when creating romance.
Watching Netflix with your partner on the couch in sweats and a t-shirt may be fine occasionally, but getting dressed for a date night, even if it's in your home or apartment can be the incendiary device for a joyful and playful evening of romance.
Dressing up not only sends the positive message to your partner that you care, but it also makes you feel differently, about yourself and the entire romantic experience.
Dressing also adds to intrigue and provides additional layers that can carefully be undone as the evening progresses. For example, allowing your mate to undo your tie at some point is a simple gesture you both can enjoy and can serve as a signal that the romance is progressing well.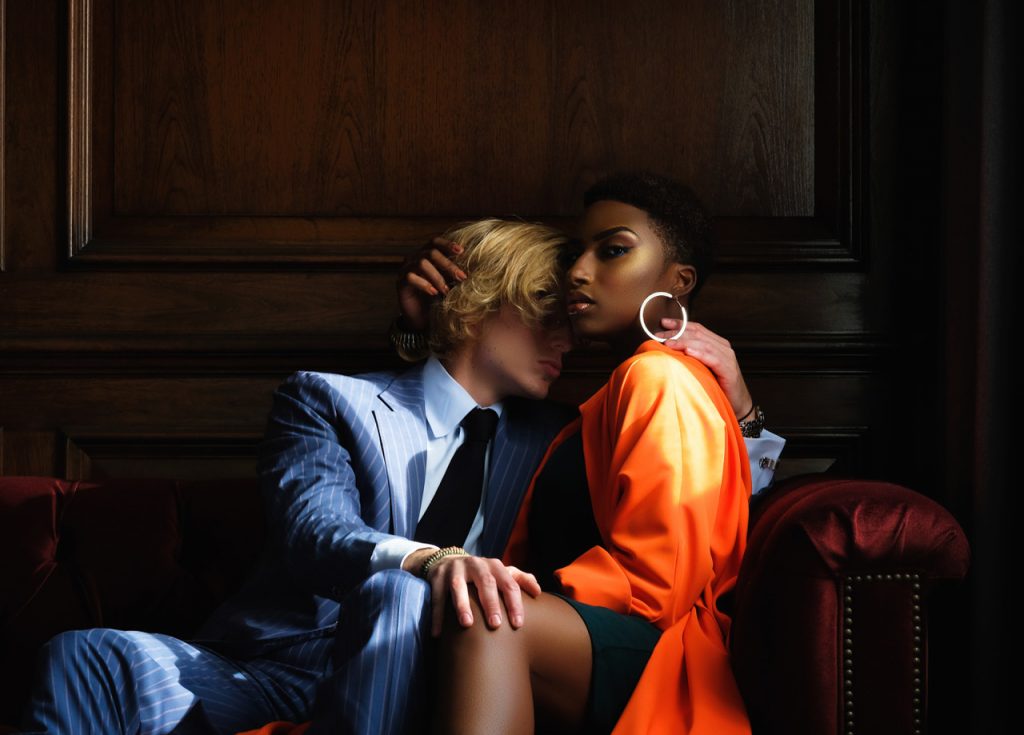 (2) Reach out and Touch
Reconnecting through touch with your partner can help heal the wounds many of us are suffering during this crisis. Touch calms the body and reminds your partner that they are safe.
Touch doesn't have to be complicated. Something as simple as holding hands, or resting your hand on your partners knee, or cupping your partners face to deliver a tender kiss cannot be underestimated when it comes to romance.
Tender touch can be more soothing than words because it's such a deep, body-level communication. Your partner may not remember later all the words you said, but they always remember your touch and how it made them feel.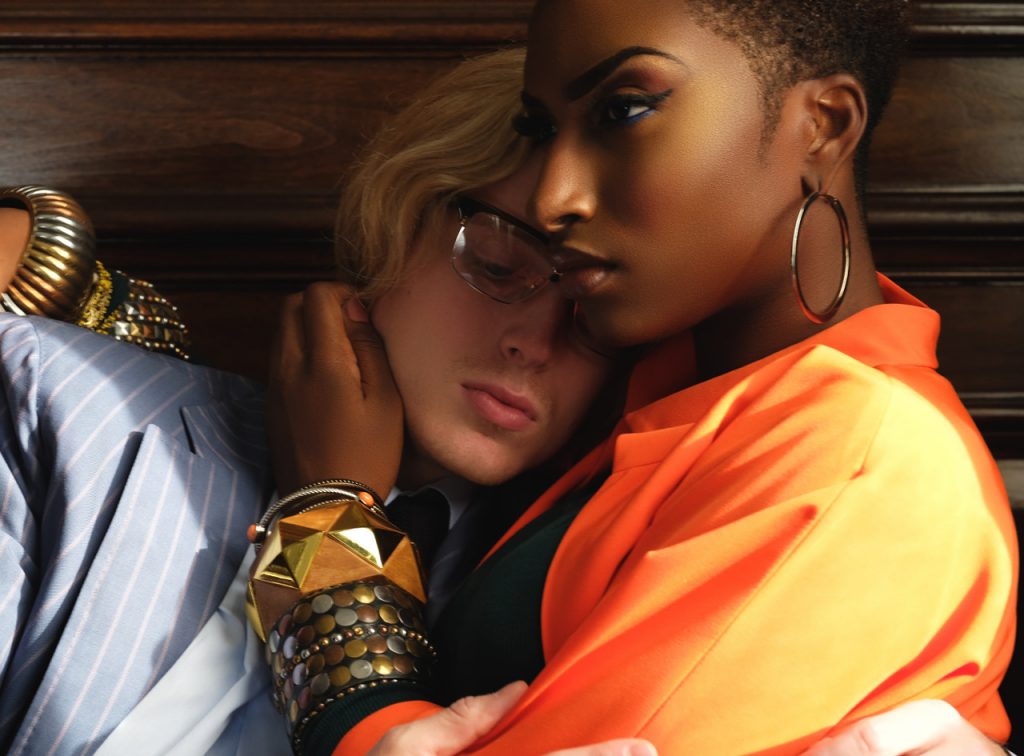 (3) The Sound of Music
Nothing gets the fire started in a romantic relationship better than music. Of course it has to be the right kind of music. Romance may not be the time for hard rap, dark heavy metal or the Blues. Turn the lights down low and slide on a special playlist that will evoke pleasant memories of happy moments you've shared. Let the lyrics provoke subtle thoughts that inspire love, joy and satisfaction.
For example, the soothing baritone of Gregory Porter combined with the sultry tone of Lalah Hathaway on the track "Insanity" is a sure winner as they plead with each other to "bring your love on back to me," and "stop the insanity before we go too far."
As you move toward nights end Barry White's rendition of "Midnight and You" and "Baby Blues " with the Love Unlimited Orchestra can climax an evening that will go on the books as one well worth remembering.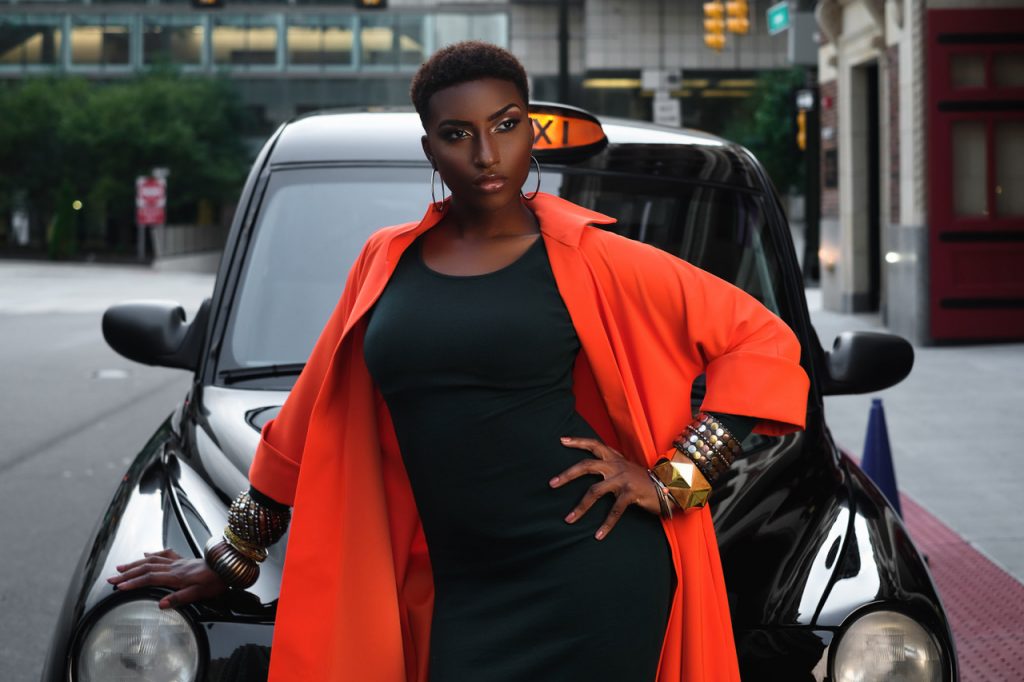 Epilogue
One thing is for sure, the perfect storm that this pandemic has ushered upon us will not quickly pass over. It's assault to romance will no doubt be felt for months or even years to come.
But, there is no need to abandon the ship of romance if you are prepared and at the helm, ready to implement your plan. If your vessel is sea worthy it can weather any storm.
See you on the other side.
Credits:
Male Model: Nick Margetic @hustleberryfin
Female Model: Shieda Moore @shieda_moore
Art Direction: Charles Poole
Styling: Charles Poole
Narrative by: Charles Poole
Photography: Charles Poole @studiomustache
Wardrobe:
Shieda's look – Green sheath dress from Thrift on the Ave @thriftontheave. Orange evening coat custom designed by Dresstokillinc @dresstokillinc. Vintage Bracelets from Bernie's Closet Detroit. Shoes model's own. Hair & Makeup by Shieda Moore
Nick's look – Suit by Pal Zileri sartoriale blue label from L'Uomo Vogue Bloomfield Hills @luomovogue. Shirt & tie custom made by Bespoke Couture @officialbespokecouture. Belt by Cale from L'Uomo Vogue Bloomfield Hills. Shoes made in Spain by Magnanni @magnanni. Glasses model's own