WHO:: Phyllis W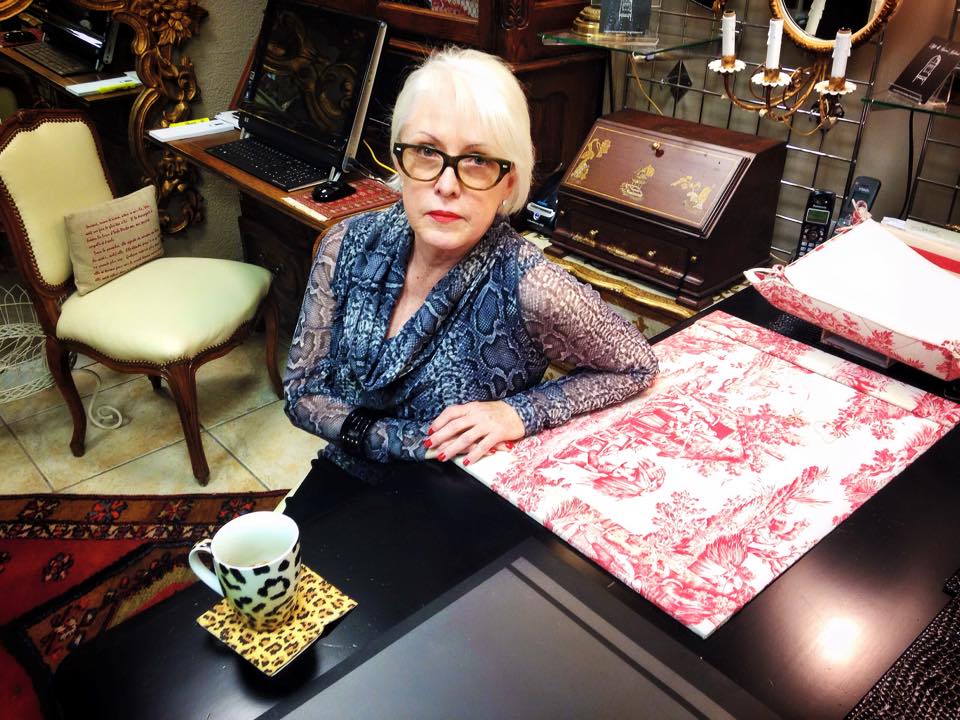 hitehead
Interior Designer and Proprietor:: Fifi & Coco's Gallery and Design
Purveyor of Interior Design and high-end American and European traditional items, Phyllis Whitehead collects and refinishes art, furniture, lighting, mirrors, and home accents for clients who are interested in surrounding themselves with beauty. Her boutique, Fifi & Coco's, located just down the hill in the north end of Birmingham, is filled with an array of carefully curated pieces that either Ms. Whitehead has discovered or, after properly vetting, taken in on consignment.
"Each chandelier, for example, has been rewired and refinished and is ready to be installed," says Ms. Whitehead. "My clients are not taking home a 'project'."
Although, much of Ms. Whitehead's work deals in the buying and selling of vintage pieces including, Italian mirrors, lamps from New Orleans, and plenty of gilded gold, Phyllis is also highly sought after for her skilled "eye". Providing professional service as an Interior Designer, Ms. Whitehead is available for work on premise or will review photographs of her client's space in order to select that perfect addition.
Though at age 40 she returned to Wayne State University to pursue a degree in Interior Design, Ms. Whitehead maintains that one cannot teach the "art" of design.
"If Picasso sat down here would you say to him, 'where did you learn to paint'?" muses Whitehead. "Don't get me wrong, I'm not Picasso, but school only taught how to read a blueprint, the use of scale, and some of the basics. Understanding design is a gift."
Please, take it from The Metropolitan; Phyllis Whitehead has the gift of design.
Fifi & Coco's 576 N. Old Woodward, Birmingham | 248. 792. 3696 | fifiandcoco.com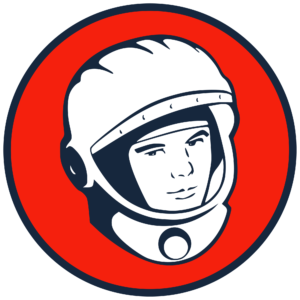 WHAT:: YURI'S NIGHT | World Space Party: Detroit

Date:: Saturday April 11/12 9pm-1am
Location:: Michigan Science Center | Detroit
Yuri's Night is the annual global celebration of humanity's past, present, and future in space. The worlds of art, science, and music unite on the anniversary of the first human spaceflight by Yuri Gagarin in 1961. Experience the excitement of space as a catalyst for developing the next generation of explorers. ART X and the Michigan Science Center host Detroit's official entry into this worldwide event. Witness the two-story launch of Saturn V Rocket and Space Shuttle models rumbling launch via projection mapped animation by New Media Arts, synched to experimental dj score, and featuring live performances by Audra (what up, girl!) Kubat.
Planetarium Experience
Witness a developing short film about life on a new frontier, with a hard sci-fi vision of survival in the first sustainable city on Mars. Meticulously researched, and shot on location in the deserts of the American west (and the big red planet itself), this film will share the night with Aerial performances, themed space cocktails, interactive science experiments, Space Cinema, 3D printing, and the public stoning of a recently captured extraterrestrial – that, ladies and germs, is an april fool.
Open to Public. All Ages. No Cover. Dress for the Future! This event marks the 54th anniversary since we left the cradle. Space in Yer Face! YurisNight.net | MI Science Center 313.577.8400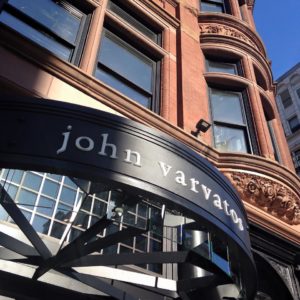 WEAR:: JOHN VARVATOS TAILOR SHOP
Location:: 1500 Woodward, Detroit
 As Detroiter's are well aware, John Varvatos has recently opened his downtown menswear in the refurbished Wright Kay Building, designed by architect Gordon Lloyd, circa 1891. The interior of JV is a gorgeous combination of rich fabrics, plush furniture, and ornate chandeliers all set against a smoky, matte black finish. Of course, the John Varvatos collections that are hung and shelved inside are nothing sneeze at either. Beautifully displayed amongst rock and roll paraphernalia, such as vintage instruments, high end rock photography, and a stage that it presumably awaiting the live performances of Detroit rockers are JV suits, leather goods, boots, belts and the iconic Varvatos scarfs. In addition, look for books on your favorite rock Gods, as well as a section dedicated to new and vintage vinyl. Don't forget to show off your very best Jerry Lee Lewis impersonation on what just might be the baddest PI-ana this side of the Mississippi
John Varvatos.com | 313. 437. 8095