Essential Massage Therapy
by Jeanette Frost
While many spas offer a variety of services, Essential Massage Therapy is all about the art of massage. Techniques range from the relaxing Swedish and hot stone massage, to the therapeutic deep tissue.
Upon entering EMT, one cannot help but feel immediately relaxed, from chocolate brown and plum toned walls glowing beneath dim light. The décor is simple, natural, inviting and, most importantly, clean and well maintained.
Meghan, my therapist, was friendly and genuinely concerned about relieving me from my pain and tension. She recommended a fusion of Swedish and deep tissue massage. Full of strength, Meghan applied acupressure where it was needed, soothing my aching muscles, and truly leaving me with a deep sense of calm. I felt the healing effects immediately after – a feeling that lasted for days.
I highly recommend Essential Massage Therapy for those who want to alleviate pain, tension, and stress – or just to be pampered. EMT offers massage for couples – a nice treat for you and your significant other, Thai massage – a combination of massage and stretching, reflexology, Reiki – spiritually guided life-force energy, and pre-natal.
Massage lasts from 30 to 90 minutes. Prices vary. All massage by appointment only!
Mon-Fri 9am-7pm, Sat-Sun 10am-4pm 22939 Woodward Ferndale Mi. 248.547.5428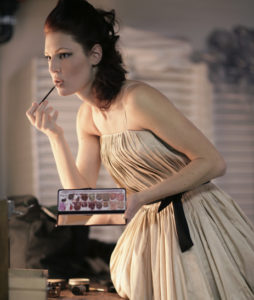 Jeanette Frost is a professional makeup artist with a penchant for chocolate. Find her on facebook for beauty tips or the recipe for her torte.