Or: How These Unforgettable Films Escaped The 'Marvel Crowd' – A four-part series on some of cinema's more important but lesser known movies (part 3)
By Cinephile Julian Boyance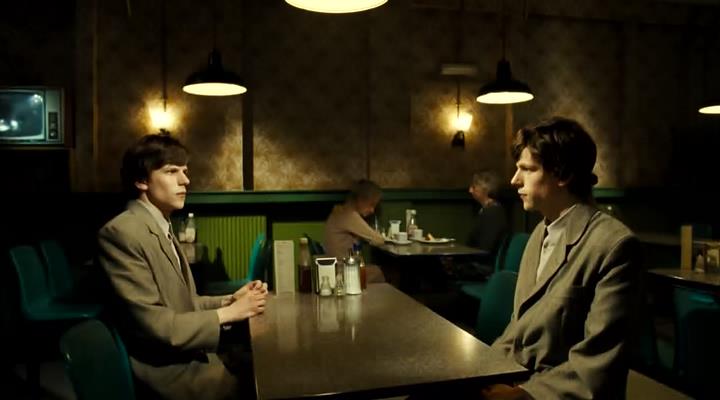 The Double (2013)
Directed by Richard Ayoade
A film I had very little knowledge of, prior to discovering it at a Redbox, until I bumped into a poster that had Jesse Eisenberg staring back at me. I fully admit, if Jesse Eisenberg is in it I am perpetually intrigued. Almost every movie he appears in I seem to thoroughly enjoy. American Ultra (2015) was the last one. But, this film special …
A personality study of self-identity and the battle between Ego/Id/Superego – think Twilight Zone meets WKRP in Cincinnati. Factor in Dostoyevsky's novella The Double (1846) as source material and you have a formidable beginning. While UK talent Ayoade was a critical darling with his debut, Submarine (2010), The Double proves this director to be one brilliant filmmaker.
Finding this film felt like a lone explorer discovering untold lands seen by few. I watched with pure jollity and gaiety. The film is a fun and warped watch. Like a few recent movies, Big Fish (2003) comes to mind, The Double is on that level of comedic and farcical potency. In fact, Ayoade's work is what Zero Theorem (2013) wanted to be, especially if you like your comedy black, absurdist, farcical, satirical, and deadpan.
However elusively captured, Dostoyevsky and Kafka have each been highly adapted or influential. The Double triumphantly and commendably does justice to both. During viewing, a constant thought of mine was that any Kafka lover should enjoy this film.
A stark, gloomy, and oppressive world renders a mean-spirited workplace seemingly plotting, then shatters the psyche of fragile Simon James. The sparse, retro production design and cinematography are significant. The sparse (minimalism) and dense competing design (dialectical opposites) helps express struggle within for the protagonist's alienation, isolation, claustrophobia, and stasis. The tone is effectively established through casting, a funny visual theme of old vs. young, themes of voyeurism, depression, unrequited love, and color splashed mono-chromatics of paranoia, disturbia and euphoria.
Delightful chemistry exists between Eisenberg and Mia Wasikowska. She continues to impress and has been on my radar as one to watch. The clever soundtrack is striking and will have you searching out the names of each of the songs.
Dostoyevsky and Kafka used psychological penetration into the human soul to reveal much about the human psyche. The film has been rightfully heralded for its re-imagination and modernization of Dostoyevsky's novella. The pursuit of happiness in life, love, and labor is all our protagonist hopes to achieve, but the crushing bureaucracy and stifling society wreck havoc on one man's life. Is this man representative of us all?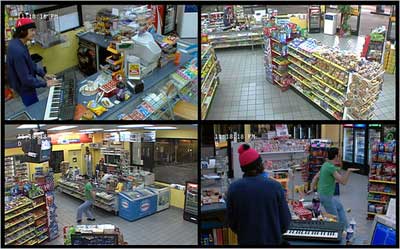 Look (2007)
Directed by Adam Rifkin
The film is a penultimate DVD bin dumpster dive find. It may have even been at the ubiquitous Blockbuster fire sale back in the day. It sat around in my DVD collection until I finally watched, which after viewing I was pissed I waited so long to do so. One thing is for sure – there is no film like it.
There are frequent examples of films which use camera or "found footage" narratives (see Peeping Tom (1960) ASAP). A number even use surveillance cameras and voyeurism as the story foundation. Early experiments have included The Thousand Eyes of Dr. Mabuse (1960). Nevertheless, few films employ such an experimentally daring a technique. TimeCode (2000) comes close in sheer audacity. Red Road (2006) hit similar topics and themes. 
An ability to depict the increasingly CCTV operative world we live [and breathe] the entire film is created using real CCTV images. The loose vignettes and "stories" are a fascinating voyeuristic curiosity throughout. The film's fluctuating perspectives offer lively commentary and diverse tales of our human follies and foibles. The good, the bad, and the ugly, edgy and risqué, the film has enough outrageous imagery to leave one's mouth agape.
Adam Rifkin is a filmmaker not many know, but has always been one I've respected for the niche career and longevity he has carved out for himself. A filmmaker who's Dark Backwards (1991) remains a must-see canon of unique late 80s/early 90s films that mixed farcical tones of zany, dark fantasy with satirical humor – films like How to Get Ahead in Advertising (1989).
Akin to a car wreck – we feel guilty, but cannot quite take our eyes off of it.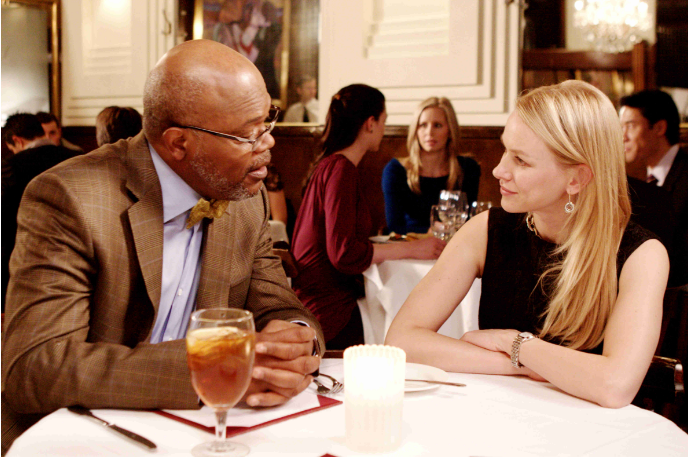 Mother and Child (2009)
Directed by Rodrigo Garcia
With a supportive and loving mother, it is easy for me to "get in touch with my feminine side." I do not say this lightly – this film is transformative. It sincerely is that momentous a film viewing experience. Like several others on this list, I discovered this in the fading pastime of DVD bin dumpster dives. The death of video stores has decreased these occasions, nonetheless, this is one treasure I happily discovered.
With an engaging cast and focused affecting performances, few films in recent times have touched me and gleaned such intense emotions as this love, family, adoption, and life/birth themed prize. Ensemble and interrelated multi-narratives/vignettes of women in the throes of complex, emotionally impactful situations. Naomi Watts and Samuel L. Jackson, in particular, earn compliments for stellar chemistry and work here.
A tearjerker in the best possible way, the film will resonate with (new) parents and anyone with a beating heart. If you see Rodrigo Garcia's name attached to a work, watch it.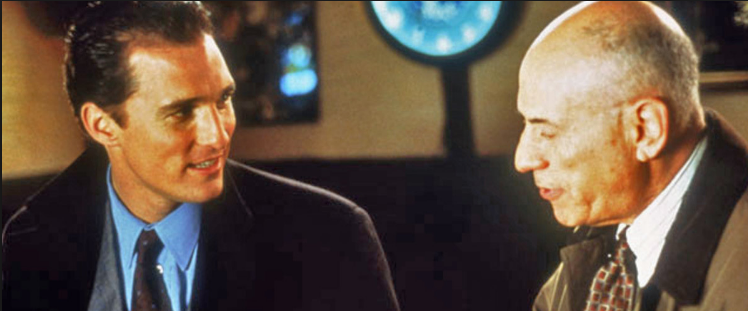 13 Conversations About One Thing (2002)
Directed by Jill Sprecher
I'm not going to lie, this film is bleak. Like bleak, bleak. Not Biutiful (2010) bleak, but certainly melancholy. Though beneath the somberness and despair is an ensemble whose complexities and thoughtful reveals of the human condition positions this as one of the supreme vignette/intertwined stories films in the last 20 years. This is better than the more acclaimed and similar in gloomy tone and intertwined multi-narrative style, Magnolia (1999). This is Crash (2004) in NYC. Author Alissa Quart's Hyperlink cinema at its finest. Wong Kar-wai is certainly master of the form.
The film's realism, naturalism, and centered impression captures the pre and post 9/11 NYC psyche. NYC-centric films will constantly be a joy for me. Ever since Woody, Marty, and Spike made the town cinematically magic once again, NYC set films continue to offer enjoyment, though their influence is dwindling. Films which use a city as character particularly electrify a viewer. Think Breathless (1960) and Run Lola Run (1998) and Charade/Truth About Charlie (1963/2002). Like Crash's LA milieu, the city becomes another poignant character in a melodramatic tale of people seeking to endure and survive.
Admirers of philosophy ought to appreciate and welcome the endeavor.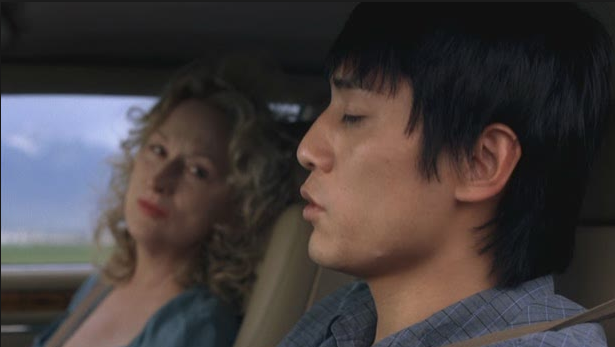 Dark Matter (2007)
Directed by Chen Shi-zheng
Currently in Hollywood, based on a true story has loaded and even legalistic implications.  Based on sad, true events of a 1991 Iowa university shooting and unwittingly connected to the 2007 Virginia Tech shooting upon release, the film only seemed available in very few outlets.
Alfred P. Sloan Prize winner at the 2007 Sundance Film Festival, the story of Chinese physics collegiate postgraduate named Liu Xing, a tender soul destroyed by the system and his own inner demons. The film skillfully balances story and science with defined characterization amongst a well-known cast (Meryl  Streep, Aidan Quinn). Lead actor Liu Ye has an expressive face and embodies the quiet presence of a young man who after academic success, becomes spiritually crushed by the manifold changes in personal and professional circumstances, cultural challenges of life in America, and academic enmity. 
Memorable cinematography harmonizes well with the film's naturalistic approach towards delicate material. A daring choice of director enhances the film's appeal and admiration.
A philosopher with a camera, a Mont Blanc, and a laptop. Taught by the likes of Godard, Eisenstein, Welles, Scorsese and Lee, Julian Boyance is a filmmaker/blogger/film instructor hailing from Metro Detroit, whose cinematic journey traverses both academia, production, and beyond. Facebook administrator for the Nicolas Winding Refn Appreciation Society fan page, his social media footprint can be found here: Twitter/Instagram: @godardfan Youtube: Godardfan Tumblr: Godardfanforever