Look to the following professional stylist, products and services in order to achieve the finest results with hair, skin, and nails. And, remember to hydrate with plenty of water, nature's best anti-aging remedy!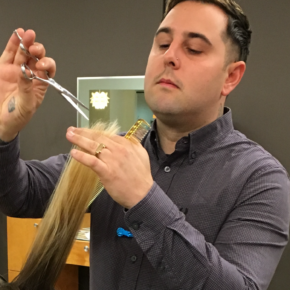 HAIR // Kyle Krzeszak
Working from Flip Salon (Ferndale), Kyle has been rocking hair for over a decade, specializing in precision cutting for both men and women. Kyle is an interesting breed of hairstylist in that he's a total pro without the ego, a real down-to-earth personality, who cares about his clients.
Kyle's advice: "Don't wash it everyday. Wash every other day, because natural oils are good for your hair. When you over wash, you strip away those good oils that can make the scalp produce too much oil to compensate. Also, make sure you like your hair before you leave the chair. I tell people my work is under warrantee. If the hair isn't lying right, or the color fades too fast, let me know and I'll make it right. Hair is not an exact science. Feedback is always good, if you don't tell me, I won't know."
Find Kyle at Flip Salon 251 W. 9 Mile Rd. Ferndale (248) 544. 1400 flipsaloninc.com
___
SKIN // Skin Care Guardian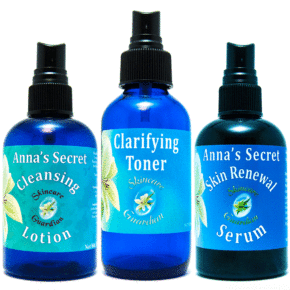 Farm to face, botanical products, handcrafted in Michigan from organic ingredients. This 3 step facial system nourishes skin leaving it feeling soft, youthful and healthy. Good for all skin types.
Step 1 Cleanse – Anna's Secret Cleansing Lotion removes makeup and impurities like a champ. Beneficial essential oils assist in skin repair. May also be used as a moisturizer, for those with oily skin. Great for men's shaving. Contains Aloe Vera and oils of Extra Virgin Coconut, Evening Primrose, Borage, Pumpkin Seed, Jojoba, Rose, Chamomile, Carrot Seed, Ylang-Ylang and Geranium. $15.95 4oz. $19.95 8oz.
Step 2 Tone – Clarifying Toner primes skin tissue, allowing moisturizer to penetrate deeper. Aids in healing rashes and makes a wonderful aftershave. Contains hydrosols of Clary Sage, Lemon Balm and Rosemary. $12.95 4oz.
Step 3 Moisturize – Anna's Secret Skin Renewal Serum seems oily at first but absorbs quickly and lives up to its name with renewing benefits. Contains oils of Evening Primrose, Borage, Carrot Seed, Jojoba, Chamomile, Rose Ylang-Ylang, Lavender and Geranium. $15.95 4 oz.
Find Skin Care Guardian products at creationpharm.com
NAILS // D.Tour Spa
One of Detroit's best spas exists inside MotorCity Casino Hotel. D.Tour Spa is renowned for its luxurious services and their mani/pedi menu is divine. Each nail suite is private, which makes one feel more pampered and not just a number. The Pomegranate Mani/Pedi isripe for the season, utilizing extracts of Pomegranate and Prickly Pear Flowers for anti-aging and hydration. M$60 P$80. Arrive 1 hour prior to your appointment to enjoy the whirlpool, steam room, sauna and rain bench (makes the $25 facility usage fee totally worthwhile for non-hotel guests).
D.Tour Spa at MotorCity Casino Hotel, Detroit (313) 309. 4595 motorcitycasino.com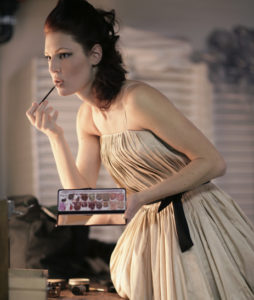 Jeanette Frost is a professional makeup artist with a penchant for chocolate. Find her on facebook for beauty tips or the recipe for her chocolate torte.