Sometimes, it's hard out here for a woman to make a living, and look good doing it.  The global beauty industry is valued at over $500 billion. The US cosmetic market is worth over $60 billion. On average, American women spend over $300 per month on beauty and skincare products. So, when I find quality items at a great price it makes me feel good. So good, I'm sharing some of my favorite inexpensive finds in unexpected places in hopes of making you feel good too!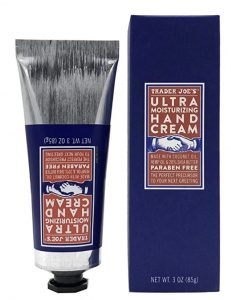 Trader Joe's offers a nice selection of body creams, lotions, oils, and soaps. Their Ultra Moisturizing Hand Cream is made with coconut and hemp oils, shea butter, and is Paraben free. It is rich yet does not make my hands greasy – a great product. When it is bath time I like to use Bisous De Provence Triple-Milled Lavender soap. Made in France, 100% pure vegetable and enriched with Shea Butter, this soap does not irritate my skin, cleans beautifully, and leaves the most lovely scent of lavender. And, in summer I just love finishing my after bath ritual with Trader Joe's Coconut Body Butter – a luxurious product made with coconut, shea butter, and vitamin E. Now, one might reasonably think this product leaves a scent of coconut. But, in my opinion, it leaves my soft skin smelling just like cake. Yum! All products mentioned are under $10.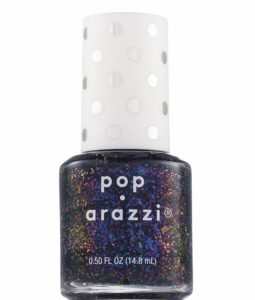 pop arazzi Nail Polish | When I was a kid I bought my first nail polish with my piggy bank money. I walked into Perry Drug Store, not certain what I was going to spend my money on. First isle I walked down was the Beauty isle. The entire wall was dedicated to nail polishes. Although, I was young so it might just have seemed bigger than it was. Anyway, the most sparkly, rainbow, glittery nail polish caught my eye. I was thinking of princesses, and ponies, and lollipops, in a bejeweled palace. So, I grabbed the polish and ran to the counter, where I pulled out my handful of change and laid it proudly down on the counter. Earlier this year, a 40% CVS coupon was burning a hole in my pocket, on what just happened to be my birthday. So, I walked to the drug store, once again not knowing what I was going to purchase, and stumbled upon the exact shimmering bottle of polish I did all those years ago. My old friend, it seemed, had found me. I don't remember what it was called then but it is now called Seeing Sparkles by pop arazzi ($2.99) ~ Happy birthday to me!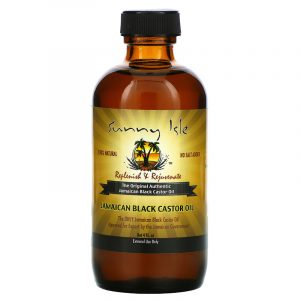 Every now and then my hair is not where I'd like it to be. And, while there are a number of products I go to, depending on the circumstances, I like to include Sunny Isle's Jamaican Black Castor Oil at least once per week. Beside replenishing and rejuvenating my hair and scalp JBCO adds body, especially when I want to accentuate my curls. Sunny Isle products are organic, with the black castor oil seeds processed "the old fashioned" Jamaican way; harvested and processed by Jamaican farmers, beans roasted and ground manually for superior results ~ Original Jamaican Black Castor Oil $10.99