By Jeanette Frost
Every year it seems more and more people (young, old and everything in between) are getting into the Halloween spirit. This is the time of year when characters and transformations come to life. The Internet is a goldmine, full of ideas, how-to tutorials and offers a world full of stores to purchase from. When selecting my costume, I prefer a hands-on approach, because it will set me apart from all the pre-made Halloween costumes. When I can't make it myself, I hit up my friends closets or resale shops to find the pieces I need. Even if you do buy a readymade costume, one element that can truly make it unique is your makeup.
Makeup introduces a whole other realm to costuming that has a wide array of options. There is no need to break the bank by buying an entire makeup kit for just one night. If you wear makeup daily, you probably already have a lot to work with right in your makeup bag. Simply open your mind to the different uses a single piece of makeup can offer. Opting for traditional cosmetics instead of the clowny Halloween type enables you to wear it again for a different occasion.
Pro Tips
Bright primary colored and dark lipsticks are en vogue, and can double as face paint.
For ghoulish or zombie makeup, add green or grey makeup to foundation instead of straight white, or mix them with white foundation. Green color correcting concealer is a good way to go, or grey matte eye shadow.
Sculpt the face through contouring and highlighting to achieve desired shape. Focus on contrasting shades. Grey or dark brown matte eye shadow works great for contouring. If you're unfamiliar with contouring basics check out how-to videos on YouTube.
For white lashes, use a combo of white eyeshadow layered over white mascara primer.
To make eyebrows appear higher on the face: whiteout your actual brow with the same shade of foundations/concealer you used on your face. For those with dark brows you may have to use a super pale concealer to hide all the hairs. Set with powder. Then draw brows in desired shape, above your real brow, using a dark brow pencil or eyeliner (don't be afraid of using black. You need a dark fake brow to distract the eye from your concealed brows).
Step back and observe your makeup from a distance from time to time while applying. This helps you see overall shape and where you might need to make adjustments. After all, most people see us from a distance and not as close as when we stand in the mirror.
Products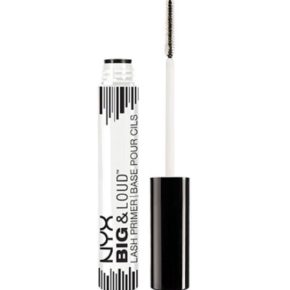 1.) NYX Big & Loud Lash Primer ($7), find at most drugstores and nyxcosmetics.com
2.) Physicians Formula Concealer 101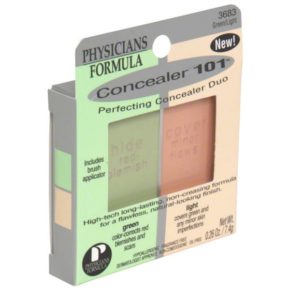 Perfecting Concealer Duo ($7.25), find at most drugstores and physiciansformula.com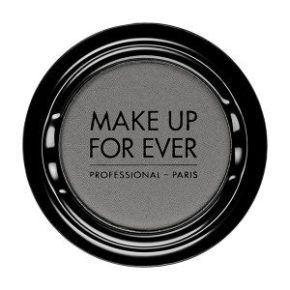 3.) Make Up For Ever Artist Shadow
(Shade shown is Cement) ($21) sephora.com
Where To Go
Can't wrap your head around how to achieve the makeup concept you have in mind, or perhaps you need something a bit more elaborate than your capabilities? Halloween makeup specialists can be found at Astute Artistry Studio in Berkley. Astute Artistry is a licensed trade school for fashion, film and makeup production that offers special effects makeup training. Makeup artists at Astute are taking appointments for the Halloween season.
Astute Artistry Studio | 3026 W. 12 Mile Rd. Berkley | (248) 591-4683
Jeanette Frost is a professional makeup artist with a penchant for chocolate and spiders. Find Ms. Frost on Facebook, or whatever …