By Jeanette Frost
Since my start as a makeup artist, over 14 years ago, I have read a lot of beauty books. But, there are two that stand out as most useful and inspiring. Whether you're a seasoned makeup pro, or someone interested in learning the basics of applying makeup, all should enjoy these sources of information.
__________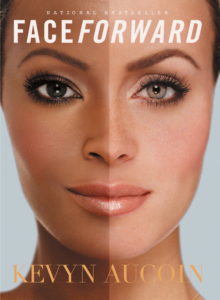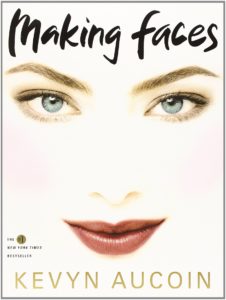 Making Faces (1999) and Face Forward (2000) by Kevyn Aucoin  World-renowned makeup artist, Kevyn Aucoin was one of the most sought after makeup artists of his time. Throughout the 80's and 90's, Aucoin's work was at its height, while he was featured in fashion mag after fashion mag, with numerous Vogue covers to his credit. There were very few celebrities that didn't work with Kevyn Aucoin. After a successful career, in which he authored The Art of Makeup, Making Faces and Face Forward (the latter two became Time Magazine Best Sellers), Aucoin died from kidney and liver failure, due to acetaminophen toxicity caused by prescription painkillers. A rare pituitary tumor caused him to rely heavily on painkillers, which then led to addiction. Kevyn Aucoin's legacy lives on, however, through his cosmetics line Kevyn Aucoin Beauty (kevinaucoin.com) and his timeless books.
Aucoin's books break down the basics in easy to understand steps and terminology, utilizing detailed photos and an excellent "how to achieve" approach. After 15 years, the makeup styles and techniques offered in these books are still relevant. The transformations from before to after are incredible and heavily inspiring.
Most beauty books feature gorgeous 16-18 year old models inside – how hard can it be to do makeup on skin that youthful? What looks fabulous on the 18 year old supermodel will more than likely not translate well on the rest of us. – But, Kevyn's books offer the most diversity in models, including age, different ethnicities, and skin types. From celebrities, mixed with his friends, family and "everyday people," Kevin fearlessly tackles the real beauty issues that we all face.
Unlike other beauty books that often end up pitching product, Aucoin avoids particular brands, remaining focused on the "how to" rather than "what to buy." That's pretty remarkable, considering Aucoin launched a whole line of beauty product prior to authoring Face Forward. Perhaps, my favorite part of Aucoin's books, however, was getting to know Kevyn through his journey, and his personality through his remarkable work.
Books | barnsandnoble.com and amazon.com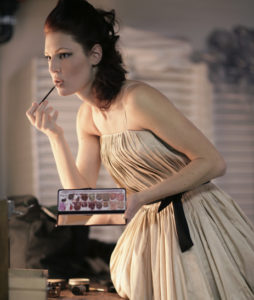 Jeanette Frost is a professional makeup artist and model who has a penchant for chocolate. Find her on facebook where she might share more book selections and beauty tips.