BOOKS
2022 gave us some very interesting reading. This holiday season we take a look at three works by artists not normally associated with books. Nonetheless, they are fascinating observations of the world around them. Hopefully, we'll all find more time for reading over the New Year.
For as Werner Herzog says, "Read, read, read …"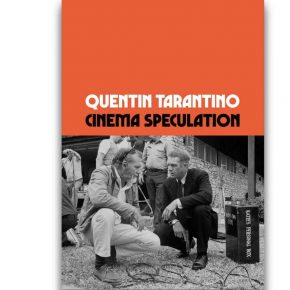 Cinema Speculation by Quentin Tarantino
A work of nonfiction from the #1 New York Times bestselling author of Once Upon a Time in Hollywood: Cinema Speculation is an insightful, intelligent look at movies as entertaining as any one of Tarantino's films.
Widely recognized as one of the most knowledgable students of cinema, Tarantino's love of movies is organized in book format, surrounding his early experiences viewing key American films from the 1970s.  Tarantino discusses local theaters, Hollywood Blvd (or, the Sunset Strip), movies by Spielberg, De Palma, as well as the culture and counterculture surrounding these and other exciting, influential movies. Part film criticism, film theory, and film journal, Cinema Speculation is written and spoken – in the audible format – in the singular voice of American film icon, Quentin Tarantino. For the fan of his movies, this book of storytelling, about Tarantino's life as a filmgoer and lover of the art form, provides rare insight into the filmmaker Tarantino has become. But, it's also an exciting look at an era of movies that may never be topped. While the book was released earlier in 2022 we had not discussed it. For those who missed it then we hope this reminder interests you enough to give it a go.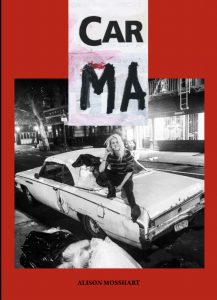 "CAR MA is a love letter to the motorcar, a book about rock & roll and love." — Rolling Stone
According to Third Man records, "CAR MA is artist and musician Alison Mosshart's first printed collection of paintings, photographs, short stories, and poetry. It is a book about cars, rock n' roll, and love. It's a book about America, performance, and life on the road. It's a book about fender bender portraiture, story tellin' tire tracks, and the never-ending search for the spirit under the hood".
Best known for her work in the musical duo The Kills, and again, fronting the band Dead Weather, Mosshart is a visual artist who combines photography and other storytelling skills on the sounds of guitars, the American Road Trip, and the automobile. Mosshart is a true American artist in the vein of Kerouac, Jarmusch, and her Dead Weather bandmate, Jack White. She imagines a place along America's highways and small towns that may be our last vestige of real freedom. Mosshart says America is "that which runs until it doesn't". A symbol of adventure, Mosshart states the car is also "a symbol of our subsequent spinning out … over things we never thought could happen during a song that fucking good and with the volume up that fucking loud". A rock star poet, we like to think Mosshart is also subliminally acknowledging the influence Detroit, with its car and music culture, has had on her brilliant history.
Tony Denardo grew up on the Eastside of Detroit. Like many, he met his best friend in high school and together they formed a blues rock band called The Muggs, turning into a lifelong journey in the Detroit music scene. Earning a large and loyal fan base The Muggs were as positioned as anyone to reach rock and roll stardom. And, then tragedy struck the renamed Tony Muggs in the form of a stroke. His recovery was at best speculative. According to Muggs, all he could think about was whether he would be able to again play the guitar. The Muggs future looked grim until friend, Matt Smith (Outrageous Cherry) suggested Tony pick up Fender Rhodes piano, playing the bass lines like The Doors keyboardist, Ray Manzarek. Within two years, The Muggs reformed, winning multiple Detroit Music Awards, touring Europe, releasing albums, and landing a spot on The Next Great American Band (2007).
Autobiograffitti is a self reflective, self deprecating autobiography about the life of musician, Tony Muggs. It plays witness to his passion for music, observes the importance of friendships in the music "business", and presents an insightful look into the challenges of being a stroke survivor. A story of perseverance and the will to never give up, Tony Muggs encourages his audience to follow their dreams – no matter what it takes.
Editor's note: For a period of a few years, Tony and his wife lived across the street from my grandmother and grandfather. Very happy to report they struck up a close relationship – even invited over to rock and roll, holiday parties at The Muggs house – and that my grandmother said she felt very safe and fortunate to have such lovely, new, young friends as neighbors.