ART
Gay Paris
Detroit Artists Market is pleased to announce its 2010 Garden Party and Art Sale, taking place this year on Thursday, June 17, 2010 from 4:00 – 8:00 p.m. at the home of Peter Ruffner of Grosse Pointe Park. This is event is FREE to all DAM Members (membership current, renewed, or newly added).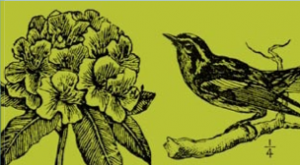 Garden Party and Art Sale is a tradition that began in the 1930s, when the Detroit Artists Market was founded, as a special way of bringing together artists and patrons for a fun and beautiful afternoon. This year features artworks by nearly 100 emerging and established local artists and will include paintings, prints, photographs, sculpture, jewelry, glass, ceramics, fifiber, and much more. Last year nearly 300 people attttended and sales were brisk!
Guests will enjoy appetizers and sweets generously provided by Angelina Italian Bistro, Atlas Global Bistro, Cantina Diablo's, Hacienda Mexican Foods, Majestic Café, Mudgie's Deli, Rosie O'Grady's–Ferndale, Slows Bar BQ, and Village Food Market.
DAM is also pleased to present music by the Hot Club of Detroit, who plays the swinging style of gypsy jazz popularized by Django Reinhardt.Please plan to join us at this year's event! ThThe Garden Party and Art Sale admission is a DAM membership. Membership in the Detroit Artists Market, a nonprofifit organization, is easy and affffordable. Membership and memberships for guests may be renewed or purchased prior to the event or at the door. All art sales support local artists and the Detroit Artists Market.