SUPINO PIZZERIA | Eastern Market
Only 1 year old and Supino's pizza is already the talk of the town. Forget about comparisons to the New York slice, Supino's reminds me of the pizza I used to have on the Italian Riviera, particularly the Margherita. I don't know where these guys got their recipe- I probably shoulda' asked but my mouth was too full of cheesy bliss – but as far as I am concerned Supino's should be the very next item on your "things to do" list.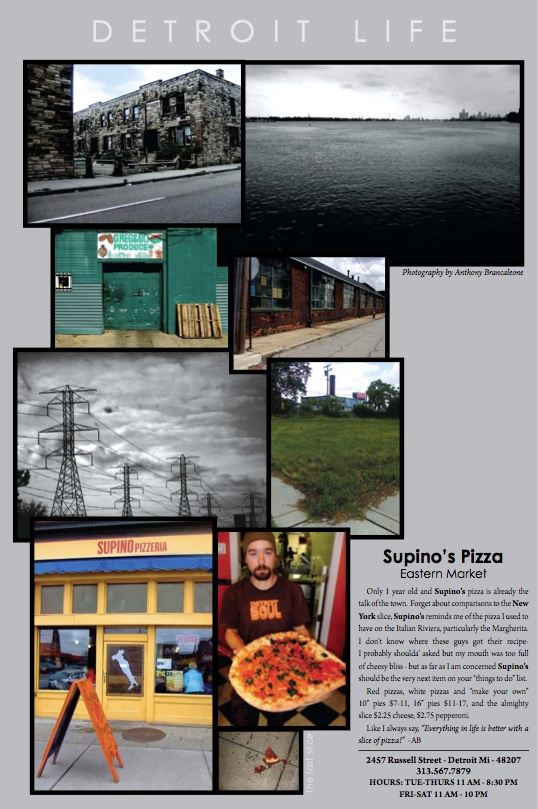 Red pizzas, white pizzas and "make your own" 10" pies $7-11, 16" pies $11-17, and the almighty slice $2.25 cheese, $2.75 pepperoni.
Like I always say, "Everything in life is better with a slice of pizza!" – AB