Japanese Gothic Invades U.S. This Season
By Julianna Counts
It's high-time Detroit takes a look at some of the more unique styles coming from Japan this season. One look gaining popularity in the states is Japanese Lolita. Highly influenced by Victorian and Roccoco-era clothing, followers of the fashion often look like porcelain dolls, though the style can range froma more gothic look, with dark colors and subdued accessories, to the "sweet" look, which favors light colors and fantasy themes.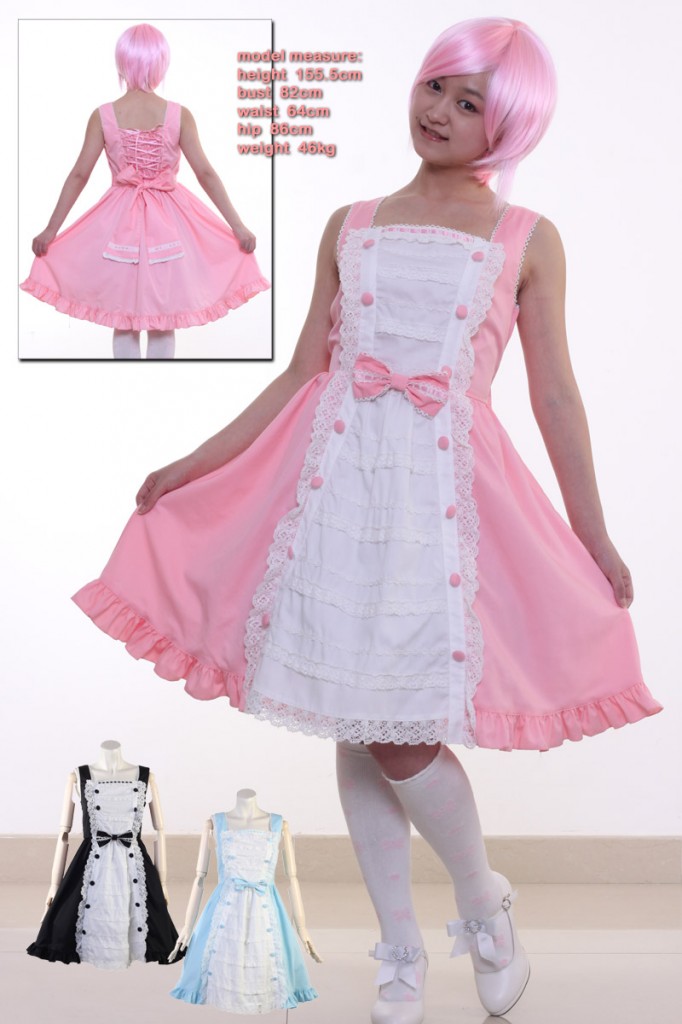 A simple pair of Mary Janes are always a staple no matter what type of Lolita you are. When Fall temperatures drop, long-sleeved dresses and woolen tights make their debut (I recommend Japanese brand Mary Magdalene), and the high-waist skirt is a must-have! Hair accessories are endless; the mini top-hat can give any Lolita a more mature look, while the large Alice bow offers a youthful one.
Though, it can be difficult to find items in the U.S., this Lolita highly recommends checking out the Japanese designer websites, with outfits ranging between $200-$300. Be careful of  cheap knock-offs on EBay, make sure to do your research before ordering. Etsy.com, however, offers hand-made (and thus truly unique) Lolita styles. Lolitas on a budget can also check out Bodyline, where dresses average between $35- $100.