By Jeanette Frost
Ever wonder how to achieve that gorgeous glowing effect with your makeup? Many makeup artists have their personal go-to products to create that perfectly polished look. There are many foundations and setting powders available that have a bit of shimmer (many not so subtle). The problem with a lot of these is that they tend to make the entire face appear shiny, rather than giving a healthy glow. The key is to focus on select areas to highlight. Add just a hint of shimmer, for as the old saying goes, "less is more".
3 Fabulous Finishing Products: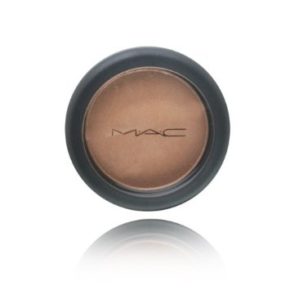 Sheertone Shimmer Powder Blush in Trace Gold | MAC Cosmetics 
Gives a gentle golden sparkle that's gorgeous on every skin color. Adds a sultry touch to collarbone and shoulders. $22. maccosmetics.com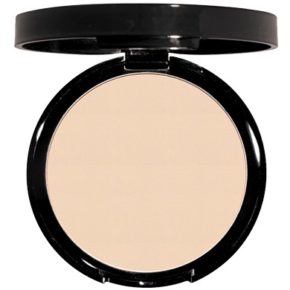 Illuminating Finishing Powder in Moonbeam |
Deyo Studio For Face and Body
A silky pressed powder with a soft radiant finish that diffuses imperfections. I'm obsessed with this powder and use it on most clients. Best suited for pale – medium tan skin. $35 deyostudio.com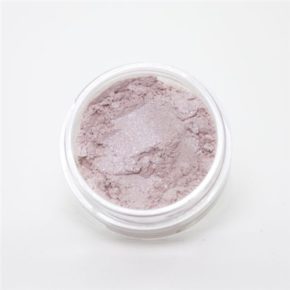 Eyeshadow in Casablanca | Eve Organics Beauty
This shimmery light pink (almost white) loose mineral based eyeshadow doubles as a highlighter. I love dusting along the collar bone and shoulders; my go-to for weddings and special occasions. Use caution when applying, a little goes a long way. Ideal for pale and medium skin. $9.95 eveorganicsbeauty.com
How To Use:
– After applying foundation, concealer, powder, eye makeup and blush: Using a medium sized blush brush, dust a light layer of finishing product on top of cheekbones, collarbone and shoulders.
– Using a small eyeshadow brush, dust a tiny bit just above the Cupid's bow of the lip. This highlight will add the subtle effect of fullness to lips.
– Optional highlights for added effects: With a small eyeshadow brush add a little finishing product to the brow bone (the area just under your brow). This emphasizes the shape of the brow. Dab a tiny amount of finishing product to inner corner of eyes with a small eyeliner brush. This brightens the eye and makes them appear more youthful and fresh.
– Applying mascara and lip color AFTER your finishing product ensures that fallen particles go unnoticed. Plus you don't want to risk smearing lipstick.