By Jeanette Frost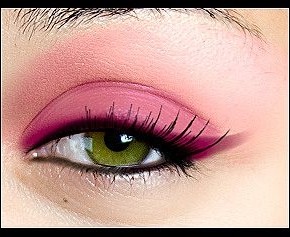 Think Feline Eyes
Natural browns and jewel toned shadow, with an exotic black winged-out eyeliner. Gives the impression of a smoky eye but has a sexy defined shape. This Fall, MAC Cosmetics is coming out with their Fabulous Felines collection…
Keep it clean ladies
Avoid a defined brow. Opt for a well groomed natural brow, using a matte powder liner with an angled or flat brush instead of a brow pencil.
Money Saving tips
Skip the brow powder and use a matte eye shadow that is slightly lighter than your hair color.
Stop labeling products in your head as "Eye shadow", "Lipstick", and "Blush". Open your mind to looking for the colors, shades and textures you desire. That "eye shadow" might also make an awesome cheek contour or blush. That cream blush or wet lip gloss could look amazing on the eye lid. **Caution: The eye area tends to be very sensitive, so test a product first before going out. If your eye or skin starts feeling the least bit irritated wash is off immediately.
MAKEUP MUST HAVES
Cinema Secrets Ultimate Foundation Palette. Have your winter and summer tones all in one. www.cinemasecrets.com
Glam Bronze Dual Pressed Bronzer by Loreal Paris in Matte Bronze 947 (Wear as bronzer in the summer for a sun-kissed look. Doubles as a contour for cheeks the rest of the year.)
Dior 5-Colour Iridescent Eye Shadow in Petal Shine. Great shadows for all year round, day or night, casual or dressy occasions.  www.dior.com
Find makeup artist Jeanette Frost at www.jeanettefrost.com