Music
Earlier this summer Apple revealed an international TV spot for the "That's iPhone" marketing campaign introducing its Face ID component, featuring the song "Nice" by GRAMMY Award-winning producer Latroit (Dennis White). Two months later, Latroit drops the soulful, end of summer track, "Nice (Twice As Nice)", with vocals by urban artists B4NG B4NG & LOOMIS.
View it now here: https://youtu.be/8UhodWgPCl8 
Directed by Latroit, the video is a hybrid of polished and BTS footage. Shot at the ragdoll pink palace, a life size doll house in West Hollywood and the backdrop of the recent photo shoot for LIZZO in Playboy, "Nice (Twice As Nice)" is a strong visual presentation for the soulful downtempo dance track with chill 90's throwback rap performances.  Making an appearance in the video Is Spike, a Los Angeles based fine artist, drag performer and winner Mr. Precinct leather 2018, and first runner up Mr. Los Angeles Leather 2018. Also featured is actor/ model and pop culture personality Ashleigh Morghan.  
B4NG B4NG (pronounced Bang Bang) is part of the House of Latroit stable – an artist discovery collective founded by White, the idea being the producer utilizing his platform of success to nurture early stage careers of emerging artists including Australian vocalist Charlz, DJ/producers Ghastly, and Sullivan King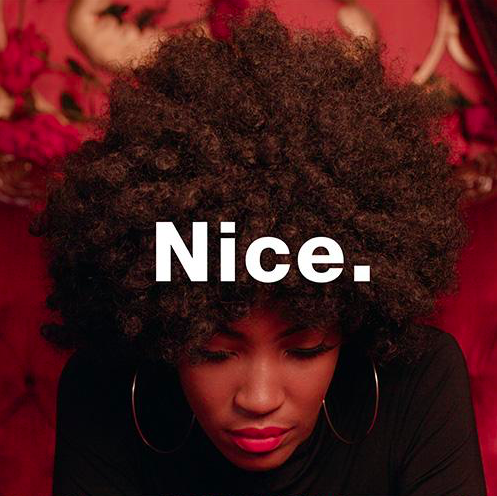 B4NG B4NG is also known as Germfree, an East LA-based underground battle rap champion who has appeared in six episodes of The Cypher Effect. 
Germfree was discovered by Slash (GnR) and Boondock Saints director Troy Duffy, resulting in the B4NG B4NG/ Slash video and release "Punch Drunk Lover".
Emerging R&B artist, model and Valley Girl LOOMIS has performed with Salt n Pepa, Snoop Dogg, Lisa Lisa, Bone Thugs and Harmony on the Bobby Dee Presents tour.
"That's iPhone" Face ID campaign features a man napping peacefully on a lounger in his garden, woken up with a series of iMessages. By raising his face, he's able to unlock the phone and read the incoming message. The entire 30-second spot is set to the 70's inspired slow jam that is Latroit's "Nice." 
View it here: https://youtu.be/1eQ6n9uZ8Ls  
Latroit has Detroit in his soul
Now, if you don't know, the Los Angeles-based musician / producer Dennis White (aka LATROIT) hails from Detroit. He is a GRAMMY™ Award winning producer, composer and performer with ARIA and BPI certified gold, platinum and double platinum selling records, over twenty top 10 Billboard Club Chart tracks & remixes, and dozens of TV & Film placements. 
Latroit's place in the annals of dance music history is assured by his work with the pioneering Detroit techno group Inner City, his release "Happy People" as Static Revenger (charted by Fatboy Slim as one of the top 10 songs of that decade), DJ tours through five continents, and the recent oeuvre of Latroit releases, notably  highlighted by the 2018 GRAMMY™ Award for 'Best Remixed Recording' – Depeche Mode "You Move".
The Berklee College of Music graduate runs his own label imprint, House of Latroit, and hosts the bi-monthly podcast House of Latroit.
"Both of these endeavors support my passion for discovering and promoting emerging musical talent from around the world," says Latroit.
From an early start in the Detroit underground to his current collection of work, it has been said Latroit's music holds "history in one hand and the future in the other".
Anyway, hope you enjoy "Nice (Twice As Nice)" while the weather is still warm.