By Matt Counts
Before night falls, before daybreaks, but especially after the gym, all good and proper gentlemen shower and groom for any and all occasions that may arise. How embarrassing the engagement when left unaided by the most attractive scents. How lewd could be the surrounding crowd should the gentleman appear too shabby, or unkempt. Friend, let this not be you.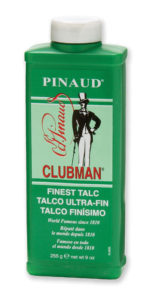 Shower
Every gentleman should begin with a proper shower. For every person there is a bar of Soap, but I find it is best not to fuss over too many details. Simply obtain a bar of one's preferred scent. If one wishes to be calm, use soap with ylang ylang and clove. For rougher skin, use one that exfoliates. I find Irish Spring to be a classic, manly scent. For shampoo and conditioner, allow me to suggest Alberto VO5. And, gentlemen please do not forget to apply a liberal dash of Pinaud Clubman Talc after toweling.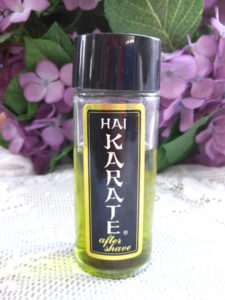 Shave
The act and ritual of the shave is a crucial element in not appearing unsightly. It should be looked forward to each day. This scribe highly suggests the shave butter and oil from Old Woodward Shave Co. Since switching to the Old Woodward brand, I have had little to no razor burn: a wondrous thing. Follow facial grooming with a conservative amount of aftershave. If one can obtain a vintage bottle of Hai Karate it does a stand up job – Sssssmack!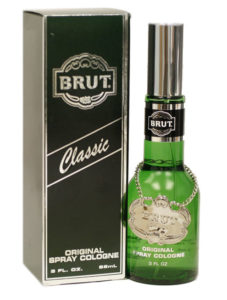 Scent
Eau de Cologne originated in Germany, 1709 by the relocated Italian perfume maker, Giovanni Maria Farina. "I have found a fragrance that reminds me of an Italian spring morning, of mountain daffodils and orange blossoms after the rain," exclaimed Farina. Henceforth, the term cologne has been introduced into the English lexicon whenever referencing gentlemen's "perfume".
From the Italian craftsman, all manner of scents has evolved, often in combinations that include citrus, lavender, pine, moss, apple, and a plethora of intoxicating oils. It is wise to test the amount before venturing forth, less one wish to offend the delicate nostrils of accompanying friends and family. Less is not always more, but more is far too much. And, try as we may, no amount of fragrance will make us Italian. Though some prefer a more modern and contemporary scent – Versace [Eros] and Gucci [Guilty Black] come to mind – one can never go wrong with the time honoured Brut by Faberge`.