LA-based artist Hudson Luthringshausen will be opening a solo exhibit at the flagship John Varvatos store (1500 Woodward Ave) on Thursday, September 13th from 5 – 8PM featuring a body of work highlighting music icons. The art installation will remain in the Varvatos store until September 17th.
In addition, a separate body of work will be on display starting September 13th at Detroit Foundation Hotel. Hudson's limited line of Daft Punk & Daft Newton T-Shirts will be for sale amongst the curated gift items in the hotel lobby.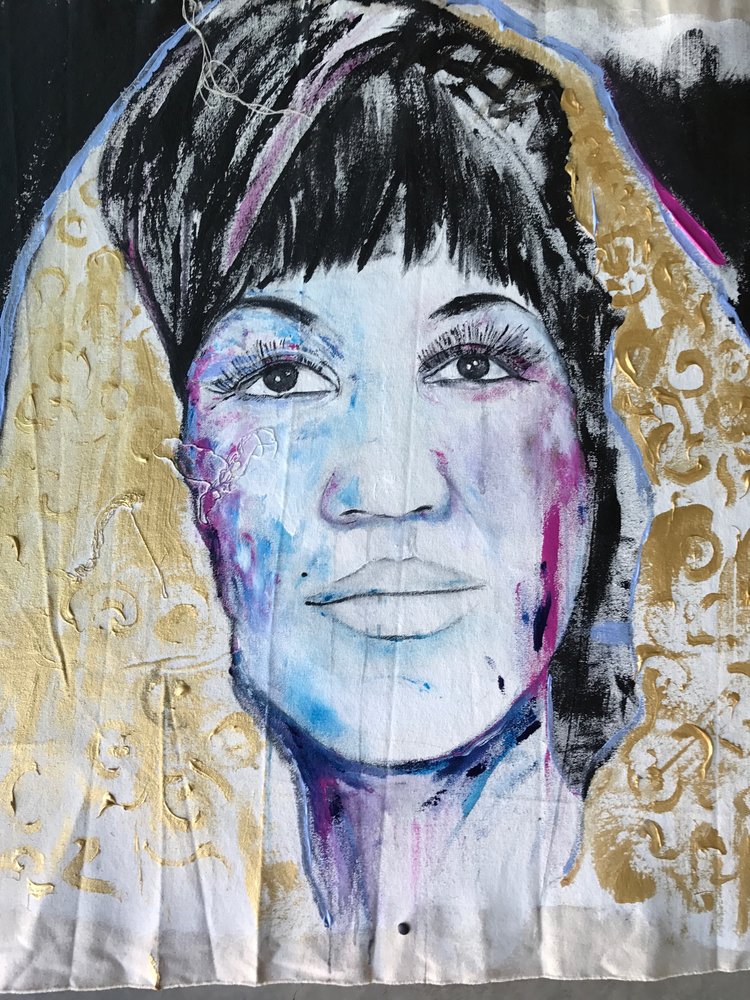 A 22-year old native Chicagoan, Hudson is a self-taught artist who began painting in the summer of 2015. He was quickly captivated by his newfound artistry and started experimenting which promptly set the tone for his body of work.

Hudson works with acrylic, oil sticks, and enamel primarily using his fingers, hands and towels and then conveys the finer details, such as pupils or outlining with minimal brush work.

Known for his signature style of large-scale, loose canvases with dramatic texture and dripping paint, Hudson has captured some of the world's most relevant and notable icons, with interpretations of the most influential works in the art community.

Hudson collaborated with Dick Clark Productions and Lady Gaga to paint her album cover, Joanne, for a Facebook Live event to announce her performance on the 2016 American Music Awards.  His Bieber painting is proudly hanging in the Dick Clark offices in Los Angeles. Hudson's Study of Kanye piece was one of fifty works featured in the Los Angeles exhibit, Kanye loves Kanye in the fall of 2016.

Most recently, Hudson was tapped to paint a street art project in Chicago alongside some of the most prolific street artists in the Midwest. He completed a 40 x 8-foot wall in the North Branch District of Chicago, surrounded by the likes of Hebru Brantley, JC Rivera and Max SanSing.