After many requests to include more information on children's products and services, as well as Things To Do, we have included a new column entitled, Les Enfants Terribles.
Traditionally, an expression used by the French whilst referring to children who are terrifyingly candid, we have found that in the spheres of art, fashion, music, and other creative forms of expression, Les Enfants Terribles also applies to the innovative, unorthodox, and avant-garde.
We'll let our readers decide what usage works for them.
Voilà!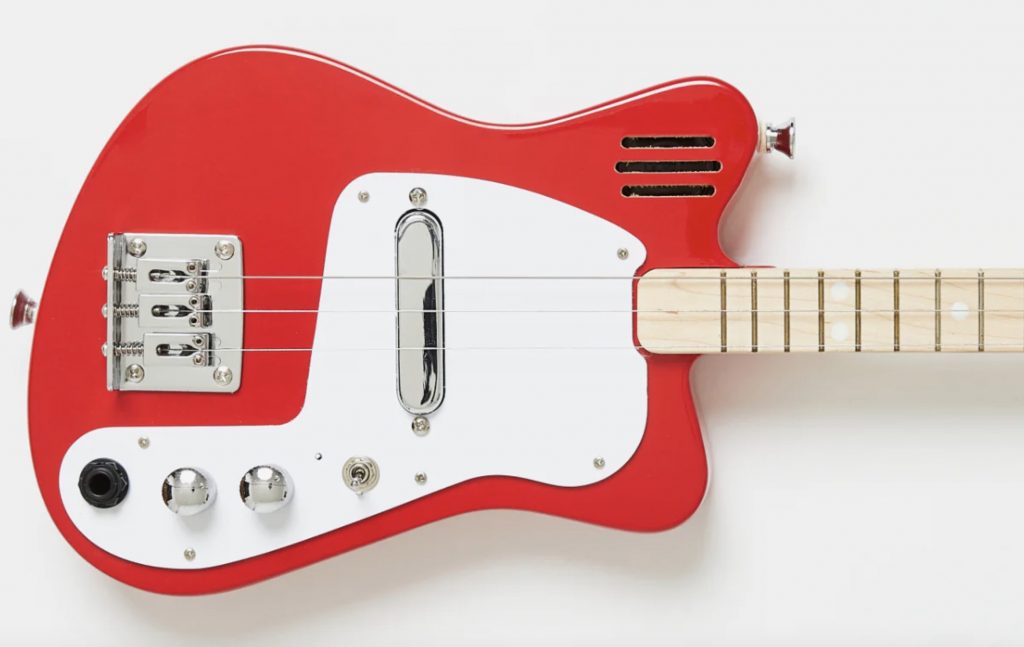 Loog Mini Electric
Musician, and soon-to-be Master Gardner, Jamiel Dado, suggested the Loog Mini Electric for my son's 4th birthday; and, it has been a hit. Gifted from Gigi (mo son's grandmother), the instrument is a small 3-string electric guitar, about the same size as a ukulele, with built-in amp and speaker.
The Loog came with flashcards, an app, and free video lessons – none of which my son is interested in at the moment, but he does enjoy twisting the volume and distortion knobs while jamming along to Nirvana's Smells Like Teen Spirit music video. He's also been growing out his hair to Surf Boy specs since last summer. But, looks are only part of the equation.
The Loog is easy for my son to handle, sounds great in or out of tune, and he loves playing it. Right now, he is investigating the strings, frets, and tuning pegs. The guitar is well designed and truly works as a real instrument. In fact, it is a Real instrument. And, that is something we were concerned with during our research.
We all understand the importance of music but Loog has included a downloadable PDF on their website that details the following points: 1. Music rewards the brain 2. Learn to actually listen 3. Do better in school 4. Best way to stay in school 5. Helps kids grow up 6. Makes kids nicer.
Apparently, Loog began in 2010 as an academic project. Developer, Rafael Atijas launched via Kickstarter and the rest is a little bit of rock n roll history. I can't seem to find out why the company is called Loog but, admittedly, I am probably not googling hard enough. Might have to contact these guys for an interview.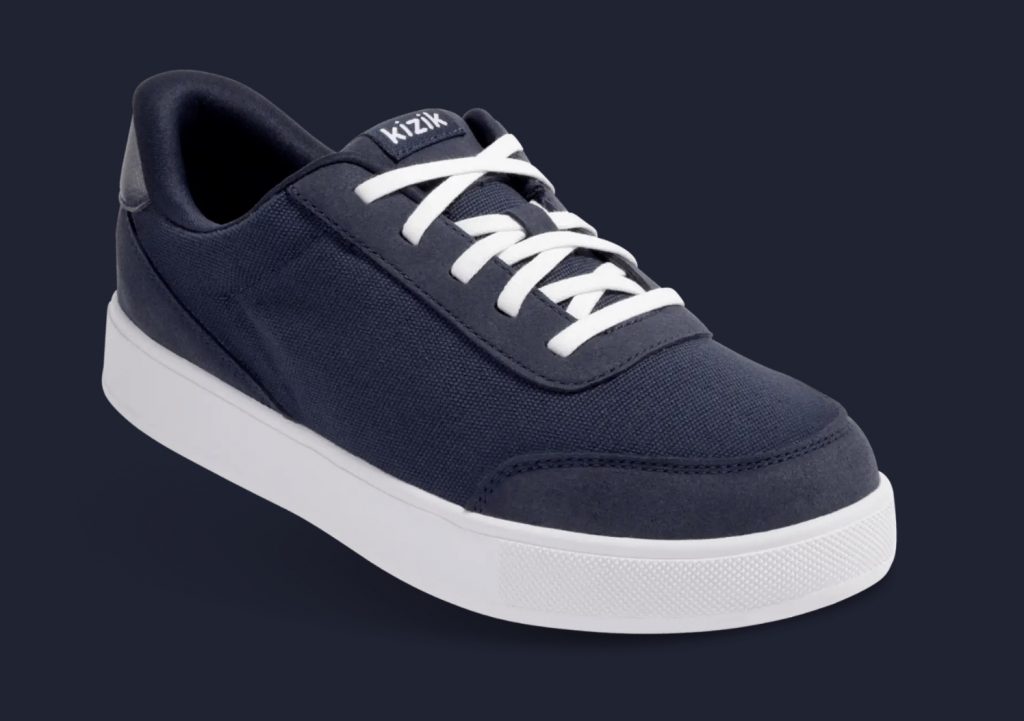 Kizik Shoes
As simple as it seems, putting your shoes on can be a hassle. You have to bend down, struggle with loosening the laces, wiggle your foot in and then lace them back up, but not too tight or too loose. And, when you're waiting at the door for children to put perform these tasks before hitting the beach or visiting family it can get tedious.
Yes, we should continue learning to lace our shoes, as it will continue being a part of our lives. Not saying otherwise. But, when we're taking them off at the beach or before we enter other homes as guests, why not go with a hands-free approach?
My boys slip their toes into their Kiziks, and the heel compresses so their feet slide all the way in. Once their feet are in, the heel springs back into place securing them in the shoe. Now, these guys happily slip on their shoes and can't wait to get to the playground or zoo to show them off.
Kiziks have a simple design that go with nearly any outfit. They seem rugged enough. I'm told they're comfortable. They're got style, and so far they have been easy to spot clean with a toothbrush and dish soap. They are a real solution to an unnecessary problem.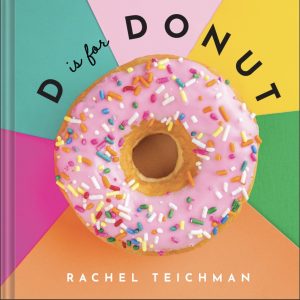 BOOK: D is For Donut – The Delightfully Delicious and Colorful Way for Kids to Learn Their ABCs
"A is for Apple Fritter" and "B is for Beignet." D is for Donut is a fun and delicious book that teaches kids the alphabet using donuts. Created by Rachel Teichman, author of the best-selling B is for Bagel – part of her ABCD Eats series –  D is for Donut has fun rhyming text that helps kids learn their ABCs through donut classics, from Jelly and Rainbow Sprinkles to Éclairs and Old-Fashioneds.  And, the life size photos loo ready to eat.
Rachel Teichman is a Houston, Texas based writer, mom, and foodie.  She started her ABCD Eats series of books after a successful Kickstarter campaign in 2021.
"People always ask me why I wrote reading books for kids using bagels and donuts," Rachel says. "My family loves bagels and donuts so I thought if you can read anything to kids why not make it a fun book about foods they love to eat?"
The bright backgrounds and photos are engaging. And, the book includes a few recipes for creating the donuts and toppings.
ABOUT THE AUTHOR
Rachel Teichman writes for the local Buzz Magazines, as well as Kveller and TC Jew Folk.  She is the author of B is for Bagel, the first book in the ABCD Eats series, which was invited to the Brooklyn Bagel Fest, has been featured on Good Morning, Houston.
Rebecca Wright is a multimedia professional and a foodie with a degree in journalism. She worked for a Houston-based food and wine magazine where she was able to dig her fork deep into the city's culinary melting pot. Wright's professional niche is food photography. She lives in Houston, Texas.