The Nibbler
Twelve chefs from across the country, three from Michigan, will gather in the kitchens at The Culinary Institute of America (CIA), Hyde Park, N.Y., for the test of a lifetime, Oct. 23-30, The American Culinary Federation's (ACF) eight-day Certified Master Chef® (CMC®) exam.
From healthy cooking to classical cuisine, chefs have prepared their entire careers for the chance to earn the highest professional distinction available and to join the ranks of the elite group known as Certified Master Chefs.
The last CMC exam was held four years ago. There are currently 60 CMCs and 12 Certified Master Pastry Chefs® (CMPC®) in the United States. In order for a chef to apply for the CMC exam, he/she must show documentation that they are a Certified Executive Chef® or Certified Culinary Educator®, provide two letters or recommendation from current CMCs and meet rigorous education and experience requirements. The cost for the examination process is $3,800. In addition, all other expenses associated with taking the exam (food for practice, travel, room, board, etc.) are the responsibility of the candidate.
On Oct. 20, three days before the exam, candidates will receive the protein for their healthy cooking segment. Within 24 hours, they must return nutritional analysis, menu and ingredient list that is approved by a registered dietician. The practical exam is administered in eight segments: healthy cooking, buffet catering, classical cuisine, freestyle cooking, global cuisine, baking and pastry, continental and northern Europe cuisines and market basket, demonstrating that the chef is well-rounded. Each category is graded in two parts: kitchen skills and presentation, and tasting. The minimum passing score for the entire exam is 75 points out of 100. If a candidate fails along the way, they are ineligible to continue.
                  The 2010 CMC Michigan candidates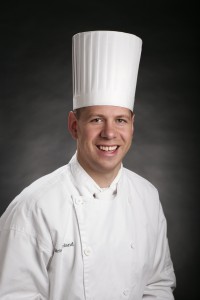 Brian Beland, CEC, of Sterling Heights, Mich., executive chef, Country Club of Detroit, Grosse Pointe Farms, Mich.; ACF Michigan Chefs de Cuisine Association.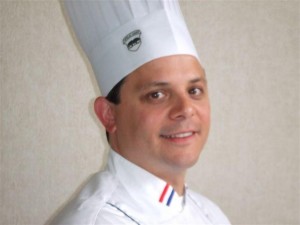 Randall Emert, CEC, CCA, of Lake Orion, Mich., executive chef, Great Oaks Country Club, Rochester, Mich.; ACF Michigan Chefs de Cuisine Association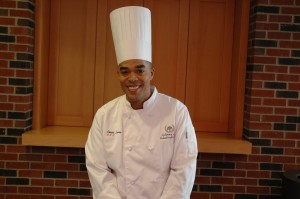 Shawn Loving, CEC, CCA, of Farmington, Mich., department chair/instructor, Schoolcraft College Culinary Arts Department, Livonia, Mich.; ACF Michigan Chefs de Cuisine Association