Powerhouse innovator. Born and steeped in Michigan.  Lauren Moser earned her license to do hair through apprenticeship style training at Korenda Salon.  She "absorbed most by watching the master stylists", but also got "involved with the business end of things."
What a sponge!
Lauren has recently opened a salon with her partner, Rodrick Samuels in the heart of Detroit.  She refers to Hair Lab Detroit (www.hairlabdetroit.com), as their "newest baby" and she's showing her business smarts by upholding some seriously diverse standards. "Our training is as assorted as we are, covering every area of the beauty and barber industry in every hair texture and type," Lauren says. That's a big wig! Especially, because Moser has set up shop in the multifarious world of Detroit. Hair Lab Detroit is located at 1274 Library Street (the LB King building) and is comprised of some of the area's most talented artists.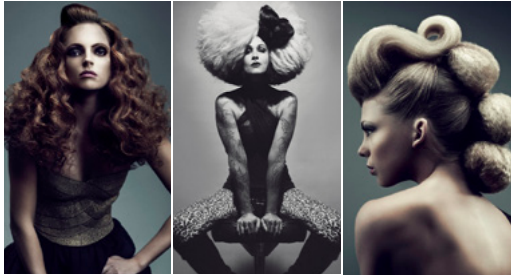 This girl has skills that kill.  When she placed in the NAHA competition her work was literally plastered all over the country!  Although opportunity lurks around any corner, Lauren emphasizes, "The support from the Detroit Area has been tremendous." When asked why she chose Detroit to situate her business Moser explained, "Detroit is a city like no other. There was never a question that this business had to be here.  It's full of innovation, art, and determination."
Amen, Lauren!
The new salon owner can also be found backstage for a boatload of photo shoots, doing hair and making waves with some of our best in the Detroit fashion community. Hair Lab Detroit promises to be heavily involved with 'Michigan Fash Fest' and is currently preparing for its big festival in September.
Watch out, Earth people!