Auto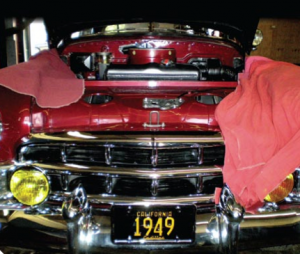 Nick Brancaleone
Get your motor runnin'? Head out on the highway? Looking for an adventure at this year's Dream Cruise? Wheel in to Multistate Transmission in Clawson on fourteen-mile road for all your service needs.
Owner, Cal, has been wrenching on cars before most teenagers were still practicing for their learners permit. Cal is a family man, scruffy beard, oiled hands – A good sign when the owner gets dirty – with a soft charismatic smile. He tells it to you straight, trimming away the excess fat from the job.
Multistate is a complete car care facility, specializing in classic auto work, from Fleetwoods and Packards, to Vette's and Pony cars. Minor maintenance work including brakes, oil changes and tune-ups, to labor intensive work like u-joints, drive shafts, clutch's, trannies and full engine re-builds are completed in a timely fashion, backed-up with a warranty, and a 92% referral rate.
So, get your motor ready for cruising Woodward at this year's Dream Cruise …