It was quite a juxtaposition to be amongst the elegant and ornate Baroque-inspired murals while listening to heartfelt, yet hardcore, alternative pop. The crowd was uproarious as double-platinum musician Blackbear took the Fillmore Stage in Detroit, Michigan on September 13. As the scene came together in its entirety, the aesthetic clash was forgotten in favor of the unifying mission of having a great time.
The turnout was astounding for a Tuesday evening and it was evident the crowd truly loved Blackbear for who he was, on top of the emotions displayed in his edgy melodies. The crowd was diverse and convivial, interesting and interested in each other's stories. Everywhere one turned there was someone complimenting someone's outfit, chatting about art, and sharing good wishes. It felt like going to a house party.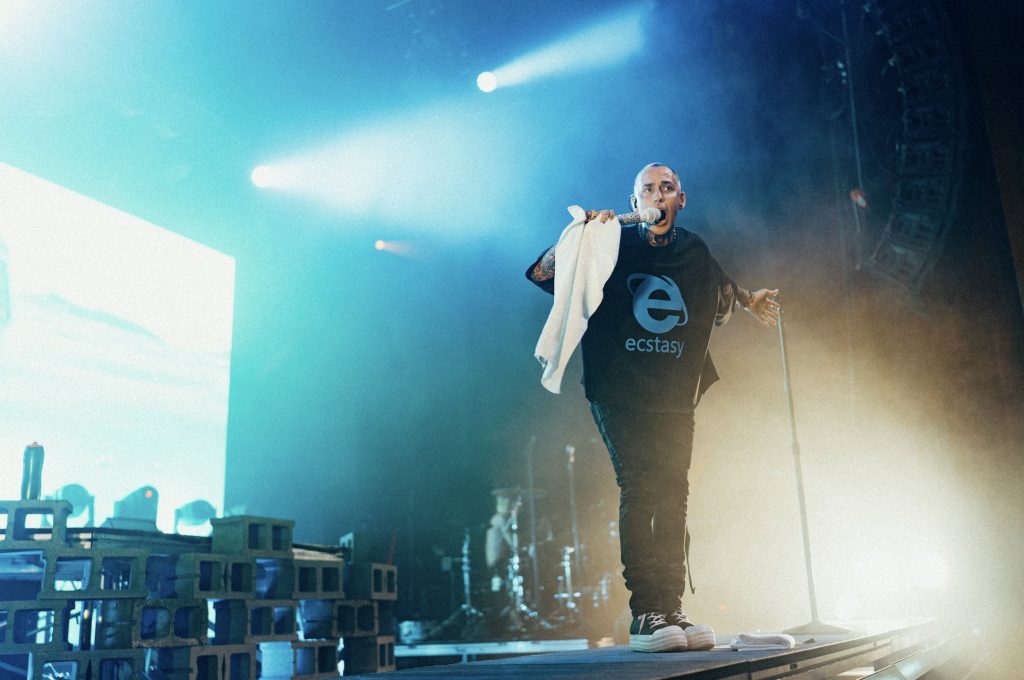 Blackbear's superfans gushed about their love for him, how his music brought them closer, and how they planned to get tattoos in his honor. Intriguingly, the artist has the ability to bring unexpected people together as friends.
Visually, the set was simple, with a massive LED screen displaying one-subject visuals, resulting in a more artist-focused experience. Images ranged from a single half-sinking old pick-up truck, to an almost psychedelically vibrant monarch butterfly against a purple background.
Blackbear's music reflected such versatility as well, as he brought down the house with both poppy electric beats and earnest acoustic tunes. Fun fact: the artist co-wrote Justin Bieber's global chart-topper, "Boyfriend".
While Blackbear's music is hardly complex, his band did a phenomenal job of driving the energy and keeping a tight groove. Production-wise, they were effective at keeping concertgoers engrossed in the tunes; especially, the young ladies on the Main floor. Engaging and exciting, old and new fans sang their hearts out. It was truly a communal, vibrant scene. And, like I said, there was never a shortage of energy.
In fact, if given a choice between a 1-hour yoga session and a live Blackbear concert where you jump, sing, and shout, it's reasonable for health purposes to choose the latter. I didn't check my steps or or heart rate but I am confident they were both high.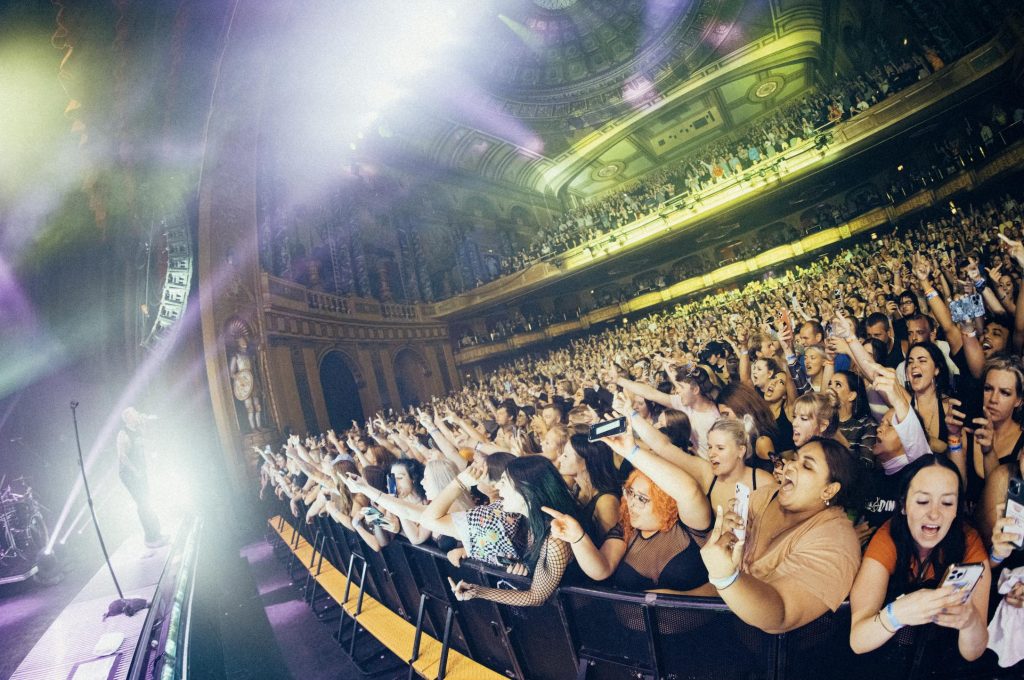 Tour and Album Notes
Multi-platinum selling singer, songwriter, and producer blackbear officially launched his headlining 'nothing matters tour.'  Featuring multi-platinum hits like "idfc," "do re mi" and "hot girl bummer" in addition to his latest singles "gfy" featuring Machine Gun Kelly and "the idea" from his forthcoming album in loving memory blackbear. Produced by Live Nation, the tour offers a thrilling 15-dates in North America and features special guests MOD SUN, State Champs, Waterparks, and Heart Attack Man.
in loving memory was released on Friday, August 26th. The album illustrates a return to blackbear's most authentic self, taking back control of his sound with his most reflective, nostalgic, and personal album to date. While gearing up for its release, blackbear teamed up with multi-platinum selling superstar Machine Gun Kelly for the lead single, "gfy", which has received over 32M streams worldwide. Introducing themes behind the album, he followed it up with the more vulnerable "the idea" and punctuated it with a powerful cameo from The Used frontman on "toxic energy" (with Bert McCracken) playing homage to his earlier emo days.