Music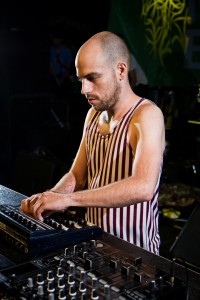 Marquis d'Etroit
Paxahau doubls the pleasure of hardcore Techno and electronic dance music fans by hosting two nights of music in Detroit to celebrate their 12th anniversary.
"It's been incredible working with the music and people we love so much in a city we have devoted our lives to," said Jason Huvaere of Paxahau.  "We get nostalgic sometimes looking back at so many memories, underground parties, pre-Internet, friends gained and lost…an era gone by.  But today our hybrid relationship with technology allows us to do new creative performances to attract a much larger audience to Detroit than ever before."
Huvaere said Paxahau decided to do two shows this year to honor their team's dozen years of working together in Detroit to be able to "accommodate all of the talent we wanted to play our anniversary party."
The first show went off at Northern Lights Lounge on Sat., August 28th, with a second show booked at Vain Nightclub on Saturday, September 18, starting at 10pm , when DJ Psycho from Detroit Techno Militia opens for the godfather of mash up, the one and only Z-Trip!
Happy birthday, Paxahau, and many more –
Vain Night Club 1500 Woodward Ave. in Detroit.