In our home Christmas begins on Thanksgiving. Our boys get up to watch the Parade while I bake, cook, roast, and my husband cleans and preps. Then, family visits. Then, they leave. On Sunday we put up the tree. It's really quite a lovely weekend.
December is filled with get togethers, the odd birthday, our wedding anniversary, Christmas movies and events; with more cleaning, decorating, and preparation for the season. During that time, my husband asks if there is anything special I'd like under the tree …
"Hmm," I say. "Let me think about it."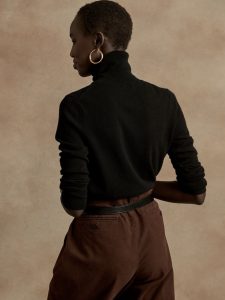 Banana Republic | Black Cashmere Turtleneck
Cashmere is warm and super soft. And, the black turtleneck is a staple for every woman's closet. Banana Republic's ribbed knit is effortless and elegant, with the power to elevate any outfit. Its classic lines will outlast any trends, and with proper care – hand wash, lay out to dry – you'll have a piece for many seasons to come.  – $140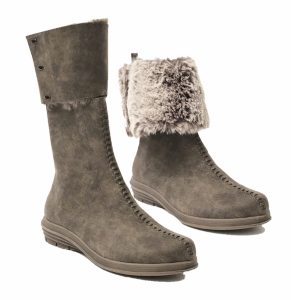 Modzori | Uma Boot 2
At some point this season, when I was searching for 'Things to keep my toes warm (but still have some style)", I stumbled across Uma.  The Boot offers 4 wearing options, with foldable and reversible cuff that moves from short booty to mid calf boot. I liked the brown, stitch, and trim,  and thought the design would work winter, spring, and late fall. And, I liked the story of designer, Yelena Shmurak; who began as a runway model before moving into the world of fashion. Uma 2 is just one of Yelena's designed exclusively for Modzori – $144.95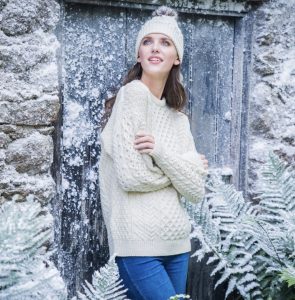 Irish Wool Sweater
If it hasn't been made clear, I am always cold. And, nothing warms better than Irish Wool. The Traditional Aran Sweater, made from Merino yarn, provides warmth and impeccable craftsmanship in a garment featuring traditional patterns handed down through centuries. As well as a protective outer layer, Irish wool sweaters are gorgeous and just plain snuggly. While the Irish have given us many great things, their traditional handmade sweaters, made from an average 100,000 stitches, may very well be the symbol of Ireland. Prices from $89.95 to $299 and up for handmade pieces, which can take up to 60 hours to produce.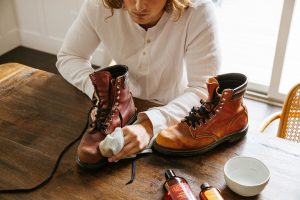 Stocking Stuffers for Him
I'm sure we all agree  it is difficult to find the perfect items to stuff in your boyfriend or husband's stocking. In the past, we've suggested shave creams, body lotions, and French milled soaps – All good things – to keep your man clean and supple. But, what about your man's things? Aside from the provocative name, Leather Honey does for my man's leather garments, furniture, and auto interior, what my previous stuffers does for his body – keeps them clean, restores, and protects – $16.99 – $24.99 per bottle.