There is an element of society that looks to Fall as the time to consume as much pumpkin spice as possible. Not that it's necessarily wrong but there is more to the season than that. There is, for example, cider and donuts. And, apple pie. Fall is also the time for serious cineastes. Time to read (or write) a good book by the fire. It is the time to walk city streets, popping in and out of museums and art galleries, or to take long hikes in the woods. To do these activities we need the proper gear. And, so I've assembled a selection of  items in hopes of making your Fall just a little bit better.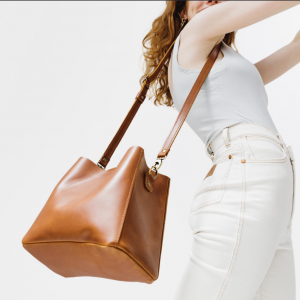 Portland Leather Goods | Butterfly Bucket Bag
Whether exploring urban or rural areas chances are you're going to need a bag to hold your gear. Well, the artisans at Portland Leather Goods decided to do something about it. And, they've made it their mission to produce high quality leather bags at an affordable price. I picked up the Butterfly Bucket Bag in Honey and could not be more impressed with the materials, functionality, and sophistication of this item. It holds everything I need for adventures whether moving solo or as mommy with my little ones. I'm serious – it holds my iPad, iphone, clothing, children's toys, protein bars, etc and it looks good doing it. And, the Honey color is gorgeous. Works well year round but particularly in summer and fall. Properly maintained, I am confident this is a piece I will hand down.
Portland Leather Goods sources hides from the U.S. beef industry, ensuring that materials that would otherwise go to waste can have a second life. Hides are then tanned in Leòn, Mexico. The company says spots and scratches on their bags are a badge of honor. "Without them, there is no way the leather could look and feel so good and last as long." ~ $148.00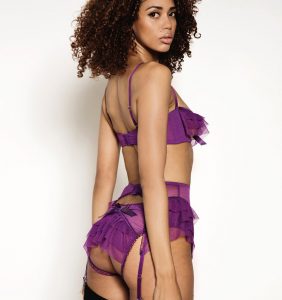 Lascivious | Kitty Suspender Purple
This daring lingerie company has been producing some of the world's sexiest undergarments since 2004. They were in all the magazines, worn by the world's most interesting women. But, Lascivious took a break from the industry in 2018 (for reasons all their own). Sad, because they really were an exciting brand to wear. So much so, I think my husband's eyes filled with tears when I told him he may have to look elsewhere for my Valentine's gift. Anyway, Lascivious relaunched in 2021 to the excitement of all. This classic Kitty suspender, with darted purple tulle fins at the hip, create a feminine, hour-glass look. And, the erotic purple reminds my husband of several of his favourite songs by Prince ~£90.00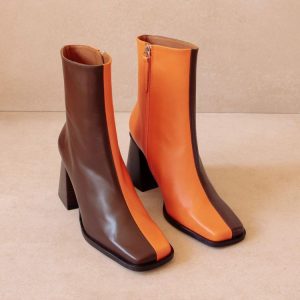 Alohas | South Bicolor Coffee Brown Pomelo Orange
Designed and handcrafted in Spain, ALOHAS is a brand with the goal to inspire the endless summer lifestyle. And, remember, summer technically runs through Sept. So, these will certainly work in October. I don't have these boots. But, I want these boots. If only for that mid-day coffee break with friends where I can sip Pumpkin Latte in an elevated style ~ $257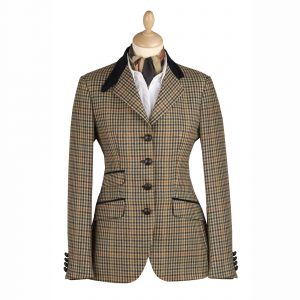 Cordings | Wincanton Tweed Jacket
When I was a little girl I received a My Little Pony as a gift. It might have been blue, it might have been purple. I think it was white, actually, with pink hair. I loved brushing and braiding its mane. I'm sure it had a name. The name Sylvia comes to mind. I used to make Sylvia fly, even though she didn't have wings. I always wanted the My Little Pony with flutter wings. They reminded me of stained glass, colorful and delicate. The point is, Sylvia is partly responsible for my affinity for the Ladies' tweed riding jacket. And, Cordings – Est. 1839 – produces a quintessential British equestrian tweed, soft and strong, jacket that feels as good as it looks; perfectly encapsulating that understated English country chic. Of course, matching skirt, trousers, and waistcoat are available. Should that begin to strain your budget, however, I see nothing wrong in pairing strictly with a rider's crop ~ $435