I have a friend from Poland, Izabela who grew up on episodes of Sex and the City, dreaming of one day walking the bustling streets of Manhattan in over the top wardrobes and gorgeous Manolo Blahnik pumps. A month after her arrival, wearing winter white somewhere along a slushy 5th Avenue, she discovered the show's portrayal of every day fashion in the Big Apple to be a difficult proposition.
And, while some may consider this a conspiracy theory, I wouldn't be surprised if the producers of the series also owned a string of Manhattan dry-cleaning shops 😉
So, how do we navigate our urban environments AND look fab doing it? Start by using the proper items; those that combine form and function.
Luis Steven | Laptop Backpack
What I love most about the Luis Steven Laptop Backpack 15″/16″ is its overall design and quality; from the soft calf leather, to the stitching, to the hardware including zippers, pockets, straps and grips, this backpack is both gorgeous and functional. Everything is in its right place. Nothing snags or gets caught up while in use. It's sleek, unisex design works well in professional settings, with plenty of room for my laptop, moleskin, pens, keys, and emergency chocolate. The suede interior adds to the pack's strength and durability, while also complimenting its natural, luxurious exterior. And, I respect the thoughtful move of designer Luis Steven to place his metal logo inside the bag, rather than making this piece a walking advertisement.
After three months of use, this backpack has been utilized in work environments, the Detroit (and other) Public Library, museums, coffee shops, as well as overnights in downtown boutique hotels. The design is such that I'm able to travel light, throwing in makeup, sleepwear, and heels, to make the most of 24 hours in the city. I like being mobile and a nice, tight, backpack often works better for me than luggage. And, again, the aesthetic of the Luis Steven design elevates this pack (when necessary) to a lux accessory. This backpack has really become my daily carry. To maintain, I've used a leather cleaner, protector, and sprayed with a water resistant product. Suggest you use products you're comfortable with.
Made in Los Angeles | $495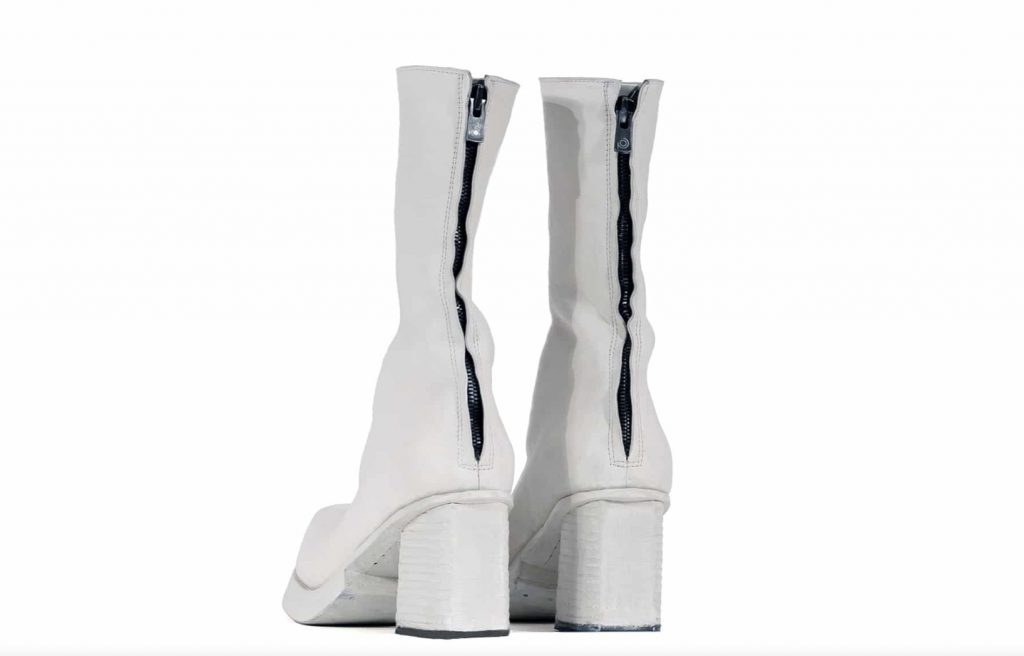 Pollacki Boots | No.7
Speaking of things that come from Poland: Pollacki by Adam Kuty is an artistic shoe label that offers handmade footwear for the deliciously stylish. Every pair of boots and shoes are made to order; constructed from high quality, natural materials, individually dyed, and impossible to imitate. Several inspirational elements going on here but it is impossible not to notice the nod to Ziggy Stardust and the rest of the glam era. Kuty says he values a simple, minimalist design; and so do I. Although, it's been my experience that No.7 in Almost White attracts attention, whether you like it or not. Unisex, high heel, platform boots, come with calf lining, and quality front stitching. As with all Pollacki Boots, customizations are accepted in order to ensure each customer receives a unique item with every purchase. With proper care, these original boots will last a lifetime no matter what urban environment you choose to explore.
Made in Warsaw, Poland | $1,290 USD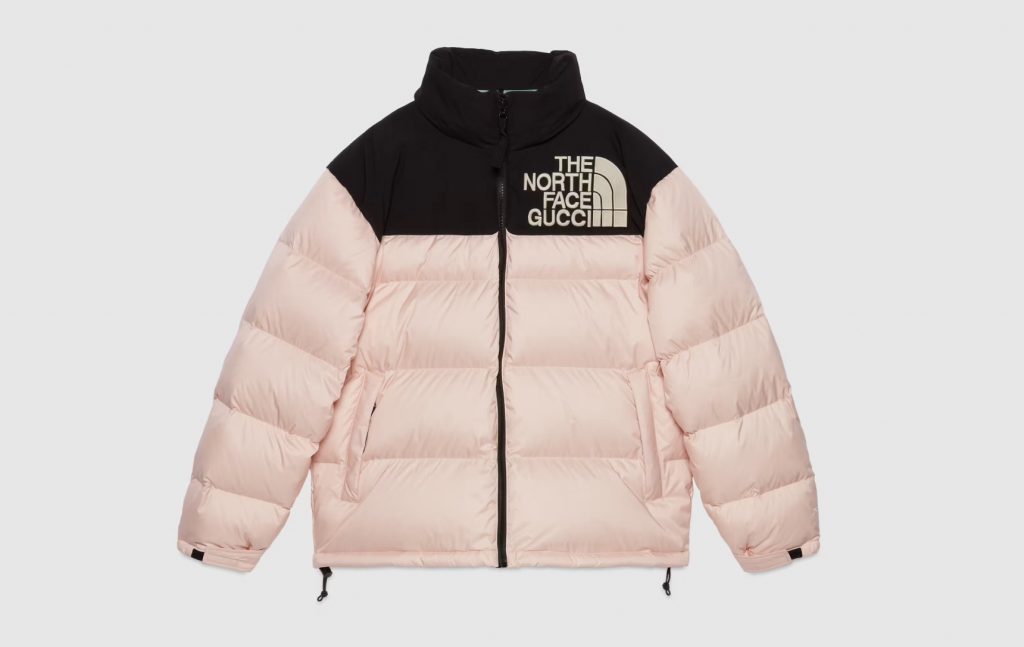 Gucci | The North Face x Gucci padded jacket
Now, that Gucci has opened in Detroit everything seems to be right in the world. And, with snowy weather ahead for us in the northern regions of the States it might be a good idea to look into your winter gear before heading out into the elements. According to its website, "the down padded jacket featured above is part of The North Face x Gucci collection, a collaboration connecting two brands with similar history and values in celebration of the spirit of exploration". And, since we're discussing "urban exploration", I thought this little piece, characterized by a selection of bright colors and prints featuring The North Face x Gucci logo, flowers and woodland-inspired motifs, might be a good fit for women seeking style along with a little warmth. Check out the website for other Gucci / The North Face collaborations – like sweaters and snow boots – and be ready for an après hot cocoa in your favorite city park!
Made in Vietnam | $2,700
As for Izabela, she wound up with a degree in Finance from Harvard and a high rise apartment in Miami. Now, she can wear heels and cocktail dresses year round and only has to worry about fighting humidity (and, the occasional hurricane).