With winter comes a variety of things to do. I like sledding. I like ice skating. I like watching others snowboard. I like marshmallows, S'mores, and sipping hot buttered rum round a crackling fire. I like hot cocoa. I like outdoor heated pools. I like snowmen, snow angels, and frolicking in the snow. And, I find it best to do these things only after I've been properly outfitted.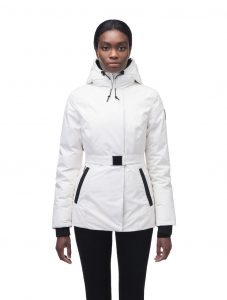 SYMBIOSIS, the Transitional 2022 Collection from Nobis Canadian Outerwear, arrives this March and I am ecstatic. Why? Because, I'm always cold. This collection captures the essence of transition, inspired by the elements that thrive in the shoulder seasons, crafted with the anticipation of the unexpected. Nobis is designed to perform from mild to inclement weather, embracing the cycle from winter to spring, and back into fall again. New styles for men and women include breathable merino wool base-layers with waterproof and windproof finishes, lightweight layers of insulation, completed with windproof/waterproof windbreaker utility shells. All of this works together to keep me warm all year long. The garment featured here, however, is the Shaw Ladies Hip Length Jacket, in chalk. It's modern, crisp and elegant. Perfect for Après ski – $750 US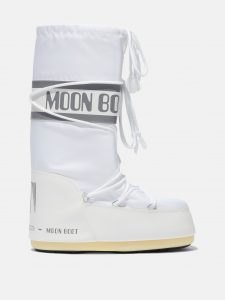 Way back in the way back whens MOON BOOTS were all the rage. I know this because my much older husband tells me so. Apparently, Moon Boots exploded when Italian Designer, Giancarlo Zanatta, awestruck by the so-called "lunar landing" of 1969, developed sketches inspired by the astronaut's gear, then launched  his brand all over the cocaine fueled, Playboy Bunny, set that dominated Après ski. My husband claims they were also worn by kids who, scaling snow mountains built by snow removal machines, loved to pretend spacemen and aliens. He says the boots were like ten bucks (If so, I don't have the heart to tell him his were probably knockoffs). But that was then. Now, the iconic Moon Boot is back and sexier then ever, in over 15 colors, and a variety of collabs with designers who bring a little different flavor. Still, I must go with the Iconic White Nylon Moon Boot, with Space Oddity Gray (I made that part up) piping. Makes me feel like I'm shooting for the stars – $165 Earth tokens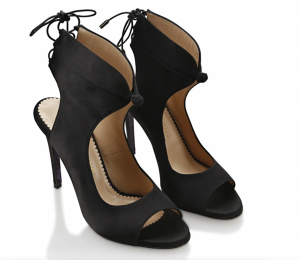 Taking inspiration from her Eurasion Roots, Alison Yeung a.k.a. Mary Ching has been producing luxury footwear and accessories since 2009. She's British, Chinese, and Travelled. Her shoes are fun, sexy, sophisticated extensions of her being. Ms. Ching is in the permanent collection of Chinese shoe designers for the Victoria and Albert Museum in London. She was also known as the Louboutin of Shanghai, whatever that means. And, she just unveiled her new London Christmas boutique in Knightsbridge during the '21 season. So, what does that have to do with the tea in China? ~ Shoes! Now, I could feature just about every style from my bossgirl but I'm going with Victoria 110, in Black Satin. Rounded toe stiletto, with a Chinese knot detail and lace-up back, full skin nude kid lining, finished with Imperial purple leather soles, for added opulance and the power to bring them to their knees. Perfect for work and play. Made in Italy – £465 Includes 20% VAT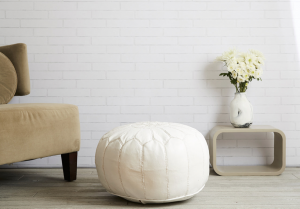 Traditionally, leather poufs from Morocco were used to store bedding, clothing and household linens, though admittedley I tried to hide the after holiday explosion of toys my 3 and 5 year old left scattered about the house. Poufs are also used for seating or a foot rest, which works perfectly whether in Moon Boots or Mary Ching. Verve Culture's authentic Moroccan poufs are hand-made by artisans from natural leather, then tanned locally in Marrakesh. Each section is hand-stitched with decorative embroidery detail on the top. As many as 7 artisans, each with a particular skill, work in small workshops to make each pouf. Women work in their homes so that they can look after their children, while they support their families. I chose white leather for its clean lines and durability. The Pouf is an ingenious work of functional art. I could not be more happy with mine. Perhaps, not too surprisingly, my boys have also taken to using it as a Moon Rock, where they can land their NASA rockets and alien UFOs – $150 US.