By Cinephile Julian Boyance
All Hallows' Eve is an occasion which conjures up visions of frights, scares, and sugar-filled nights. Beyond lovely Fall foliage, articles and essays listing films that help to elicit such "safe-zones" of fear are understandably a link away. Vampires, Ghosts, Masks, and Cemeteries are identifiable codes of horror, suspense, and Halloween.
Compiling a film viewing list could veer in many directions, as the Horror/Suspense genre is quite variant. This list offers a wide selection of disturbia to help reach the right intensities of spookiness, anxiety, and terror for those dark nights at home.
So, grab a friend or spouse and turn out the lights…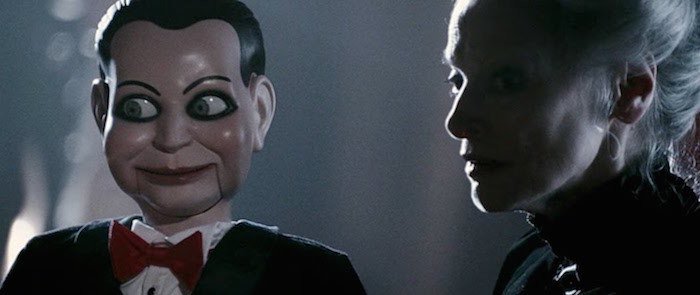 Dead Silence (2007)
Everyone knows James Wan is one of the new school masters of Horror. His filmography has secured his place in the annals of filmmakers equally adept at story, character psychology, suspense, gore, and visual flair. Before The Conjuring and the doll Annabelle, there was Dead Silence's Billy. Ventriloquist films are challenging to pull-off. While no masterpiece, and even maligned by the director, the film is truly unnerving and has some of Wan's most interesting touches. This is on par with Corky and Magic (1978); makes for a great double feature.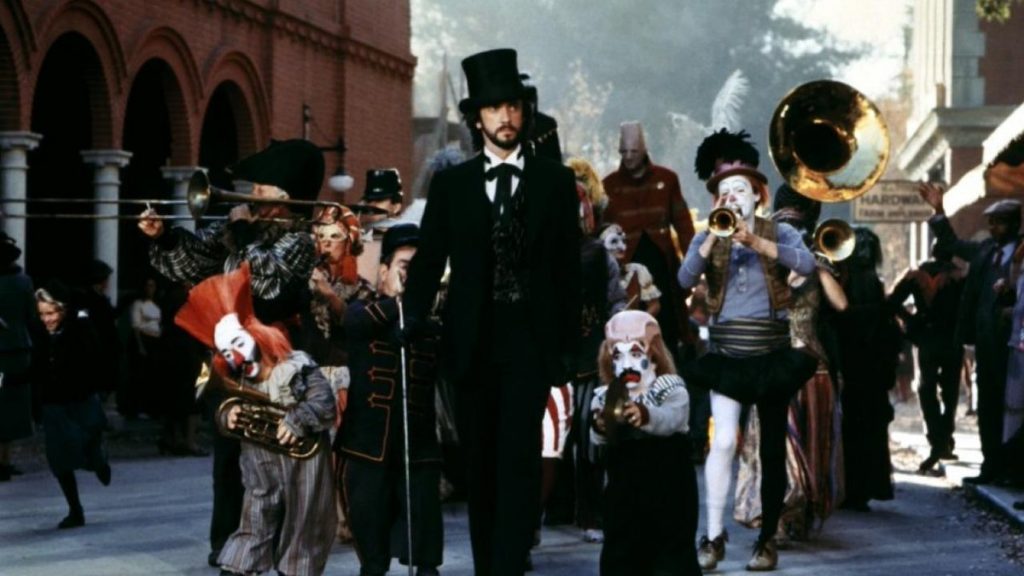 Something Wicked This Way Comes (1983)
Children of the 1980s are rejoicing at the seemingly newfound acclaim for this once little-discussed/known cult film. Known in the industry for its troubled production and box-office failure, those who knew early on were receptive to the inventive casting, special effects, and tonal mixture of frightening supernatural and horror. The film accomplishes something few films achieve – being entertaining to not only the film's children target audience, but maybe more importantly, the child within all us adults. Haunting, bizarre, and the right amount of spookiness to make it a Halloween viewing classic. Ray Bradbury as source material attaches another remarkable element to the film's lore. 
Event Horizon (1997)
I will talk this film up until the day I die. And why not?  For a Sci-fi genre fan the film manages to attain some of the cleverness exhibited in the masterpiece of the Science-Fiction/Horror sub-genre, the Alien series, of course, yet retains it's own fingerprint. Featuring a tremendous cast, Lewis and Clark allusions, and direction by Sci-fi stalwart Paul W.S. Anderson, the film has its detractors yet achieves brooding, evocative mood and tone, and is worthy viewing.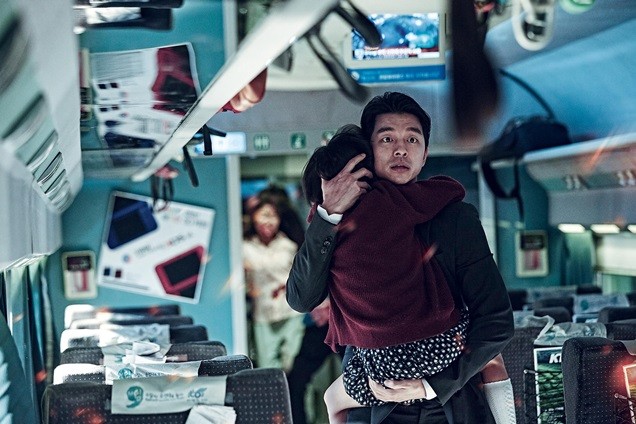 Train to Busan (2016)
For Walking Dead and zombie apocalypse lovers, this is one for the ages and a new entry into the ever-expanding Zombie sub-genre. South Korean films and filmmakers continue to astonish the industry in how such a tiny country can produce such an impressive slate of films and filmmakers. High production value elevates this one compared to most of the lower-budget zombie films flooding the market. Sometimes, overly melodramatic, and a bit too long, the film is nevertheless successful in the emotional and psychological impact of a father and young daughter's journey through hell via railway.
Train to Busan continues the present on-going debate: [which do you prefer] fast or slow zombies?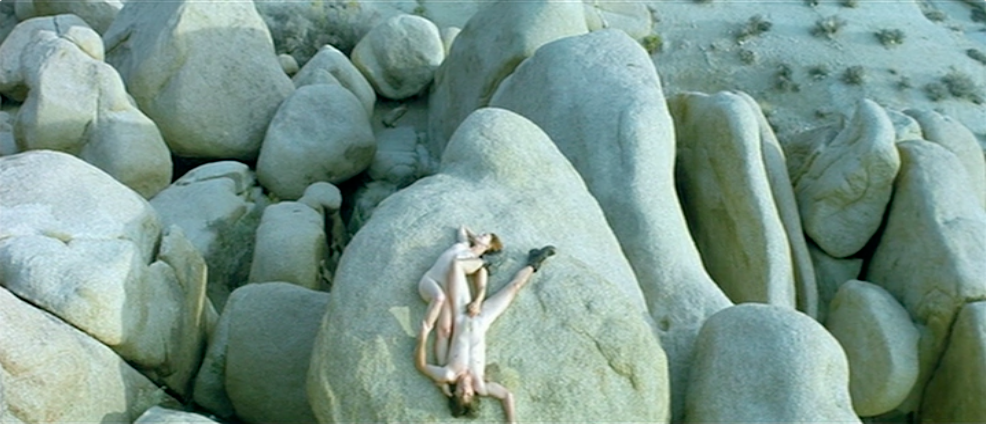 Twentynine Palms (2003)
New French Extremity films (see Films of the New French Extremity: Visceral Horror and National Identity by Alexandra West) are not for the faint-of-heart. Violence, Sexual provocative/Sexuality, [and nihilism] are always at their core. Most of the films on this list would fall under 'safe-zone' in the horror/Suspense realm. This is for those who like horror a bit more menacing, shocking, and unsettling.
One of the more beautifully shot and composed films I have ever observed, the beauty [compliments/provides a fulcrum to] the film's character/psychological intensity and complexity, sparse minimalism, and, ultimately, disconcerting conclusion.
Films which remain indelible, lingering, forcing you to confront its imagery, expressions and themes long after viewing are often must-see films. Films which spark and demand post-screening discussion, this is undoubtedly one of those films. More psychological drama than horror, Adam and Eve and Original sin allegories and allusions are often mentioned in the film's reviews. And this is apropos. While effective emotionally and dramatically, the limited dialogue and pacing requires patience from its viewers.
By the film's end, you will be duly rewarded.
A philosopher with a camera, a Mont Blanc, and a laptop. Taught by the likes of Godard, Eisenstein, Welles, Scorsese and Lee, Julian Boyance is a filmmaker/blogger/film instructor hailing from Metro Detroit, whose cinematic journey traverses both academia, production, and beyond. Facebook administrator for the Nicolas Winding Refn Appreciation Society fan page, his social media footprint can be found here: Twitter/Instagram: @godardfan Youtube: Godardfan Tumblr: Godardfanforever