By Alissa Demos
'Talk is chic,' reads a tray inside this sophisticated boutique, located within Detroit's Eastern Market District, where a bountiful supply of French themed goods and trendy, one-of-a-kind clothing and accessories are to be found. After 16 years of operations, owner Karen Brown remains savvy and chic as ever.
A self described go-getter, Karen found inspiration early in life through her love of French style. She began her career as an interior decorator where she acquired many fabrics and related design items through the years, along with a constant thirst for reinvention.
Over time, Karen accumulated enough merchandise to begin selling her collection. She rented space in Eastern Market, but rather than downsize inventory Ms. Brown quickly began to outgrow her environment. She soon found herself hopping from one space to the next in order to accommodate new finds, and after some introspection determined that she had caught the "curation bug." Now, it was time to find a permanent location to house her goods. Thus, Savvy Chic.
Opened in 2000, Karen began with an emphasis on antiques. Today, Savvy Chic offers many French sourced products, such as Le Saunier de Camargue sea salt, Pré de Provence soaps, L'Épicurien jams, and Baudelaire body scrubbers, which are hand harvested from organically grown hemp and flax.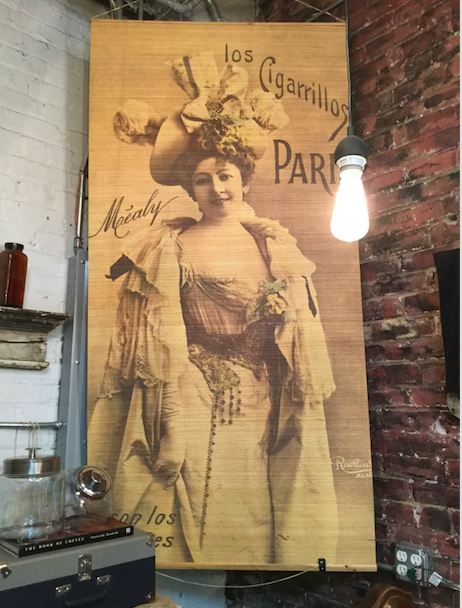 Inside, baskets read 'Le Pain' and small plates display the words 'Oui Oui Oui' and 'Espelette,' a town located in south-western France. On one of the colorful walls hangs an interesting wooden plaque with an image of Chateau Margaux, 1928. Grain wood home items display delicate plate ware, while mini imitation carrots, garlic cloves, grapes, and apples promote an ambiance reminiscent of a French cafe.
In addition to French products, Savvy Chic offers a number of household items including pieces of art, furniture, soy wax candles, cocktail mixes/accessories, and a number of sauces and spices.
Adjacent to SC a more modern theme persists at Savvy Gents, where rare and chic clothing finds for men (and women) are spread throughout an adjoining room, along with a number of accessories including, A. J. Morgan Readers & Sunglasses, facial hair maintenance products by Detroit Beard Collective, Daneson single malt toothpicks, Happy Socks, and Sfumato Fragrances.
"We need to keep things fresh," says Karen Brown. "You only get one chance to make a first impression."
According to the shop owner, many businesses simply get stuck in their ways. They set up and and think "this is it," with no desire for improvement. "I think it's very important that we keep upgrading," says Ms. Brown.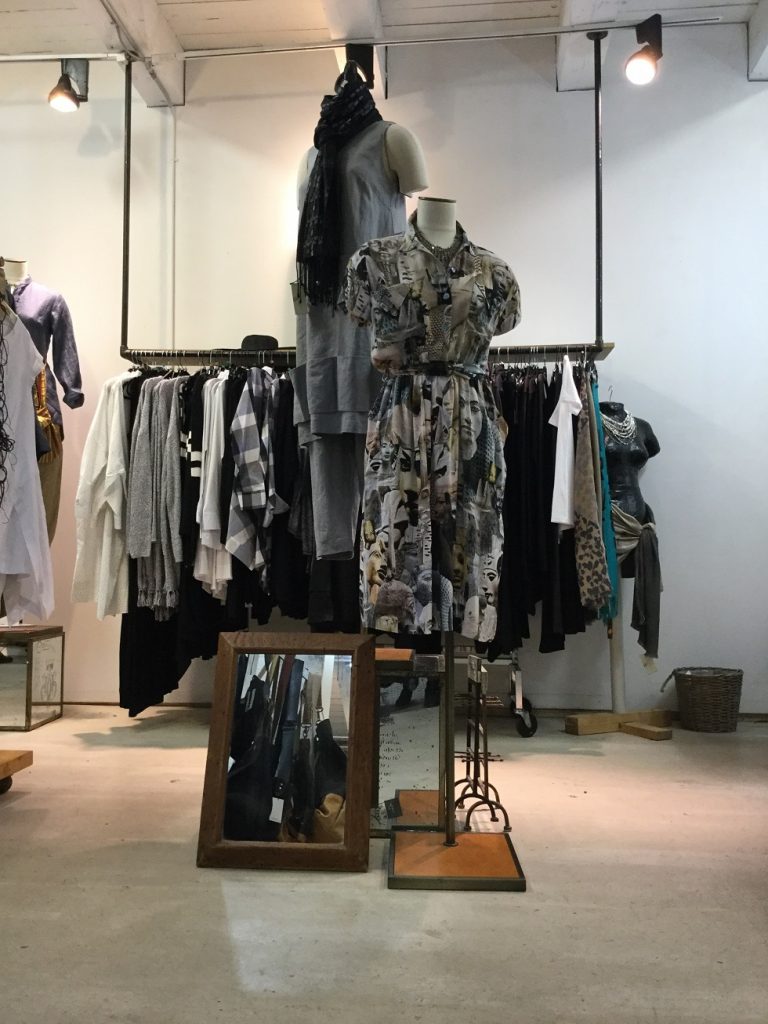 Through the years, Karen has strived to appeal to a variety of demographics and socioeconomic statuses. When the economy was down, for example, the business owner brought in small items such as greeting cards so that anyone who visited the store could afford to make a purchase.
"Everything changes so fast," says Brown. "Styles change, even our customers."
On a daily basis Karen asks how she can make her space better. Her motivation comes from being a perfectionist, as she claims to be constantly "finding ways to improve her surroundings." As an independent business owner, Brown raised her start up capital, has worked endless hours each week, and has continued to reinvest in her vision.
With each reinvention of Savvy Chic, Karen has found that she also must reinvent herself, insists on change, and the pursuit of new ideas.
In 2016, and in keeping with the ambiance of a French cafe, Karen launched Cairo Coffee inside the boutique. A multi-roasting shop, run by the very knowledgeable and friendly barista, Monica Isaac, Cairo offers roasts from Madcap, Counter Culture, and Halfwit coffee. Customers have the option to sip while they shop or relax over coffee and conversation in a snug seating area. Isaac even set up a mini-library using an assortment from her personal collection, along with donated items, that allow for people to check out and return books.
A quality boutique is "kind of like a movie set," says Karen. "Everything has to be in it's right place – the music has to be right, the lighting, the scent, making it a special experience for others to enjoy."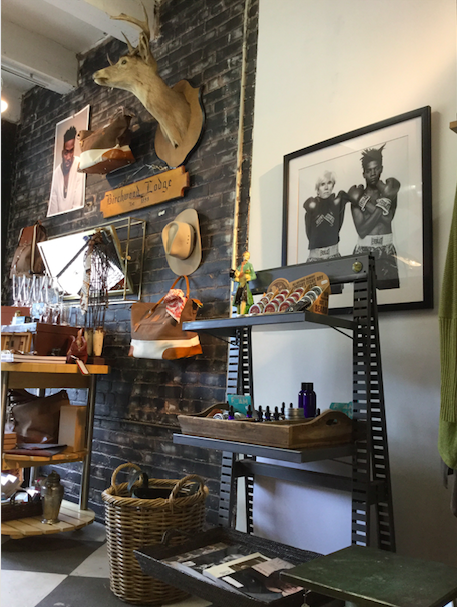 In addition to Savvy Chic, the entrepreneur is currently restoring a 20-year-old building in the North End, with plans to turn it into an Airbnb. "I don't want to be in business longer than 20 years doing the same thing," she says. Karen stands before a famous pop photo of Jean-Michel Basquiat and Andy Warhol, both wearing boxing gloves, which hangs for sale on the shop wall. "It's like a boxer," she laughs. "'You need to get out of the ring.'"
While Karen never realized her youth aspired dream of moving to Paris her longing to do so seems somewhat fulfilled by her work here in Detroit. Aside from representing a little piece of Paris, Savvy Chic resides on Riopelle Street, named for French Canadian painter Jean Paul Riopelle.
"Life has a way of falling into place," says Ms. Brown. Her soft smile revealing, perhaps, a touch of reflection.
Savvy Chic, Savvy Gents, and Cairo Coffee, all housed under one roof in Detroit's Eastern Market is open Tuesday through Saturday. Visit Savvychic.com  for more information, or phone 313. 833. 8769
SC | SG | CC | 2712 Riopelle St. | Detroit, MI