By Brau Zandersven
Alright, Dudes, last issue we discussed four of the Lower Penn's main Mountains. Hope you dug it. But, this month I'm talkin' bout two lessor known hills. Why? Cause they're sweet. And, filled with Bunnies. So, all you butt-draggers be ready, cause it's an all out air assault when this ripper hits the slopes …
SUATB!

CRYSTAL MOUNTAIN | Thompsonville                                  
 With 45 downhill slopes, and like 27 lighted for night skiing, Crystal Mountain boasts 4 terrain areas, 1 Glade area, 1 beginner area, and 8 lifts, including 1 high speed quad, and 2 carpet lifts for Noobs. In fact, the Crystal Clipper High Speed Quad is the fastest lift in northern Michigan and is powered by renewable wind energy. So, that's cool. But, you won't be thinkin' bout renewables when you're shreddin' ski terrain with 26% most difficult, 49% more difficult, and only 25% easy runs on Crystal's 375 feet of vertical drop. No, I'm guessin' you'll be thinkin' bout Spread Eagles, Daffys and Alley Oop Flatspin 540s.
The Ridge is sweet, Norm's Way, Abbey Road, and I've always dug poppin' one off on BugaBoo.. But, the sickest thing I've seen on Crystal was when this lost Chumples found his way to North Face, and sproinged off Nose Dive, thinkin' it was Nason's Trail, and wound up in a crashtastic Yard Sale.
Be warned: A lot of Blingers and Yuppies lodging in upscale condos, but that's cool. As I've said, on the mountain we're all one. Plus, ice-skating, snowmobiling, horse drawn surrey rides, fat tire snow biking, and a babalicious Apres ski. www.crystalmountain.com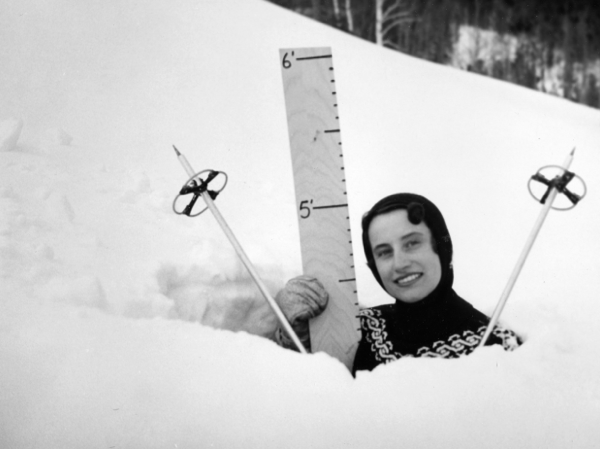 HOLIDAY RESORT | Traverse City                           
 Dude, this classic ski resort was built in 1949 after a group of local suits got permission to construct a ski run on state owned land. The area was created using volunteers and, like, prison labor – Whoa! In 1985, Warren Brosch and his wife Sue bought the slopes and added two chairlifts, a tube run and a terrain park.  After Warren's death in 1999, Sue put Mt. Holiday up for sale. But, then some dudes said, "Whoa! What if "The Man" comes in, buys the place, and tears down all the rad runs?" So, a volunteer group formed Mt. Holiday, Inc., a nonprofit corporation to purchase the area.  The group raised like $1.5 million bones to acquire the slopes, refurbish it and open it to the public. No idea about the slopes and bumps, but I'm guessin' they'll be plenty of T.C. Betties all over the place this winter