Sometimes, we need a little something to heighten reality
Whether you're trekking to Yangpachen, hard at work in your space capsule, or home with family and friends, we all appreciate the little things that add to our experiences.
The following are staff picks for better snack time …
Coffee
Here at The Metropolitan the day begins with Coffee. We capitalize because Coffee is, in our opinion, one of life's most important pleasures. We love the aroma, appreciate the variety of flavors, the origins and, of course, the caffeine that helps to provide such cracking information. This month our staff was fortunate enough to brew Nariño Single Origin from Amor Perfecto – a company born 25 years ago in a flower shop in Bogota, Colombia. An interesting point the company makes is that their beans stay in Colombia to be roasted and packaged before being sent to their customers. This is how they "decolonize" coffee, adding value to their national value. Amor Perfecto asks, "would you see grapes exported out of France to be made into Champagne in Los Angeles?" As we said, an interesting point. One we pondered more than once while we sipped our round and creamy medium roast – a Caturra-Castillo varietal – with notes of red berries, chocolate, and caramel. We can't say that it made any of us better writers but it did provide a fine, delicate, coffee experience – truly Colombian – and for that we are grateful. In case you are wondering, we could not find our blend on the company's website. So, we've included an image of a different variety above AND one of the seal that comes on every package just below – enjoy!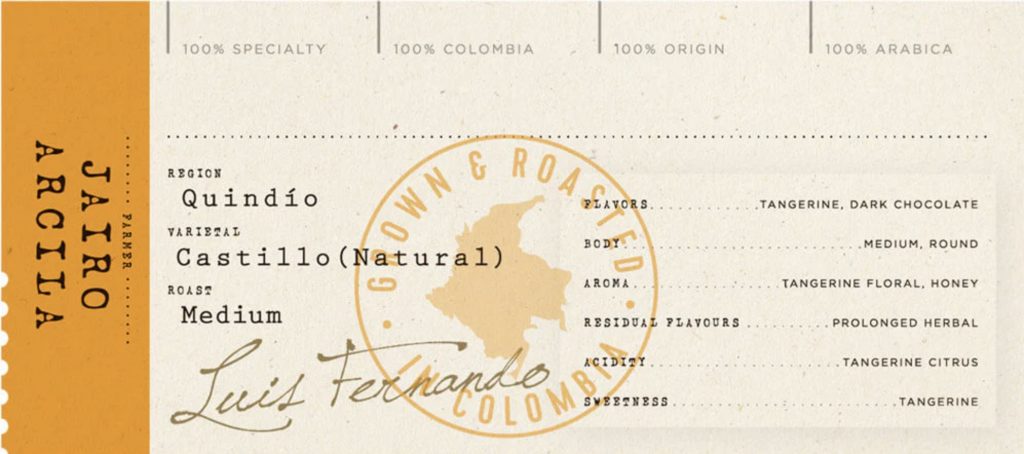 Chips
When I was a little boy my dad often got me out of bed after returning home late from work (or, wherever) so we could sit together on the sofa and watch the late airing of Star Trek. Not the Captain Janeway or the well mannered Englishman with the French name Star Trek but the "Shields up, phasers on!", Captain James T. Kirk of the starship Enterprise, original gangsta version of the epic TV show. And, when Kirk let us know space was about to get real, dad brought out the chips. Back then, we're probably talking about LAYS. And, they were good. But, LAYS never turned me into a "chips" guy. Well, my dad came down from Traverse City to visit over the summer and he brought with him two bags of Michigan Cherry BBQ Potato Chips made by the Great Lakes Potato Chip Co. This time we watched a Star Trek movie, featuring Kirk and Picard. We opened a bag and shared them with the entire family, including my little boys. And, I am testifying here and now that these chips are by far the best potato chips I have ever had. Unbelievably good. Michigan made. A snack so special it ranks among the greatest of All Time!  ~AB
Plant Based 
Everyone's talking about Plant-based dieting, because what we put in our bodies matters. So, after my morning of fruit and coffee, followed by a few servings of Michigan Cherry BBQ Potato chips (and, maybe an evening hit or two of the Flower) I feel like maybe I need a Vegan Supplement for balance. Phytolife by Theralogix says it's formulated specifically to balance our Plant-based lifestyles, with easy to absorb, vegan sources of essential nutrients. And, while I can not swear to be being Vegan I can admit that in principle the movement has several valid points. For all of the wellness information regarding Phytotlife we recommend checking out their website, where they have gone to the trouble of listing product ingredients, as well as offering a polished video that demonstrates our possible lifestyles after using the supplements. Until then, know that Phytolife is NSF internationally tested and certified, which means that each tablet contains exactly what is listed on their label, nothing more. Phytolife asks that you also read the Warning Label on the box, which clearly states that accidental overdose of iron-containing products is the leading source of poisoning in children under 6 years of age – be aware and be safe. There are also many websites that discuss the road to and the difference between vegetarianism and being Vegan. We link to one just for reference. Hopefully, it's a good place to begin if, like me, you're unfamiliar or need additional resources. And, with that, I am off to The Metropolitan commissary to enjoy a veggie omelette.
Editor's Note: We accidentally put a dent in our box of Phytolife – thank you for understanding!
What About Fido?
SquarePet's VFS (Veterinarian Formulated Solutions) formulas have been designed and created by SquarePet's team of veterinary professionals including a board-certified veterinary nutritionist and PhD animal nutritionists to provide a portfolio of premium and all-natural solutions-based diet options to help support individual needs. VFS's ability to meet these needs stems from the SquarePet nutritional philosophy of pairing premium high-quality ingredients with solution-based veterinary style nutrition- which is a combination never available before now. And, that should make pet owners very happy. Even those, like some of The Met staff, who like to share human food with their dogs. Have you ever seen yours finish off a bowl of spaghetti and meatballs? While we have absolutely NO science to back this up our editor cites years of being [mostly] Italian as his source that led to his wolf/malamute living 17 full years.  So, while it's a good idea to begin with a solid base of Formulas including, Active Joints, Skin & Digestive Support, Low Phosphorus, and Low Fat, depending on your canine, our editor thinks there is nothing wrong with a side every now and then of Italian living.
And, Other Sundries …
Anthony Bourdain said, "Chefs are nice people. Anyone who cooks, anyone who writes a cookbook in my view, I'm gonna assume they're on the side of the angels. You, know, cooking is a nurturing thing …"
And, that's something I try to remember whenever I am slicing my way through carrots, celery, apples, pears and (Vegan trigger warning) various meats and cheeses for a nice, late night charcuterie. I'm a good person. I side with the angels. I deserve a snack. So, to help me through the process I picked up a few knives from the Cutlex Artisan Series. The blades are hand sharpened to 14-16° per side, maintaining a great balance between sharpness and resilience. The German steel is high carbon 1.4116 forges to perfection at 56+ Rockwell hardness. And, the handles are made from luxury pakkawood.
So far so good with the knives.
But, now that I think about it, isn't Bourdain also the author of the graphic novel Get Jiro: Blood and Sushi? And, what about his murder mystery, Bone & Throat?
How nurturing is that?
___________________________________________
(Featured photo | Taryn Elliot)