Those sultry nights of American Summer produce a unique blend of culinary delights. Whether you're escaping to a cabin in the woods, sunbathing along the coastline, or cocktailing on deck, we'd like to share a few light and fun summer recipes to help you along your way …
Be well out there!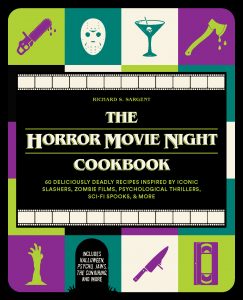 Are you ready to slay your next movie night?
Introducing The Horror Movie Night Cookbook: 60 Deliciously Deadly Recipes Inspired by Iconic Slashers, Zombie Films, Psychological Thrillers, Sci-Fi Spooks, and More by Richard S. Sargent.
A killer new cookbook offering thoughtful and tasty food and cocktail pairings, inspired by the actual content of chilling classics like Jaws, Psycho, Scream, The Conjuring, The Evil Dead, Halloween, and more!
If you're looking for kitschy Pinterest recipes like coffin-shaped cookies or zombie finger sandwiches, look elsewhere. With The Horror Movie Night Cookbook, you'll find recipes inspired by horror's most frightening favorites, including:
Crawling Steak (Poltergeist)
Campfire Sour (The Blair Witch Project)
Zombie Baby Kale Salad (Dawn of the Dead)
Bloody Floaties (Jaws)
Alligator Bites (Crawl)
The Mama's Boy Martini (Psycho)
And more!
"Inspired by the film itself, the recipes are built around food that is being eaten in the films or iconic lines or characters within. It's not just a cookbook to pull out in October," Sargent says. "My recipes are thoughtful and creative meals that can be served any time of the year."
Now, in the infamous words of Julie James… What are you waiting for?
____________________________________________________________
Cocktails | The Bloody Mary
Midwestern patio season is in full swing and the demand for brunch grows high as the sun every weekend: but what makes the perfect Bloody Mary an alcoholic staple?
A new survey asking Americans about their ideal Bloody Mary found that 77% of Gen X and 57% of Gen Z liked Bloodys.
13% asked consider Bloody Marys a serving of vegetables
24% of Michiganders enjoy a beer chaser with their Bloodys
Over 2 in 5 purchase 'bottomless' drinks when they go out to brunch
The survey asked Americans to make their ideal Bloody Mary, and the findings are in the graphic provided below: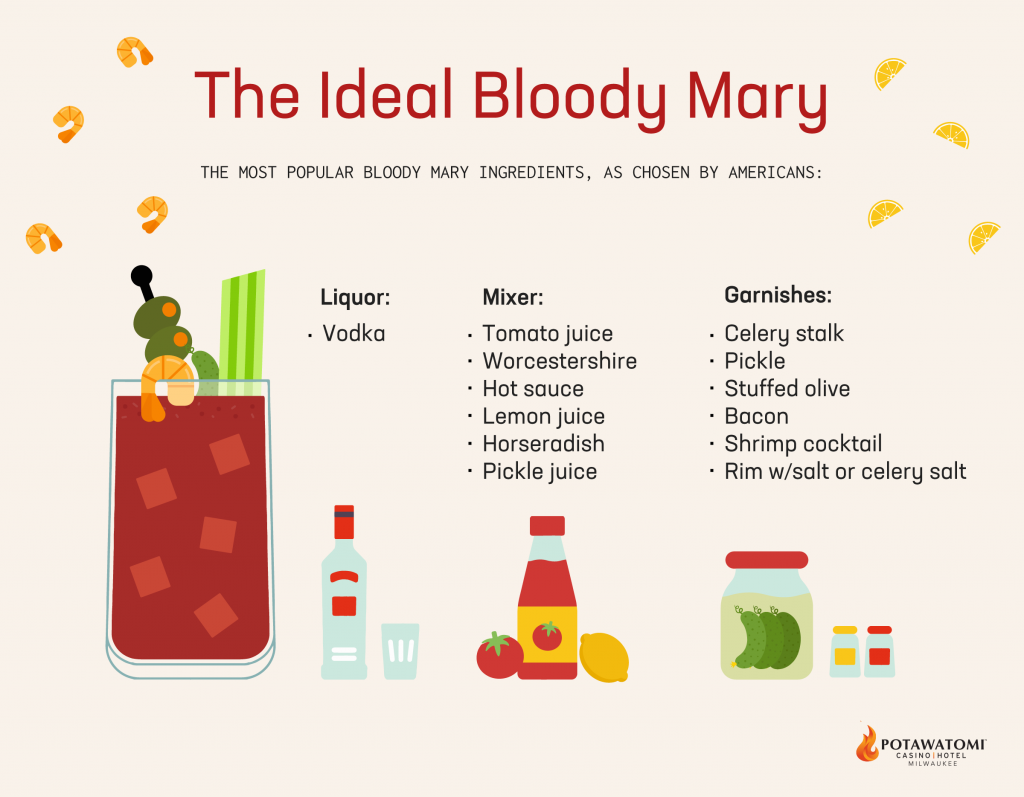 ____________________________________________________________
Recipes | Whisk in the Southern
Summertime anywhere in America evokes memories of long, hot days, sitting in the shade on a porch or under a large tree eating something cold and sweet.  Chef Judi Leib loves sharing southern recipes of refreshing drinks and easy meals reminiscent of her Georgia roots, but with a southern California flare.
The first summer I had a garden, I was looking for ways to show off my bounty. That combined with a day that was exceptionally hot and I didn't want to cook; and this salad was born. I love it because it can really spotlight whatever summer produce you have. I always make a double or triple batch of the balsamic reduction and keep it on hand.
1 cup good quality balsamic vinegar
You can add 2 Tbs. of sugar if you want.
Salad:
2 cups of Arugula or other slightly spicy/bitter green
1 Large Ball of Burrata Cheese
1 pint of Sweet Cherry Tomatoes. I love the yellow pear-shaped ones.
This recipe is inspired from a Rick Martinez recipe and I adapted it one day when I really wanted frosé, but didn't have strawberries and didn't want to take the time to make a simple syrup. Once I started playing with fruit I had on hand, I realized that the syrup is an extra step, you don't have to take and summer peaches are fantastic in Frosé. I believe it will taste good together if it smells good together and this works!
Peach Frosé
1 750ml Bottle of Dry Rosé
1-2 Fresh Peaches, sliced
Mint and Fresh Peach slices for garnish