Summer has just begun and you know what that means – books, books, books! The following are a few selections designed to cover a spectrum of mood and circumstance that hits us all. Whether you're curling up by candlelight or lounging poolside, we hope you you enjoy!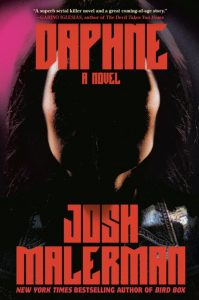 Horror | Daphne A Novel by Josh Malerman
Penguin Random House
Have to admit we're a bit biased when it comes to the work of Josh Malerman. So, while we have yet to read Malerman's latest novel, Daphne, we feel confident in suggesting it based on the author's previous work, the joy in which he presents his material, as seen on his socials, and our personal relationship with him.
Apparently, Daphne is a brutal, enigmatic woman who is stalking a high school basketball team in a slasher genre, reimagined by the author.  
It's the last summer for Kit Lamb: The last summer before college. The last summer with her high school basketball team, and with Dana, her best friend. The last summer before her life begins. The night before the big game, one of the players tells a tale about Daphne, a girl who attended their school long ago but was met with mysterious circumstances. Some say Daphne was murdered. Others, say it was suicide. Regardless, many say Daphne is still out there, ready to exact revenge, appearing to kill whenever her name is mentioned.
As Kit hears the story, her teammates vanish, one by one. Kit begins to believe the stories of Daphne are true. Perhaps, it is her own mind that is making Daphne return? Kit must face her fear and search for the truth, before the summer of her lifetime becomes her last summer, altogether.
Mixing a coming-of-age story with a new iconic female villain, Daphne promises to be an unforgettable thriller in the style only Josh Malerman can tell. We'll pick up our copy soon and be sure to read late into the night.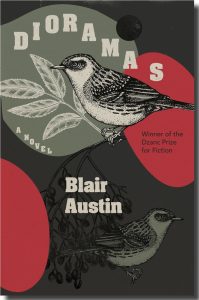 Prose | Dioramas by Blair Austin
Dzanc Books | Distributed by Publisher's Group West
With an unusual structure, Dioramas by Blair Austin is set in a future time, in a society that has come through a great upheaval, and now records and preserves nearly all their history in dioramas.
In a city far in the future, retired scholar Wiggins moves from window to window in a museum. Among scenes of animals and birds rendered in baroque detail, Wiggins unspools the secrets of his world—the war that brought it to the brink, and the great thinker, Michaux, who led the movement of recording and preserving its history in dioramas.
After a phone call in the middle of the night, Wiggins sets out to visit the Diorama of the Town: an entire, dioramic world, hundreds of miles across, dedicated to the display of people, mostly against their will. All his life, Wiggins has longed to see it. But in the Town, where the treatment of people mirrors the treatment of animals, he comes face-to-face with the diorama's contradictions. Its legacy of political violence. Its manipulation by those with power and money. And its paper-thin promise of immortality.
In this hybrid novel—part essay, part prose poem, part travel narrative—Blair Austin brings us nose- to-the-glass with our own vanishing world, what we preserve and at what cost.
"Dioramas first came to me as a voice," Austin said. "An old man was speaking in a darkened theater describing slides of dioramas that were projected on a screen. He had a fussy voice and the dioramas meant a great deal to him. Over the years I wrote down what he said."
The debut novel from a former prison librarian, Dioramas was the winner of the Dzanc Prize for Fictionin 2021.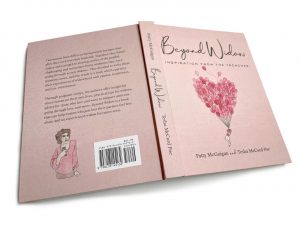 Wellness | Beyond Widow: Inspiration From the Trenches
Patty McGuigan and Tesha McCord Poe Coauthor
Influential Silicon Valley Businesswomen Put Pen to Paper to Bring Insights and Inspiration from the Trenches of Widowhood to Light through their New Book.
Patty McGuigan and Tesha McCord Poe have officially released their remarkable collaborationBeyond Widow: Inspiration from the Trenches. The business-savvy Silicon Valley-based coauthors, who came together in 2021 after losing their husbands, quickly realized a void surrounding the subject of widowhood in the West and the need for guidance on how to live a meaningful life after losing one's life partner.
The first-of-its-kind publication elegantly weaves together Patty and Tesha's unique backgrounds, perspectives, and parlance through a collection of powerful and poignant essays which meaningfully portray the trials and tribulations of widowhood with candor, tenderness, and humor. In a world that does not provide a long-game playbook for women who have suffered the loss of a husband, Beyond Widow: Inspiration from the Trenches offers solace, sage advice, and compelling reminders that there is beauty and buoyancy in sharing stories, agency in action, power in community, and an opportunity for each widow to champion her life and intentionally define its next chapter.
Accompanying Patty and Tesha's personal accounts are whimsical ink and watercolor illustrations by artist Priska Wenger Mage and clever cartoons by artist John Klossner. The book also offers a broader overview of widowhood in the context of world history through featured writings from author Marian Lye.
Beyond Widow: Inspiration from the Trenches is available for purchase from Barnes & Noble, Amazon, and a variety of independent booksellers. For additional information on the book and helpful resources for widows, please visit https://www.beyondwidow.com/.