Elise Mesner | Instagram Queen
By Anthony Brancaleone
 "Most people that see my work don't believe that I'm from Detroit," says Elise Mesner. Though, the multi media artist has been working and showing art throughout the Detroit gallery and exhibition circuit for nearly a decade.
"I loved meeting other artists at events like 'People's Art Fest'. I shared booths with friends for like a hundred bucks. It was kind of addicting," says Mesner, who has recently moved to L.A. "I was doing paintings on wood and used a wood burner at BoxFest, and I remember people were bidding on a piece, and I really kind of liked them fighting over it, and I thought, 'I love this!' I miss that part of it, but the photography has kind of taken over.
Mesner's photography is colorful, whimsical and definitely has its own fingerprint, incorporating pastels, still life, and surreal portraiture. She launched her Instagram account under the moniker LELLOPEPPER and the artist's images soon earned an organic 10k person following. When Instagram featured the photographer's unique perspective LELLOPEPPER rocketed to 100k.
"It just sort of blew up," says Mesner, who seems as surprised as anyone by the attention. "I started getting a lot of calls for work from companies like L'OREAL, and a lot of work out of LA, so I decided to move there in order to keep up."
While each image deserves its own recognition, LELLOPEPPER'S real strength comes in the aggregate. Mesner's entire Instagram gallery is a destination and simply a joy to visit.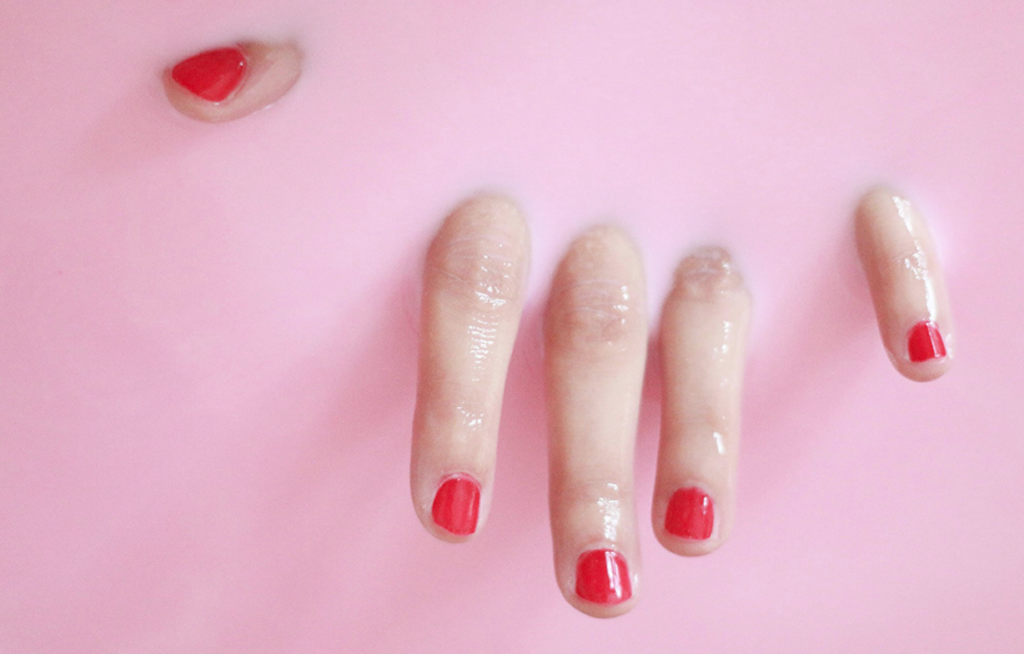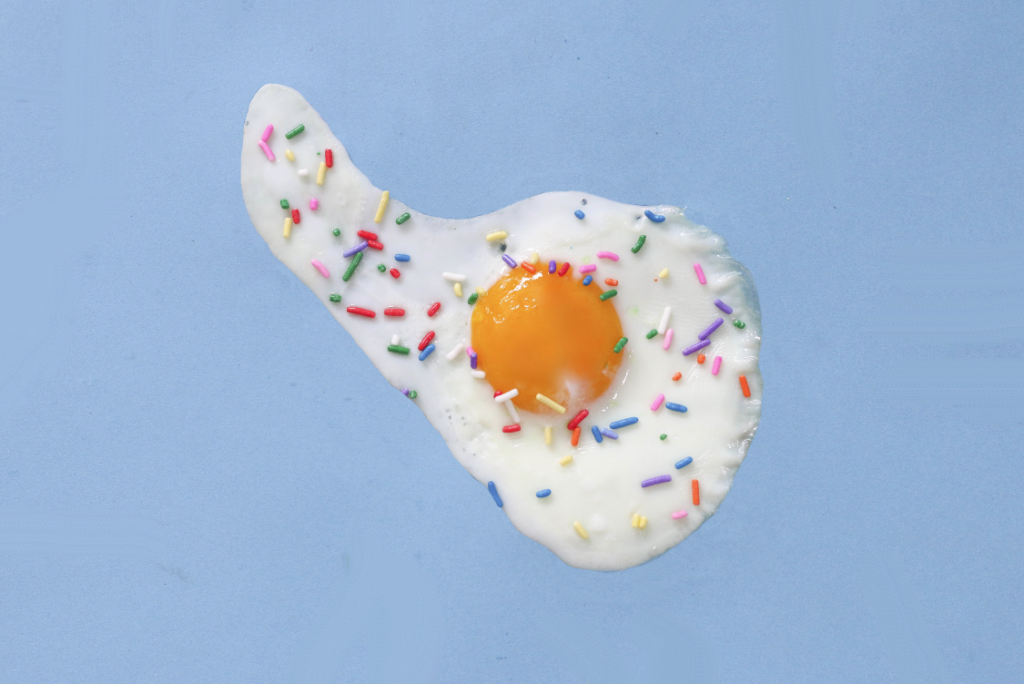 "It's a lot of being a director. Being in a certain mood. Getting people in a mood. My shoots last 30 minutes. Sometimes I'll take 5 photos. It's quick. A lot of times it's 10 set ups a day," says Mesner. "I think things that are too perfect are easy; like those guys who shoot rocks in Utah. At least spill some ketchup on it. Please, do something. I like to leave things a little sloppy, a little natural; I do the styling, shooting, editing, the whole shebang. I prefer to do my own work from A to Z."
An accountant for 9 years under the employ of Quicken Loans, before she had seriously entered photography, the artist requires organization in order to be successful (Mesner admits to keeping a clean home), but claims that she never thought she could make money from art.
"I had an epiphany one day sitting at my desk," says Mesner. "I was a senior underwriter, auditor, and I didn't make quota one week. I didn't make my bonus by like three loans. I said, 'this is ridiculous, how do I leave this place?' I was like, 'thank you, Dan Gilbert, for making me realize what I no longer wanted to be.'"
Since her departure, Mesner has been consumed by producing her own work. She shoots constantly and states that she hasn't time for much else. As LELLOPEPPER, Mesner has created her own bubble and has found happiness there. She loves early 80s color palettes, Italian disco, minimalism, and is a huge lover of synth pop – especially Giorgio Moroder.
"I'm also a huge fan of erotic art," says Mesner. "I would like more of that flavor in my photography. I don't do a ton of that. I'd enjoy shooting a whole series."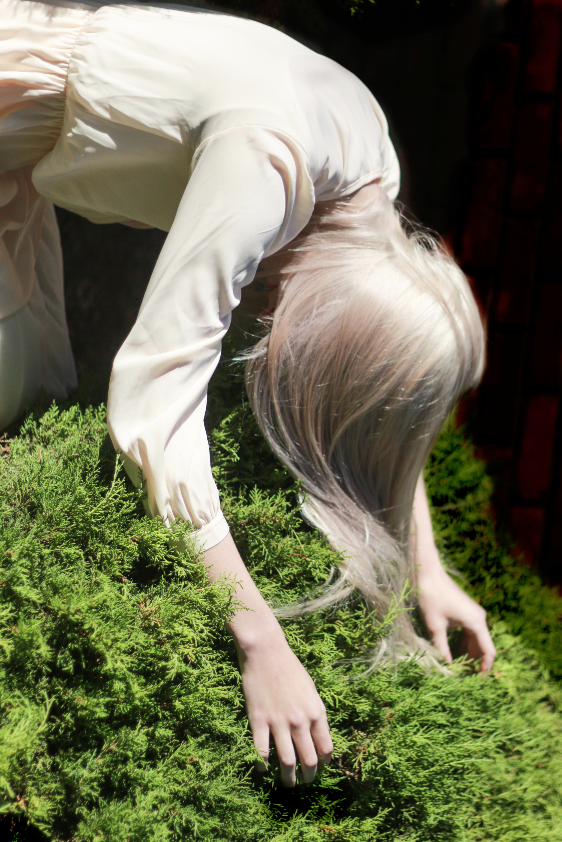 Recently, the photographer received a commission from a natural sexual wellness brand. Mesner's solution to promoting the condoms was to photograph bananas wrapped in the product. The result is surprisingly effective, combining playful eroticism with brand message.
"I've been shooting so many products, but I really enjoy shooting skin. Just skin on skin. I love that. I can't get enough. I want to have more skin, more people," says Mesner. " But, I also love snap shot photography. I tend to follow street photography on Instagram. It's a mood, you can feel the street, its cool."
Oddly, Mesner claims to be not much of an Internet gal. While IG has become a great platform for her work, she admits to being a very private person in that arena. Mesner prefers real interaction with real people, and doesn't understand how society has grown so attached to its devices.
"I was watching a 70s game show channel and everyone seemed so happy," says Mesner. "Now all we do is post Selfies – everyone wants to be somebody. When I see a profile full of Selfies I'm turned off. If I had a daughter and every shot on her Insta was a Selfie I'd say, 'Honey, I think we have to spend more time together.'"