Valentine's Day becomes Valentine's Weekend at the Detroit Foundation Hotel. For couples looking to go above and beyond with the ones they love, the hotel is offering a Valentine's Day Package valued at $5,000!
The offer includes a two-night stay in the Hotel's Secretary Suites and access to the hotel's Lincoln Navigator. With a chauffeur driver, the car is available for those who want to take a tour of the city or head out to experience some of the best of the Detroit metro area. In addition, with a daily delivery of a dozen red roses from Maison Farola and chocolates from local chocolatier Bon Bon Bon, the Detroit Foundation Hotel aims to take the stress out of the day and help celebrate your love.
For dinner, acclaimed Executive Chef Thomas Lents invites package purchasers to the hotel's flagship restaurant, The Apparatus Room, for an intimate candlelit dinner, accompanied by a special dessert and bottle of champagne. For breakfast, guests are encouraged to take the morning slow and enjoy a relaxed in-room breakfast during their stay.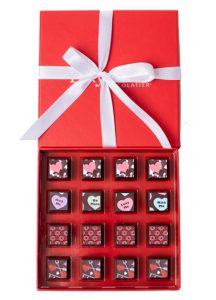 If $5,000 is a bit out of your price range may we suggest paying homage to the Goddess of Love and Beauty in your life with a box or handcrafted, artisan chocolates from Delsyia Chocolatier. Owner, chef Nicole Patel says she was inspired by the artisan chocolatiers in Europe before earning 2020's Best Chocolatier in the Americas, as well as earning a Grand Master Chocolatier designation over the past 8 years.
So, In honor of this love-filled season, the Grand Master of chocolate presents her 'Goddess of Love' collection, featuring Chef Patel's newest assortment of chocolate truffle flavors inspired by the pure grace and elegance of the Goddess Aphrodite.
The Greek goddess of love and beauty serves as the most powerful symbol of fervid passion. From Raspberry rose hibiscus chocolate truffle, inspired by the wild rose, a powerful symbol of adoration to Pomegranate strawberry chocolate truffle, infused with the sacred fruit symbolizing the marital union of two souls, Delsyia's chocolate truffle collection will put love on the lips of your significant other.
This limited edition 16-piece truffle collection contains: 4 'Passion' Almond honey fig chocolate truffles, 4 'Adoration' Raspberry rose petal hibiscus chocolate truffles, 4 'Unity' Pomegrante strawberry chocolate truffles, and 4 'Love' Spiced wine berry chocolate truffles – $55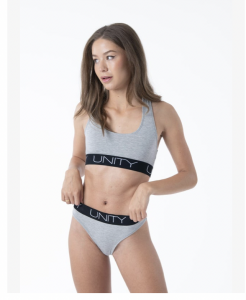 Speaking of Unity, eco-friendly Unity Underwear Co. makes undergarments for hommes and femmes from 95% bamboo, said to be the most renewable source on the planet. Men's basics come in black, grey, or white, with Premium colors in Royal Blue, Pear Green, and True Red (for those hot Valentines) – $25.95 or 3 for $59.95.
For the ladies, Unity offers Classic bamboo barrettes ($27.95) and thongs ($22.95) in black, white, and grey. Again, 95% bamboo, with 5% spandex – perfect for those Valentine stretches!
Both men and women on our crew have worn these undies to the gym, on the slopes, and for a quick walk through the neighborhood; and I must say, Unity is comfy. But, are they ready for all that goes into your Valentine weekend?
We'll let you be the judge ~ xo