WHO :: J.L. CAPPELLA
Photographer, Detroit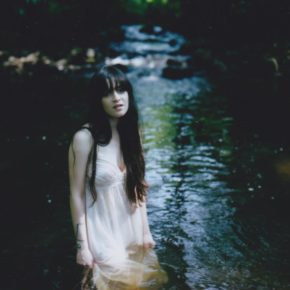 J.L. grew up on the east coast of the United States near Boston, MA. Interested in art she took figure drawing, painting, animation, and sculpture at Montserat College Of Art before she was old enough to drive. 
Ms. Cappella started her photography career as a model, posing for a friend's album cover at the impressionable age of 14. 
By the time Ms. Cappella was 19 she had moved to Detroit MI, and began modeling full time, touring both nationally, and internationally. It was here that Cappella gleaned technique and inspiration from the many Photographers she collaborated with, transitioning into a full time freelance photographer. Cappella's work has been published nationally and internationally (with one editorial to date, we are proud to say, in the pages of this very publication). 
J.L. takes inspiration from every day life and puts it to use in her work. Currently Cappella is interested in capturing what she perceives as the "Woman's Journey", often using her traditional art education as a base for her imagery.
"If Picasso sat down here would you say to him, 'where did you learn to paint'?" muses Whitehead. "Don't get me wrong, I'm not Picasso, but school only taught how to read a blueprint, the use of scale, and some of the basics. Understanding design is a gift." Please, take it from The Metropolitan; Phyllis Whitehead has the gift of design.
---

WHAT :: CINEMA DETROIT
Location : Independent Theatre | August Slate | (313) 415. 1170
Starting August 7
DEMON ON WHEELS – Documentary – The story of a 60-something mechanic from New York State who decides to restore and race the monstrous muscle car of his wild youth — a 1968 Ford Mustang fastback — as a tribute to the legendary Carroll Shelby.  Note: This is the weekend before the Woodward Dream Cruise, could be a good event.

Starting August 14
TOM AT THE FARM (tentative) – Drama, mystery – Cannes darling Xavier Dolan's latest. Psychological thriller in which a young man travels to an isolated Quebec farm for his lover's funeral where he's quickly drawn into a sexually-charged game by his lover's aggressive brother.
Saturday August 15 (tentative)
BBC WWII Films – FREE screenings of exclusive/new titles to commemorate V-J Day
Saturday August 21
BEING EVEL – Documentary – The real story behind the myth of American icon Robert 'Evel' Knievel and his legacy. Produced by Johnny Knoxville.
---
WEAR :: CAROLINE CONSTAS
Designer, New York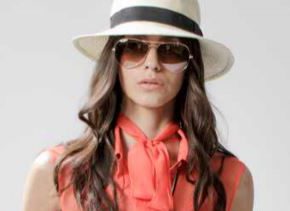 New York based, Canadian Born designer, Caroline Constas launched in spring 2013, as a reaction, like most in the arts, of not being able to obtain that which she was seeking. As a child, Constas, who is of Greek origin, travelled to Greece with her family for summer vacations. It was there that Caroline first began to sketch clothing. Her grandmother would then take her designs and sew them into garments. Years later, and Caroline's spring 2015 line is certainly a reflection. www.CarolineConstas.com