WHO:: 
Aaron Siepierski • Professional Estate Liquidator • Aaron's Estate Sales
Siepierski's mission for Aaron's Estate Sales is to help families obtain the highest value from their treasures, while offering second-to-none customer service. He studied fine art, antiques & architecture with dedicated passion, and spent five years under several prominent antique/art collectors, appraisers and dealers. After recognizing a need for improvement in the industry, Siepierski launched his own company, with an eye on reinventing the estate sale.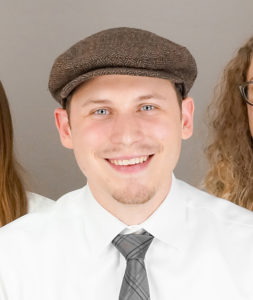 Siepierski enlisted the team of Allison Ruby and Rebecca Durand. From organizing and staging, to branding and promotion, the team developed a system that streamlines procedures, and has helped to create a new industry standard in pricing, display, social networking and most importantly, customer service.
Aaron's Estate Sales has received national recognition for being one of the top 50 Most-Viewed Estate Sale Companies on estatesales.com, along with winning awards for best estate sale website and best marketing. Siepierski is one of the founding members of the National Estate Sale Association (NESA), the first national trade association that brings together estate sale company owners from across the USA in an effort to strengthen the ethics of the industry.
WHAT::
Nature's Playhouse • Natural Play & Wellness Center
There are not many places for parents to take little children. Even parks lack equipment for developing toddlers and babies. Today's parents can be lost in this world of over-stimulating children's activities, frazzled by noisy, animated games and crowded play spaces. Nature's Playhouse offers non-toxic natural wood toys and furniture, encouraging children to have fun with their imaginations.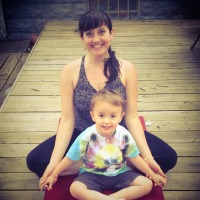 Courses and services are taught by licensed social workers, counselors, registered yoga instructors and consultants. Registered yoga instructors that are trained in prenatal yoga teach prenatal yoga classes; an important element when seeking instructors who understand the modifications pregnant women must use for both their safety, and for baby. It is also comforting being in a class full of pregnant women, learning from their experiences and building new friendships.
Services include:
Drop In Play
Courses – Baby Sign, Infant Massage, Hypnobirthing, Bump to Birth, It Takes a Village,
Bubble Club and more!
Fitness Classes – Prenatal Yoga, All Level Yoga, Yoga/Play, Baby & Me Yoga, Kids Yoga, Prenatal Belly Dance, Baby Wearing Dance and Belly Dance Fitness.
Nature's Playhouse also hosts free support groups including Birth Recovery, Breastfeeding, LGBTQ Parenting Support Group, and Baby Wearing.
318 W. 9 Mile Rd. Ferndale 248.995.3219 naturesplayhouse.com
WEAR::
Stein Van Bael • Designer: Venus Rising Collection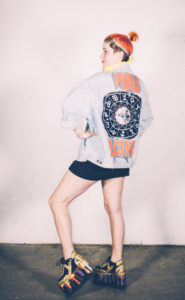 On May 22nd, 2016, Detroit designer and creative bad-ass Stein Van Bael will unveil her ready-to-wear line, beginning with her SS16 Venus Rising collection, at an invitation only event that is sure to shake the city. Locally, garments will be sold exclusively at the Detroit Clothing Circle. The brand expansion will include a move to make clothing available online at steinvanbael.com
The Detroit Clothing Circle is open Tuesday-Saturday 12-7PM, Sunday 12-6PM, and is located at 3980 2nd Ave, Detroit, Michigan 48201
Featured Image above and here: Clothing by Stein Van Bael, Chainmaille by Lindsay Cashews