WHO:: Phyllis Whitehead • Interior Designer & Owner, Fifi & Coco's Galerie and Design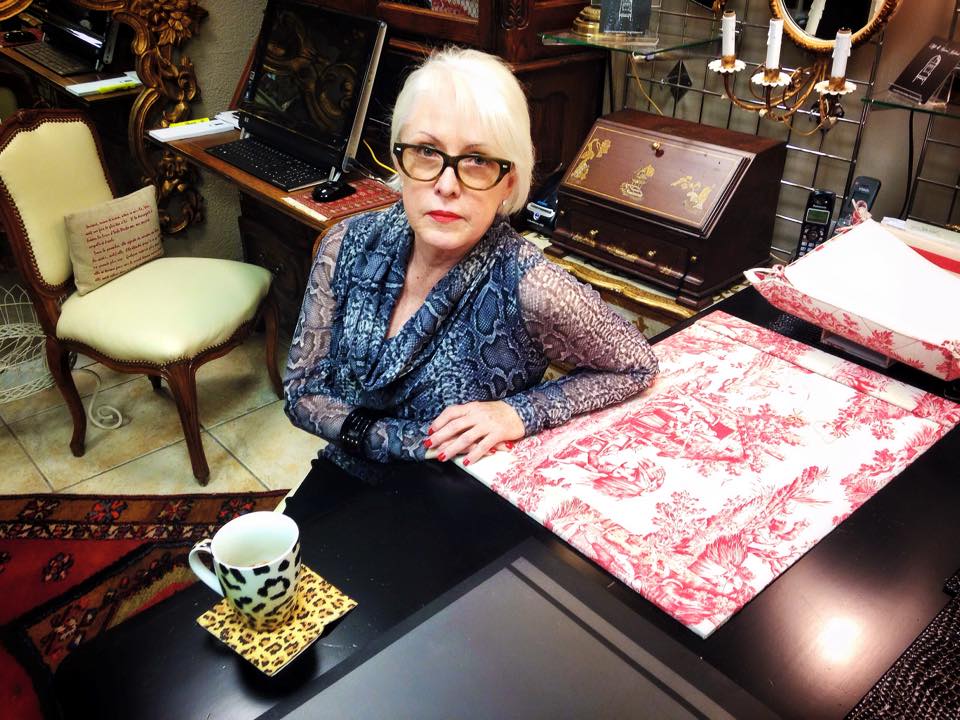 Purveyor of Interior Design and high-end American and European items, Phyllis Whitehead collects and refinishes art, furniture, lighting, mirrors, and home accents for clients who are interested in surrounding themselves with beauty. Her galerie, Fifi & Coco's, located just down the hill in the north end of Birmingham, is filled with an array of carefully curated pieces that Ms. Whitehead has either discovered or, after careful vetting, has agreed to take in on consignment.
"Each chandelier has been rewired, refinished and is ready to be installed," says Ms. Whitehead. "My clients need not worry that they are taking home a 'project'."
Although, much of Ms. Whitehead's work deals in the buying and selling of vintage pieces, which include Italian mirrors, lamps from New Orleans, and plenty of gilded gold, Phyllis also is highly sought after for having a skilled eye for design. Providing professional service as an Interior Designer, Ms. Whitehead, in order to help select that perfect addition, will either review photographs of her client's space, or assist with design on site.
At age 40, Phyllis returned to Wayne State University to pursue a degree in Interior Design. And, while she appreciates the education she received regarding the basics of her industry, she completed her studies with the belief that one cannot fully teach the "art" of design.
"If Picasso were to sit down here would we ask him, 'where did you learn to paint'?" muses Whitehead. "Don't get me wrong, I'm not Picasso, but school can only teach how to read a blueprint, the use of scale, and some of the basics. Understanding design is a gift."
If design is a gift then Phyllis Whitehead certainly has it.
Fifi & Coco's is open Tuesday through Saturday 11-5pm, and is participating in the May 16 Birmingham Grub Crawl with hours extended to 7pm.
Fifi & Coco's 576 N. Old Woodward, Birmingham | 248. 792. 3696 | fifiandcoco.com
WHAT:: MOVEMENT Electronic Music Festival
Date:: May 23-25 2015  Location:: Hart Plaza | Detroit
 Over 140 performers from around the world will descend upon Detroit for the 2015 Movement Electronic Music Festival. For tens of thousands of EM fans Detroit's festival is a must stop on the world stage. Events kick off Saturday May 23rd with a strong lineup that includes the likes of Method Man, Stacey Pullen, Ritchie Hawtin, and Carl Craig (feat. Mad Mike Banks). With a variety of after parties happening all over the city, the party is sure to be going until dawn.
Wake and bake, grab a taco, and get back to it on Sunday May 24. Keep your eyes and ears open for San Fran's Matrixxman, People Under the Stairs, the techno inspired beats of Robert Dietz, and the revolutions of Loco Dice. Another long night of after parties awaits you in Detroit and under the stars. Check out Lafayette Coney Island, Golden Fleece, Centaur Bar, Union Street, and Motor City Wine Bar, all located downtown or midtown, for late night food and drink.
Monday May 25 is the final day for Movement, so light it up! Bloody Mary's served at Grand Trunk Pub (downtown), Vivio's (eastern market), La Dolce Vita, and Detroit Dime Store (downtown). Check out beeps and blips of the always interesting Annie Hall, Joy Orbison, and effin Squarepusher. And, make absolute sure to catch High Tech Soul presented by legends Kevin Saunderson & Derrick May.
 For those of you not interested in electronic music our editor will be hosting a 45 minute Pop-Up slide show presentation of his 1994 family vacation to Mount Rushmore in Campus Martius.
WEAR:: JOHN VARVATOS EYEWEAR • 1500 Woodward, Detroit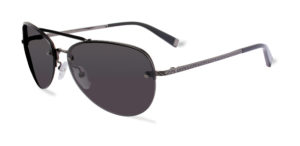 In April, John Varvatos celebrated the opening of his anticipated Detroit store in classic JV fashion: a star-studded black carpet arrival and rock star-worthy VIP party, featuring a special live performance by legendary rock musician and Detroit native, Alice Cooper. The event welcomed over 600 guests and friends of the brand including, Detroit Tiger Justin Verlander, actress Kate Upton, Michael Bolton, and NHL Hall of Famer, Chris Chelios to experience an authentic rock show that celebrated fashion, music, and Detroit. And, as one might easily expect, many in the crowd were sporting Varvatos Eyewear, including JV himself. Of all the styles, however, the Aviator frame seemed to be the belle of the ball.
JohnVarvatos.com | 313. 437. 8095