WHO :: Randal Jacobs 
Designer & Owner of Savvy Gents Location: Eastern Market, Detroit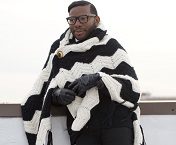 We were fortunate to be working with Randall during this issue's fashion spread. Both his unique eye and persona compelled us to learn more about this recent transplant from Harlem, New York. We asked for a short Bio and the following is what Mr. Jacobs sent.
Born in the Jim Crow South, America.
Worked in fashion for over a decade in London, Paris, Milan and New York City as a creative director, journalist and stylist. Clients include Ralph Lauren, GQ and Public School. Living in Detroit. Owner of Savvy Gents. Still alive and making the world more beautiful.
The end
Quite an interesting fellow . . .
WHAT :: Holiday Build Bazaars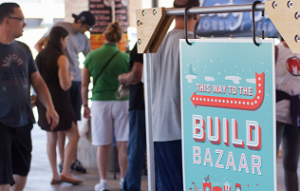 Rotating Pop-Up Market, Detroit
The rotating pop-up marketplaces will celebrate emerging entrepreneurs from Detroit in both November and December. Each Bazaar will feature a diverse range of local vendors from artisanal candles and soap, to fresh baked goods and handmade merchandise.
Nov. 15: November Citywide Detroit SOUP
Nov. 28: Build Bazaar at One Campus Martius for Small Business Saturday
"The Build Bazaar gives entrepreneurs an opportunity to test their product, generate revenue, and market their business to different communities and customers in a fun and inclusive environment," says Director of Programming for Build Institute Jessica Meyer. "Our holiday season Build Bazaars really give both vendors and customers the opportunity to explore different parts of the city in creatively activated spaces."
Build Bazaars include graduates from the Build program as well as other Detroit vendors. Build Institute strategically partners with other organizations, events or venues for Build Bazaar marketplaces. By shopping at any of the Bazaars, customers are supporting the small business economy in Detroit. Build provides a supportive and effective learning environment dedicated to meeting the needs of aspiring and experienced entrepreneurs and small businesses. With over 600 alumni and countless thriving businesses in Detroit, the Build community is rich with diversity, providing a wide array of resources and connections. www.BuildInstitute.org
___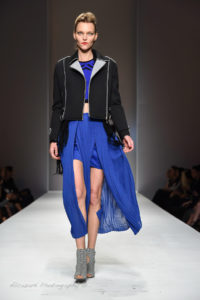 WEAR :: Nikki LundDesigner / Model Nikki Lund Clothing
Wear to Find: Nordstroms
Designer Nikki Lund unveiled her Fall /Winter 2015 Collection at the Official Fashion Week of Los Angeles, followed by New York, and gained the attention of the fashion elite and consumers globally. The collection offers a valuable collection crafted with quality fabrics to create flattering silhouettes with price points between $50 to $300 wholesale. With a mix of male and female garments, trendy and sophisticated patterns and silhouettes, many of the pieces can be mixed and matched to create a variety of different looks and moods.
"Debuting at LA Style Fashion Week was a true career blessing. I am now being featured at Nordstrom and throughout various Editorial postings. With Style Fashion Week as a partner, the sky is the limit," says Nikki.
Pulling from her own experiences as an international model and singer, Nikki's fabrics are as breezy as LA weather, with flowing hemlines and fringe shawl, inspired by Nikki's music background and Californian heritage. Nordstroms.com | NikkiRichClothing.com