In the scorching Southern landscape of the early twentieth century, Piggly Wiggly emerged a revolutionary waltz in the realm of commerce. It birthed the self-service concept, where patrons strolled through aisles with baskets instead of dependence, liberating themselves from a diminishing era.
It's design was as unassuming as a faded porch swing – low ceilings, open spaces, unpretentious charm. Architecture echoed Southern familiarity. It's mission resonated like a Southern lullaby – "Service With a Purpose". A simple phrase, it wove a promise of community, where every transaction carried an undertone of shared purpose. 
Allied with life's unpredictable acts, it's journey swayed between peaks and valleys, weathering the Great Depression, the Great Recession and changing consumer landscapes. Amidst the pandemic, it offered essentials and solace. Transcending time, it's an enduring echo of the American South.
Piggly Wiggly is not just a grocery store but a slice of Americana. 
Piggly Wiggly | Guntersville, Alabama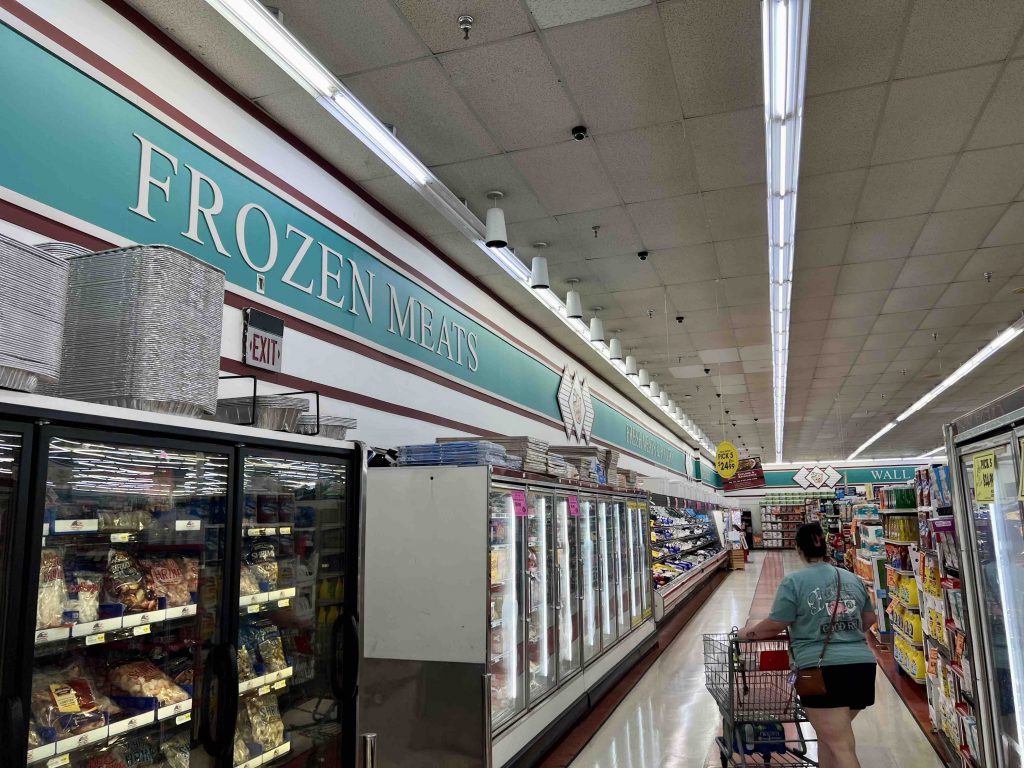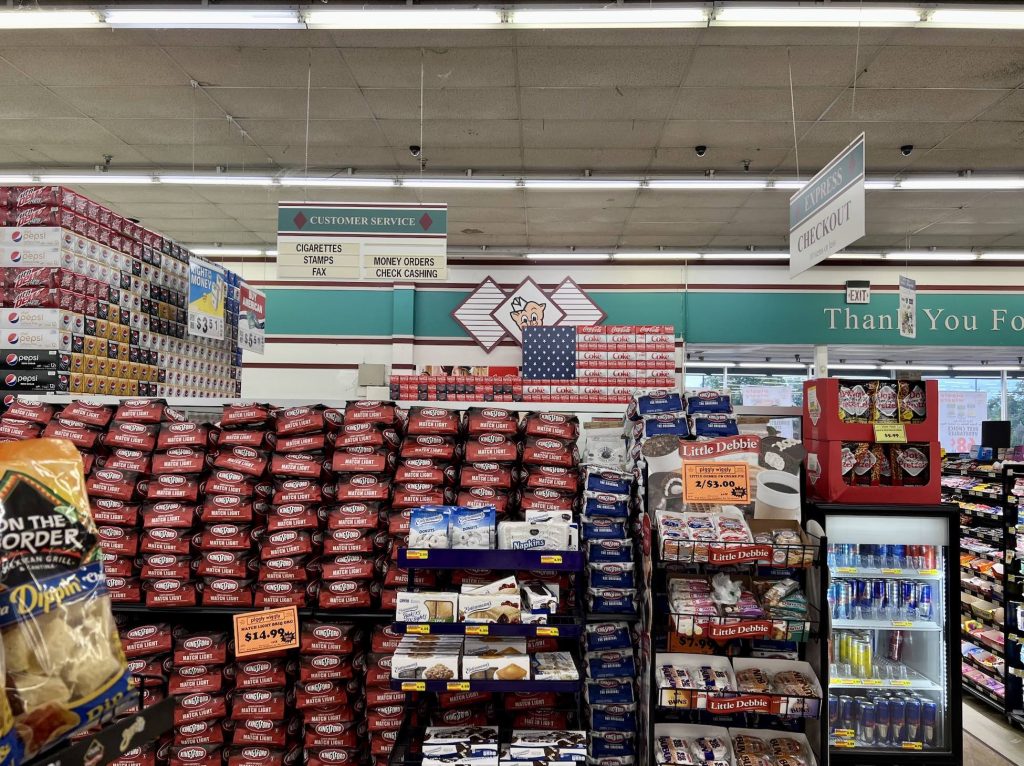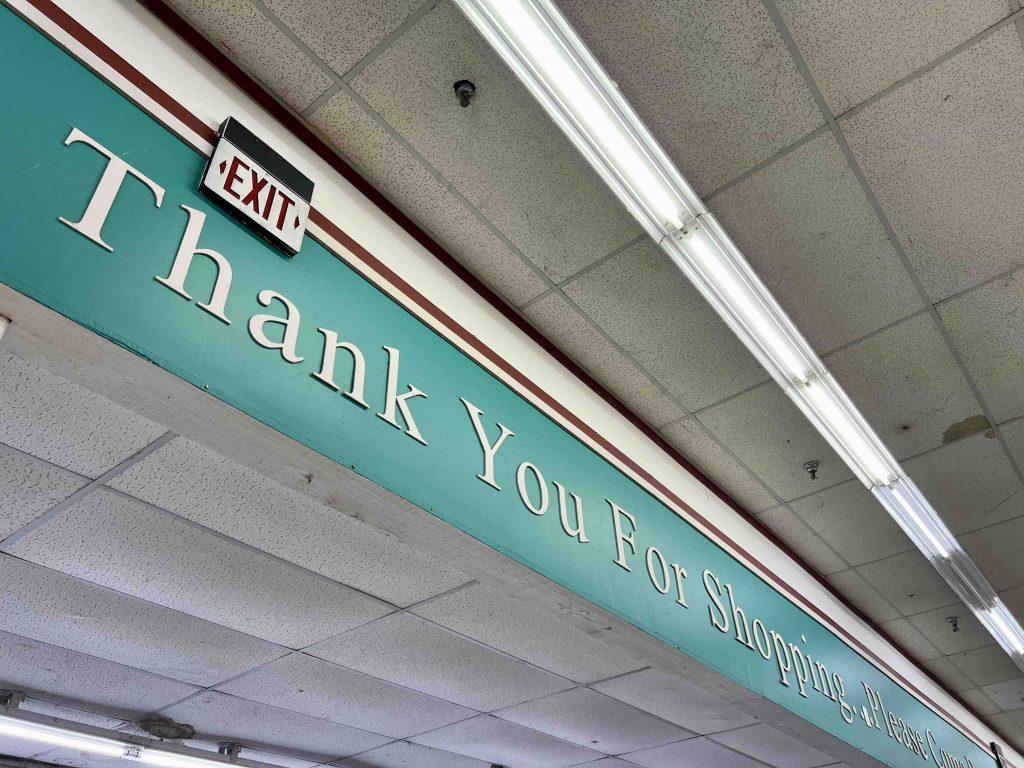 _____________________________________________________________
Established 1916, Clarence Saunders, Memphis, Tennessee. 
words and photos by Anthony Brancaleone