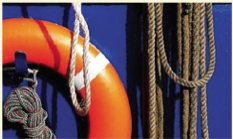 Puerto Rico – So this job is ridiculous. The first night at Willy t's"- that old pirate ship bar from tv – I checked out not one but two pair of my clients tee-tas, as their husbands looked on in a drunken stupor. Then, there is the sloppy slut who snuck behind the bar and served guests drinks with her fun bags hanging out for the better part of an hour – this after she had lifted her dress on top of the bar and had a Willy-t's temporary tattoo smacked onto her thonged-butt. I have to spend the rest of the week with these people; daily briefings, group meals, it makes for an interesting dynamic.
Next day, we get underway and a guy messed his motor up and we spent two days babysitting him and literally risking our lives, in open ocean, six foot s wells, in a ten foot dinghy, pushing his forty foot yacht into port. After that, I drove the dinghy around the reef-lined cliff face to my yacht, in the dark, five foot waves, with nothing but the moon showing me the shadows of the islands to guide the way. Thrilling. I am a stronger man for it.
That night, after the group briefing, before the group meal, I went over to a forty six foot yacht and stood alone on deck, in the dark with a flashlight, and removed the mainsail from the boom and mast, removed the reef lines and battens on deck, folded the sail up, ready for maintenance to pick up later. I have never removed a sail of any type before, ever. So that went well.
I live and work aboard the "Rosemary", a thirty-eight foot, French made, Darfour yacht. She is my home. Sailing is beautiful, the weather is fine; on land we get five star meals and drinks for nothing almost every night. It is truly amazing. Lobster, scallops, had some fresh local sashimi tuna, some duck, wrapped up the evening dancing in the sand, and chatting it up with three of our clients, a father and two sons, who own and run a commercial roofing business in London, and spend almost 26 weeks a year on vacation.
They are a saucy bunch, part of the flotilla, but go pretty much wherever they please, always show up at night, closing the bar in truly cheerful fashion. Needless to say, they have not raised their sails as of yet, simply motoring about from pub to pub.
Anyhoo, d'Etroit, I got a lotta work to do, and later a lotta entertaining to do, and many Cuba Libre to drink, and hands to shake, and stories to tell and listen to, and dancing to be done, and laugh laugh laugh all the way till I pass out in my coffin-cabin for five hours of sweaty sleep, only to rise and put on the saltwater carnival again – So, cheers mates.