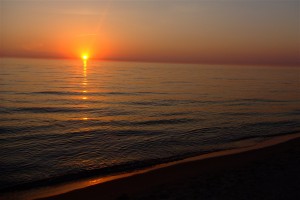 Log entry 04
I'm on my second "free sail" of this fortnight. My life is ridiculous. I laugh myself to sleep. The new yacht, called "cedar", outta Jersey, fifty footer, with my own cabin, which I can kinda walk around in, but more importantly, fully stand up in. I smoke above decks, wherever I want and whatever I want. Captain Phillmore says "beer time, mon" around half-ten every morning, working or not.
Usually we pull anchor around seven thirty am, have some tea and biscuits, a spliff, and off we go. Just outtra harbor, clear of lobster traps and the cliff lines, with two lines expertly cast off the stern, the fishing begins for the day.
Phillmore has taught me to watch for schools of fish breaking the surface. This means they are trying to avoid being lunch for other "bigga feesh, mon." We are seeking these other "bigga feesh."
You also watch for a bird, a pair of birds, or sometimes a threesome circling in deepish waters. These frigate birds are looking to feed within these enormous – I'm talking billions – schools of fish, little babies called "fries, mon." Larger fish are also present around these schools, as they provide a kind of living, circulating cafeteria of the sea, for all whom are hungry and willing.
A pair of Bar Jack hit at the same time, just moments after Captain playfully whispers, " Fishy, Fishy, Fishy", then louder, "COME ON MAHI MAHI, COME ON YELLOWFIN!" Our mouths can already taste them, as we simultaneously reel in our catch.
Phillmore taught me that a shot of rum, right down the fish's mouth, kills it instantly. Didn't believe it till I tried it. Right down the gullet, into the gills, out cold. No fussing, fighting, flopping around, beating it senseless. When I think about it, it's a hell of a way to die. Rum.
Yeah, so, still under sail, Phil sets about cleaning the fish, while I get the barbeque going. Under sail. Grilling, in the Caribbean, on the water, about to eat some fish that literally was swimming ten minutes ago.This all taking place to blasting reggae or the politically minded am talk shows broadcast out of U.S. St. Croix. Fucking great.
So then, after the feast has been declared "good mon" by the both of us, we lay back, "beer time, mon" again, and float on to the next overnight stop, lines right back in the water.
In the mid-afternoon, there are transmissions to pull out and replace, clogged showers, squeaky toilet pumps, the occasional line wrapped around a prop, that I have to dive on with a knife and goggles to cut loose.
There is anchoring eight yachts in a big roll (rough seas), going to chart briefings at night, listening to peoples problems, and telling amazing stories over group meals and drinks, all over the islands.
Its busy season, so there are more people here than usual. They swarm everywhere, except on the water. It seems a lot of people do tortola by land. They get off cruise ships in road towns and get taxied out across the island for the day. Around four, most people are back on their cruise ships, and the islands are ours again. Funny, you'd never know there was such a recession back in the real world.
There are also accents from all over the world. German, Swiss, Dutch, West-Indian, Northern American, Southern, Indian, Guyanese, French, Spanish, Argentine….the list goes on. Did I mention I have the home address of about five different people around the world, whom all insist I come and stay with them? These little gestures are not anything to take lightly, either. So, Argentina, London, Belgium, Ireland, Switzerland and Spain, Oh and Vegas, here I come.
First stops, though, are the D, Ann Arbor, Chicago, California and then somewhere with turquoise water and people with reddish brown or brown skin, where the pace of life is similar to sailing and fishing. Easy breezy, mon.
Linday Irwin writes from somewhere in the Caribbean