NEW ORLEANS | THE FRENCH QUARTER
To Not Deny Oneself Any Of Life's Earthly Pleasures
By Anthony Brancaleone
Founded in 1718 by French Canadian naval officer, Jean Baptist Bienville, the French Quarter endures with street names from the ancien regime – Bourbon and Royal – and a city named for Regent Duc d'Orleans. Centuries later, the Quarter has grown with the cultural layers of African, Cajun, Creole, Italian, German and Spanish immigrants, making its food and musical heritage unique in America.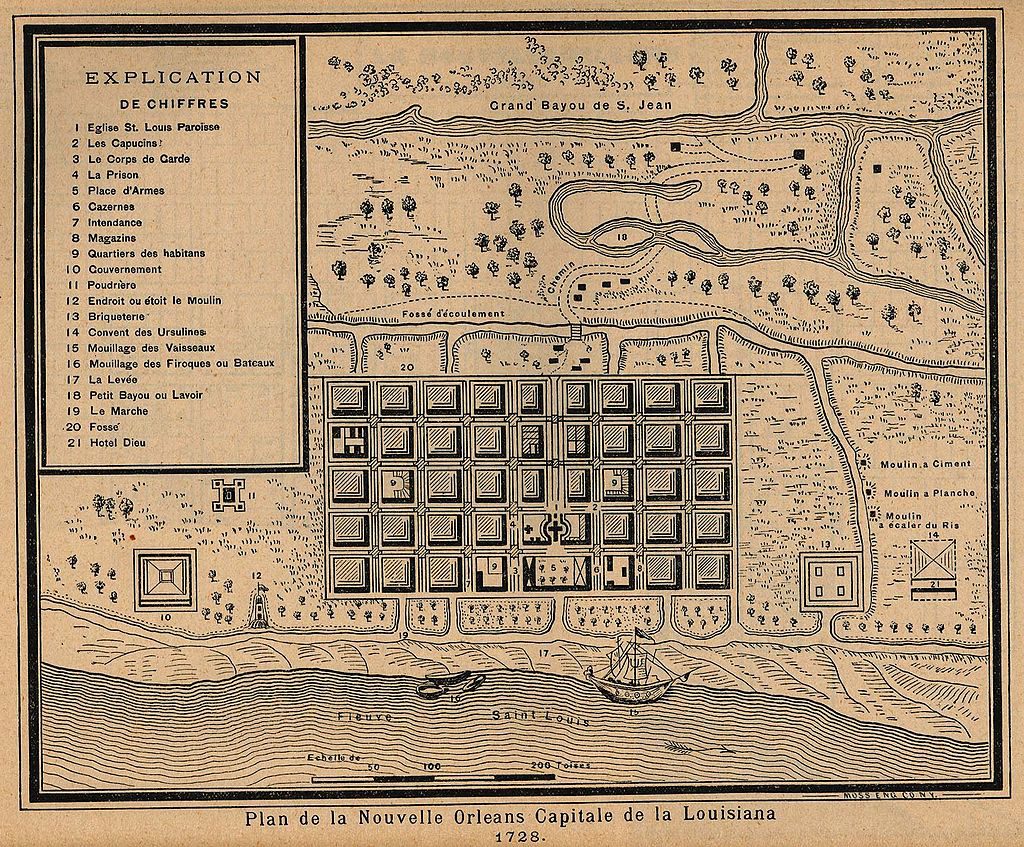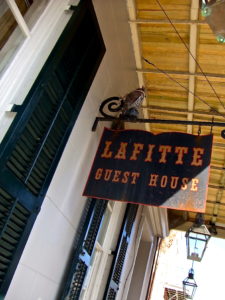 Day 01 ~ Pulled up in the early evening to Lafitte Guest House and was pleased to discover how easy it was to park and check in. This boutique hotel is located at the north end of Bourbon Street, far enough from late night revelers that dominate the southern end of The Quarter. Lafitte's, like all things in town, is said to be haunted (though, we found no evidence of this during our stay). Our room was in the oldest section – a mansion room sans balcony – and came clean and well appointed with period furniture. While we did not have a private balcony we had access to the common areas; balconies, beautiful parlor rooms, courtyard, complete with foliage, fountain (no pool), and a fully stocked kitchen.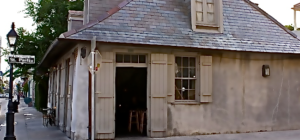 We soon discovered that we were directly across the street from historic Lafitte's Blacksmith & Bar, which dates back to 1722 and is reportedly the oldest structure to be used as a bar in the United States. Named for brothers, Jean and Pierre Lafitte, "entrepreneurs" in the business of importing and exporting – mixed with intrigue, politics, and some War of 1812 heroics – Lafitte's now caters to tipplers, tourists, and those living on the beautiful fringe of society. For the purposes of history, we were required to end each evening with a nightcap inside the  cavernous, candlelit rooms, listening to drunken, live piano sing-alongs before retreating to bed.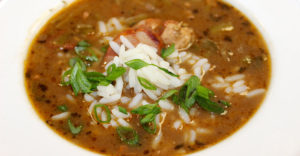 Night 01 ~ A good walk through the old streets of the Quarter en route to our first meal at the Gumbo Shop allowed for a full immersion into the architecture, color, and cultural palimpsest that makes the area unique. With all of the culinary offerings made available in the Quarter there is no better way to begin than with what is still the city's best bowl of gumbo. In fact, Gumbo Shop has won the Best Gumbo category for Best of New Orleans every year since 1999. Frankly, I have remained faithful to Chicken Andouille Gumbo, but the restaurant offers Seafood Okra, Corn Chowders, Jambala, Etouffee seafood and other Creole dishes on its menu of traditional New Orleans fare.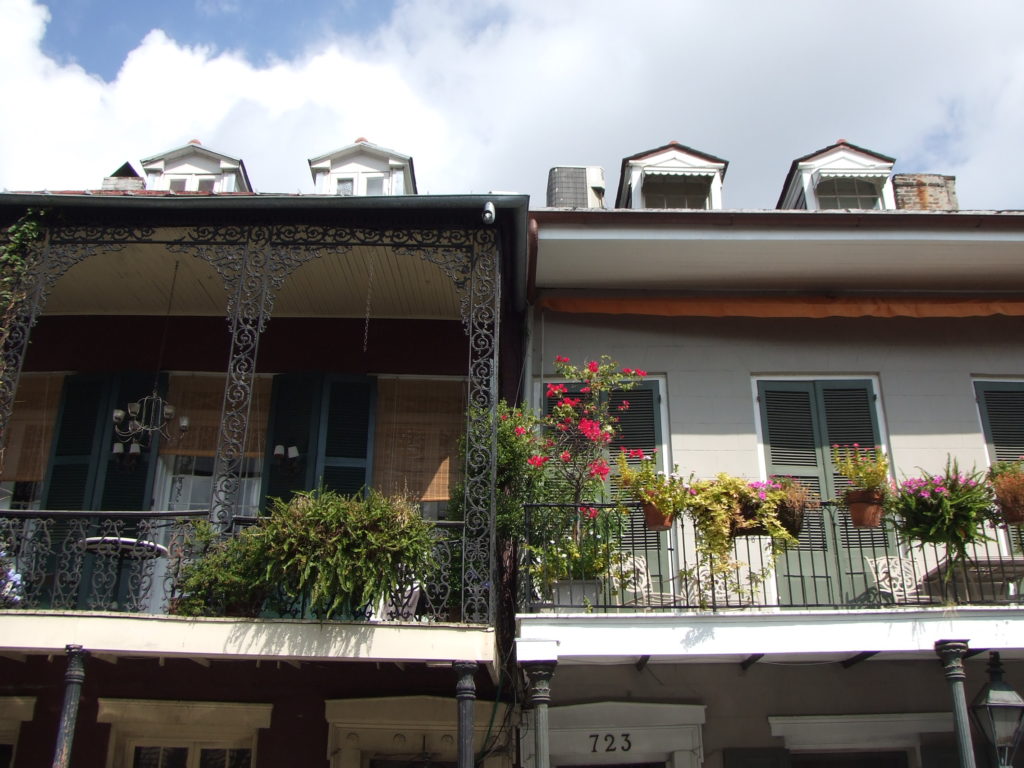 Bourbon Street ~ Extending thirteen blocks right through the heart of the Quarter, Bourbon Street is known for Mardi Gras, burlesque, strip clubs, Jazz, 24 hour open drinking and, for better or worse, plays host to the highest concentration of tourists in the city. But, that doesn't mean cultural snobs will not enjoy a stroll up and down this raucous part of town. We walked through circus-like atmosphere with Pimm's Cup cocktails in hand and stopped inside a few very fine establishments.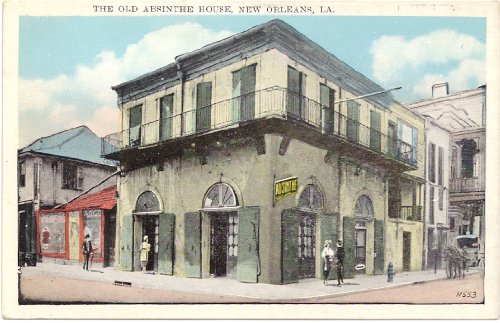 The Old Absinthe House ~ Home of the first Absinthe Frappe, circa 1860, frequented by the likes of Oscar Wilde, Mark Twain, President Franklin Roosevelt, Frank Sinatra and the infamous pirate, Jean Lafitte, who on the second floor planned the Battle of New Orleans with Andrew Jackson. A couple of Absinthe House Frappes, mixed with a few tales about Lafitte's ghost at the old octagon wooden bar and we were on our way. Next, the swank, Irvin Mayfield's Jazz Playhouse, located inside the plush Royal Sonesta Hotel, for two rounds of French 75 (gin, champagne, sugar) and a solid jazz set. Of course, as any self respecting Libertine would, we also peaked inside burlesque bars, strip clubs, gay bars, and voodoo shops in a whirlwind of sensory overload so that we could more thoroughly understand the context of this cultural part of the city.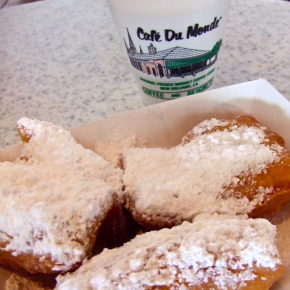 Another tradition in the Quarter is a late night visit to Café du Monde for Beignets and Café au Lait, a coffee like beverage made from chicory that dates to the Civil War. Beignets are puffed, fried fritters that were brought to the Quarter by the Acadians, and they are completely addictive. The atmosphere in this bustling 24 hour café differs greatly from day to night, but both are well worth the experience.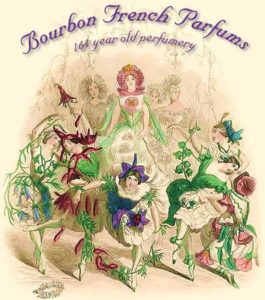 Day 02 ~ After a deep sleep in a comfortable bed and a small breakfast of fruit, juice and coffee on the balcony of our hotel, we took in the ambiance of the Quarter by walking its streets and visiting several boutiques along the way. Bourbon French Parfums, which has been custom blending fragrances since 1843, hand mixed a fragrance designed especially for my companion on premise.  She then suggested we stop again at Café du Monde, so we made our way through Jackson Square, the Quarter's epicenter, where artists display their work, bands play ragtime for coins tossed into a hat, and where one can view the beauty of St. Louis Cathedral. At Cafe du Monde's my companion enjoyed an order of beignet while I sipped slowly on chicory. Somewhere in the distance a musician blew his horn.
Home of the original and still the best Muffulata sandwich, Central Grocery sits just up Decatur St. from Café du Monde. This small Italian market purveys in specialty items, but it is the Muffulata sandwich, invented here by Salvatore Lupo, a Sicilian immigrant, who founded and operated Central Grocery until his son-in-law took over in 1946, that is the star of this show. Half a Muffulata feeds two, and I am strongly suggesting that you find a quiet spot where you can be alone with your thoughts while you dine on this working man's delicacy. I was easily disoriented for half an hour after eating this sandwich made of Italian meat, provolone, and olive tapenade. DO NOT be fooled by imposters: ONLY Central Grocery for you.
Note: The Muffulata pairs well with Peroni, Italian beer.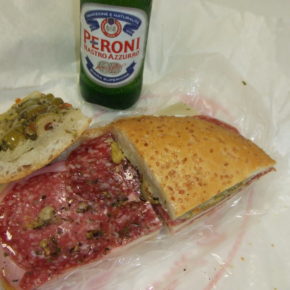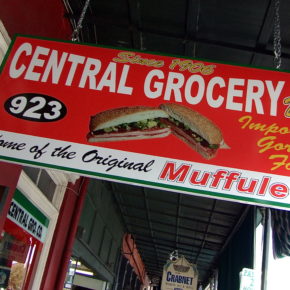 My companion led me through Jackson Square en route to Hove Parfumeur. While she explained the history of the fragrance shop, this one founded in 1931 by Mrs. Alvin Hovey-King, I was busy licking my lips from my experience with a Muffulata as though they had been engaged in a slow, sensual kiss. The boutique was quaint and the staff extremely helpful, but I eventually had to excuse myself outside in order to plot another visit to Central Grocery. When I returned, my companion was exiting Hove with a bag of perfumes. I guess she must have liked the place.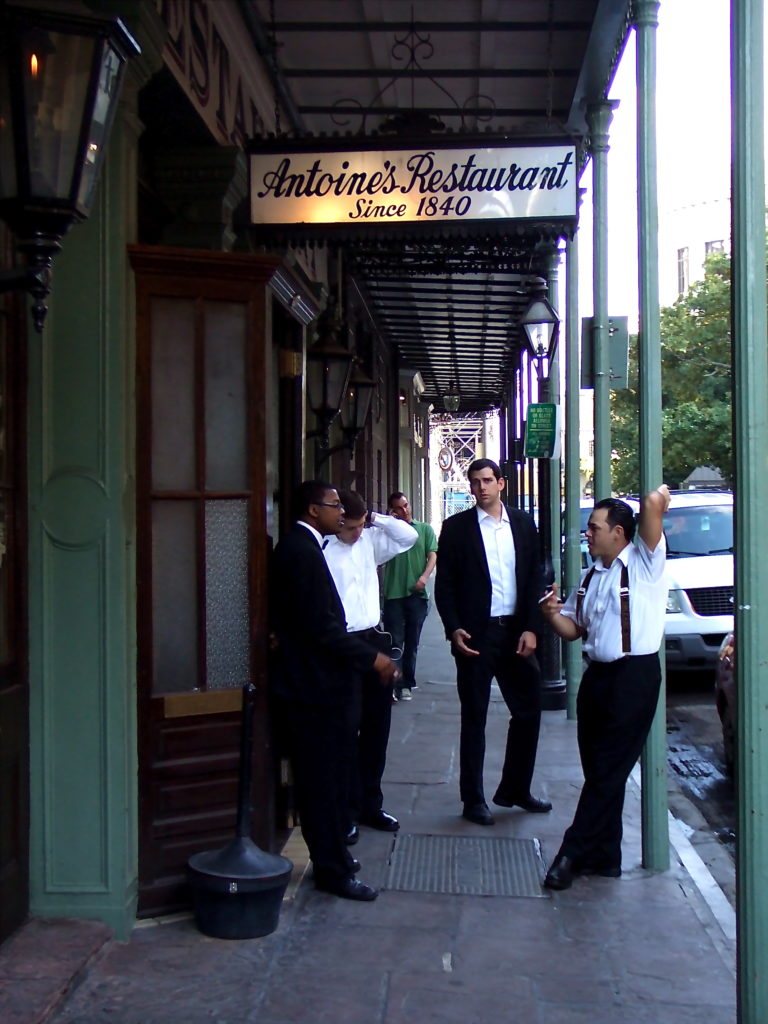 I needed a drink and Hermes Bar, once one of the dining rooms in famous Antoine's Restaurant, was open for Happy Hour. We stepped inside and ordered a round of Sazeracs. A small bar, Hermes is perfectly designed for afternoon cocktails. We sipped and chatted over one and then another. During that time we learned that Antoine's was established in 1840 and that it was also the home of Oysters Rockefeller. While most understand it best to avoid "Home of" dishes I was still reeling from Muffulata and thought lightning might strike twice. So, we placed an order and continued our conversation; my thoughts shifting from Hemingway's A Clean, Well Lighted Place and the alluring fragrance that was softly emanating from the neck of my companion.
Minutes later the bartender arrived with a plate of Antoine's world famous Oysters Rockefeller. The sauce covering the oysters was brown and unappealing. Regardless, I took one whole, chewed, and swallowed. Something was off. I asked the bartender and she immediately brought over a manager.
"Is something wrong?" asked the manager.
"I'm not sure," I said. "I've had Oyster Rockefeller many times but it has never tasted like this."
"That's because this is the original," the manager said.
"I understand," nodding my head. " But this tastes nothing like Oysters Rockefeller. What's in it?"
"Oh, I can't tell you that," she said. "It's a secret recipe."
"Well, it tastes bitter, like it's burnt."
"I'm sorry, sir." She examined the plate. "They don't seem burned."
The bartender, the manager, my companion and I sat for a quiet moment.
"I'm saying this tastes a bit funny."
"That's because you've never had our recipe."
"Would you mind tasting one and telling me if it's properly prepared?"
"Oh, I don't eat oysters, sir."
"Then, how are we to evaluate the dish?"
"I don't know, sir?"
We were at a stalemate.
"If I were allergic to nuts would you tell me if it contained them?"
The manager turned, exited the room, and she came back a minute later.
"Sir, there are no nuts in the sauce."
"Thank you," I said.
"No problem, sir. Is there anything else I can do?"
"I don't think so," I answered. "But, I do feel compelled to tell you, without any malice, that I have had Oysters Rockefeller in, perhaps, twenty-five locations. And, while each of those recipes are derivative of the original all of them have been better than what I'm having here today."
The manager smiled. She turned her head away from me, sort of dropped her shoulders in exasperation, then turned back and leaned slowly over the counter.
"These ARE the original."
End of part one. Look for part two in next month's issue of The Metropolitan