The coronavirus was distant and moving in slow motion, above all it was distant. Suddenly, like a wave it engulfed us and normal life in Catalonia vanished overnight. China is a long way away; Italy not so. But even when the first towns in Lombardy in northern Italy were being sealed off and a few cases popped up amongst those returning from travels there, it was difficult to fully imagine what was to come. Then it happened; there was a major outbreak of Coronavirus during the first two weeks of March in a medium-sized town in central Catalonia and the Catalan government sealed off the town, declared that Catalonia would go into lockdown and asked permission from the Spanish government to take extraordinary measures including the closure of the airports.
The Spanish government has had its own views on how it wished to deal with the pandemic; some ideas coincided with those of Catalonia and other regions and some didn't; permission to close the airports, for example, has never been granted but as it is, hardly anyone's flying over Europe now anyway. The Spanish government declared a national state of alarm taking back central control from autonomous regions in all areas including those of the health service and those police forces normally run by the regions. The wresting of control from autonomous regions, including Catalonia and the Basque country that have managed their own health services for decades, has been a difficult pill to swallow for those who had a clear plan of action in their grasp and who then saw it being snatched away in favour of what many see as adding inefficient, top-heavy, administrative layers. In Catalonia we have seen the government to have worked closely with scientific advisors to plan those steps that can be taken within the bounds of their current, reduced sphere of control.
Lockdown, confinement as it is called here consists, for most people, of time spent nearly in its entirety at home. Permission to leave your home is limited to only the express reasons of the buying of products of primary need such as food or medicines, to buy petrol or to go to some types of workplaces. All businesses that deal directly with the public at large, except for those businesses that provide products of primary need, are closed; commercial areas are empty, no hairdressers, no bars, no restaurants, no theatres and no sporting events. Cultural activity in Catalonia, often experienced via events in the street and normally thriving in the spring have completely stopped. Most of us here in Girona can now only picture how the streets of our town are at the moment via the images of professional photographers and other representatives of the media who are still permitted to circulate with some freedom.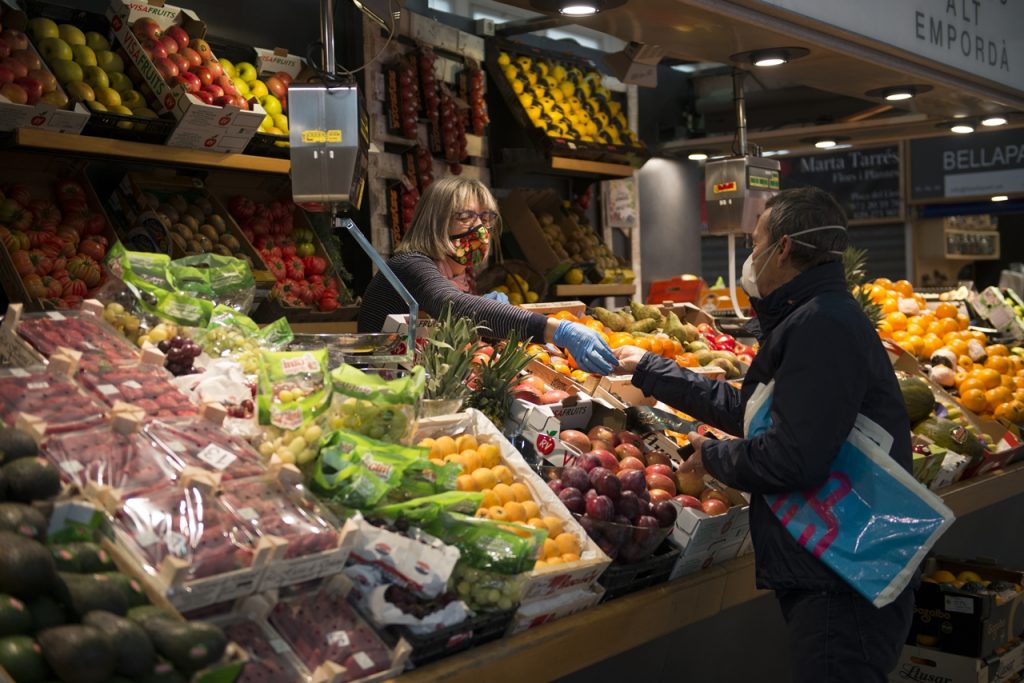 The last weekend of April saw a beginning of a reduction of the lockdown measures via the granting of permission to families to take their children out for walks for up to one hour a day. At the beginning of May, after seven weeks of lockdown, permission for individual exercise in open spaces, allowing people to go walking or jogging outside their homes, has begun the progressive steps of a phased deconfinement.
The Spanish and Catalan governments have made daily presentations throughout the lockdown period; the Spanish presentations, right up until the second week of April, have included, unusual amongst European countries but indicative of historical lines of control in Spain, three uniformed military and police monologues along that of the one medical expert and a politician.
Catalonia has some of the highest apparent mortality rates per capita on the planet and apart from the illness and loss of life to the virus, some other negative aspects have come to light too, such as deeper isolation for those living alone, or in a relationship where one partner is victim of physical or psychological violence from the other.
Furthermore, we have come to learn that nearly half the deaths from Coronavirus have occurred amongst the elderly in old-people's homes; shocking, whilst everyone was aware that the elderly are, by far, the most vulnerable age group, that resources and adequate measures to protect them were not put in place by either the Spanish or Catalan governments right from day one. The other clearly monumentally negative aspect is the economic hardship that for some families is taking them through extremely difficult times. Whilst many families will receive some help from the government there is no easy way out when the law stops  incoming earning activity in its tracks.
We have become more international, statistics-hunters, looking for who is managing the crisis better or worse; what clues there are to a cure from anywhere around the planet; how to stop the pandemic. We have heard from our politicians, the near hour-long, empty speeches of the Spanish president, dangerous incursions into medical advice from the American president, the manoeuvrings of a very Covid-poorly UK Prime Minister, the impersonal but effective approaches from far-eastern governments and some welcome Teutonic clarity from the German Chancellor.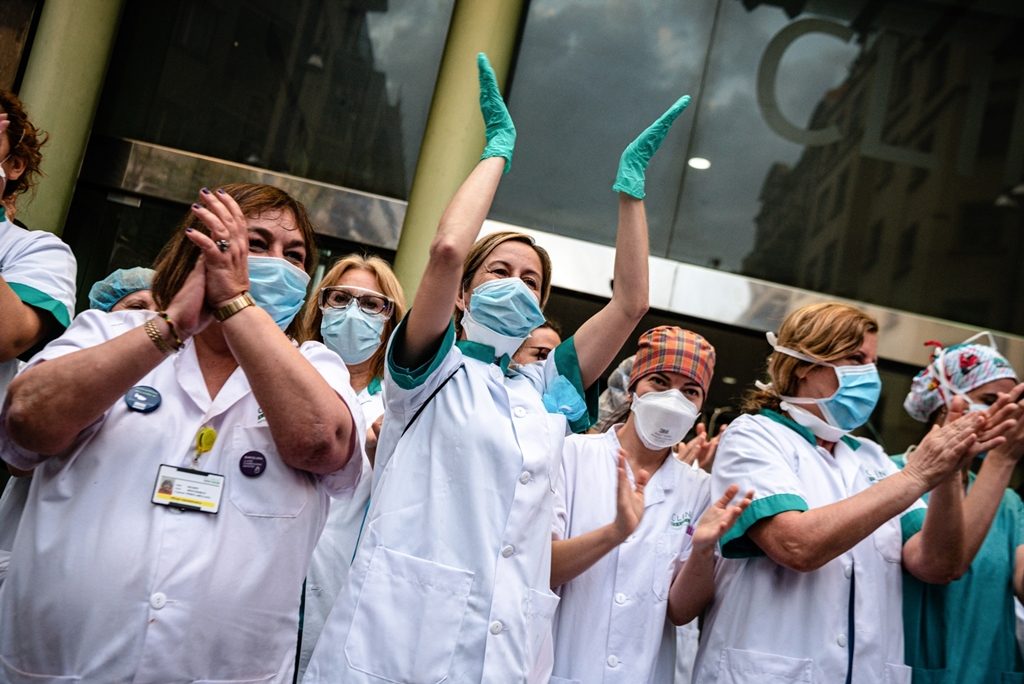 Lockdown has brought out some positive aspects from society, a sense of purpose and unity and, largely, a sense of responsibility in the face of adversity. The day-to-day here in Catalonia is adorned by an open-air, daily round of applause at 8pm, from balconies or people's gardens in support of medical and frontline personnel. Many areas with higher density populations have succeeded in awakening a new sense of community through musical presentations or via innovative ideas to promote participation without close contact; all without leaving your home. Online-everything has boomed.
Amongst all this it has become very clear that our health services have become very under-resourced in recent years, short on staff, materials and equipment. Frenetic attention has been applied from all sectors to address shortcomings during this crisis, from ordinary citizens up to the different levels of government, but a lesson that we surely need to take away from all this is not to allow our governments leave our health services short of resources again in the future.
Streets are largely empty, beaches are empty, countryside is empty; the skies are free of aeroplane trails, wild animals are creeping back into the suburbs and dolphins back to city coastlines, reclaiming territory; the air is cleaner and there is less noise. We could dream of the start of a cleaner environment, halting the spiraling decay of our climate and habitat that has been of our making. If only it were so; but likely this is just Covid-19 wagging a pause finger at us.
---