April is
National Stress Awareness Month
and while stress can be challenging to ignore in the day to day, there are many ways to help manage it. Here are a few experiences from hotels, resorts and spas around the world that show how to manage stress.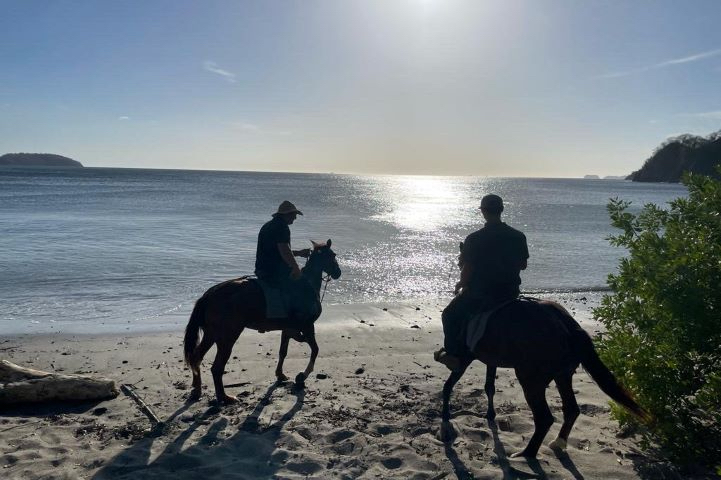 Stress Relief Therapy: The Human and Animal Relationship
For centuries, studies have shown horses to have a calming effect on people, as well as providing therapeutic value in the relationship between humans and animals. Research shows horses may have a sixth sense that can identify anxiety, stress, and fear in humans, thus helping individuals identify these emotions in themselves. Being around horses can help people build confidence, communications skills, trust, social skills and can be a huge benefit for those dealing with stress and anxiety.
For a lifelong memory, try horseback riding through La Estancia and Sugar Beach in Costa Rica with Las Catalinas' La Estancia Equine Experience. First, a guide leads guests to the hillside of Vivero La Estancia and through a path of untouched tropical dry forest all the way to an ocean viewpoint, then descends to Sugar Beach; or as locals call it Playa Pan de Azúcar.
The horses Canela, Luna, Cangrejo, Palomo, Lucero, Juancho, and Jalapeño are happy and healthy, tended to daily by Las Catalinas' thoughtful team. They stretch their legs in the pasture during the day and enjoy the comfort and security of their spacious, individual stalls at night. During this two-hour experience, guests will learn about La Finca and Las Catalinas' current and future initiatives as well as Las Catalinas' Collective Impact efforts in the community dedicated to regenerative agriculture, regenerative tourism, and climate resistance. Experience ($75USD per person) includes a chicken coop visit, 90-minute horse experience, refreshments, and a donation to the Collective Impact program.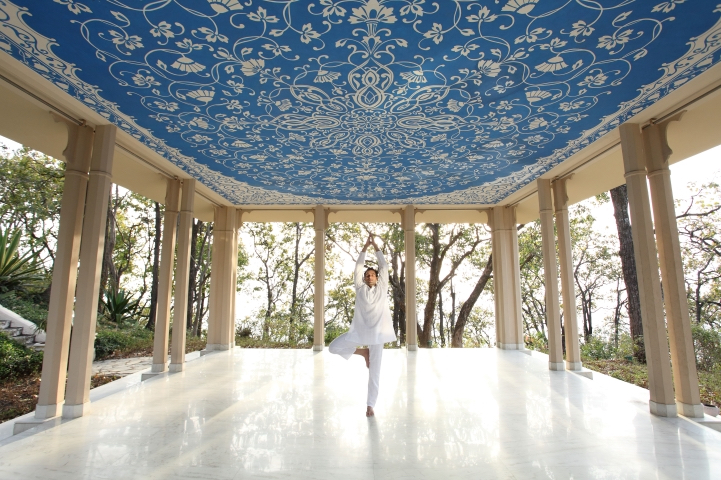 Invest In Self Care: Go On A Himalayan Retreat
For anyone who is seeking inner peace and self-acceptance, Ananda in the Himalayas' Stress Management Program aims to leading a well-balanced, healthy life by reducing stress and relaxing the mind. This program is a customized holistic approach of Ayurveda, Yoga, meditation, and emotional healing to tackle stress naturally. The whole program is designed to provide tranquility to the stressed body & mind and to bring back the natural rhythm of the psychosomatic system. Holistic healing treatments intensify the experience of deep relaxation by removing tensions from physical, mental and emotional levels.
The objective of the program is to improve the nervous system and to stimulate the free flow of energy within the body. Other meditative techniques and emotional healing sessions uses the universal life force energy to break up energy blockages within the body, allowing healing energy to flow again freely and stimulating the body's natural ability to heal itself. The first phase is to understand the basic cause of stress, the imbalance in the body and mind. Planning of the diet and activities is streamlined based on these findings. It helps the body and mind to relax and release the tension accumulated through various deep work treatments. In the second phase, treatments and procedures help to soothe the mind and bring about relaxation on a deeper level. These include sessions on meditation and yoga, which help cleanse the mind and facilitate stress management on a long-term basis. In the third phase of the program, procedures with even deeper impact on the mind and spiritual level.
Prices start at $990USD per night which includes accommodation, all wellness meals, consultations, therapies and treatments and airport transfers.  Located on a 100-acre Maharaja's Palace Estate, Ananda in the Himalayas is a multi-award-winning luxury wellness retreat in the Himalayan foothills, surrounded by the majestic Himalayan Mountains, the birthplace of India's ancient practices of yoga, meditation, and Ayurveda.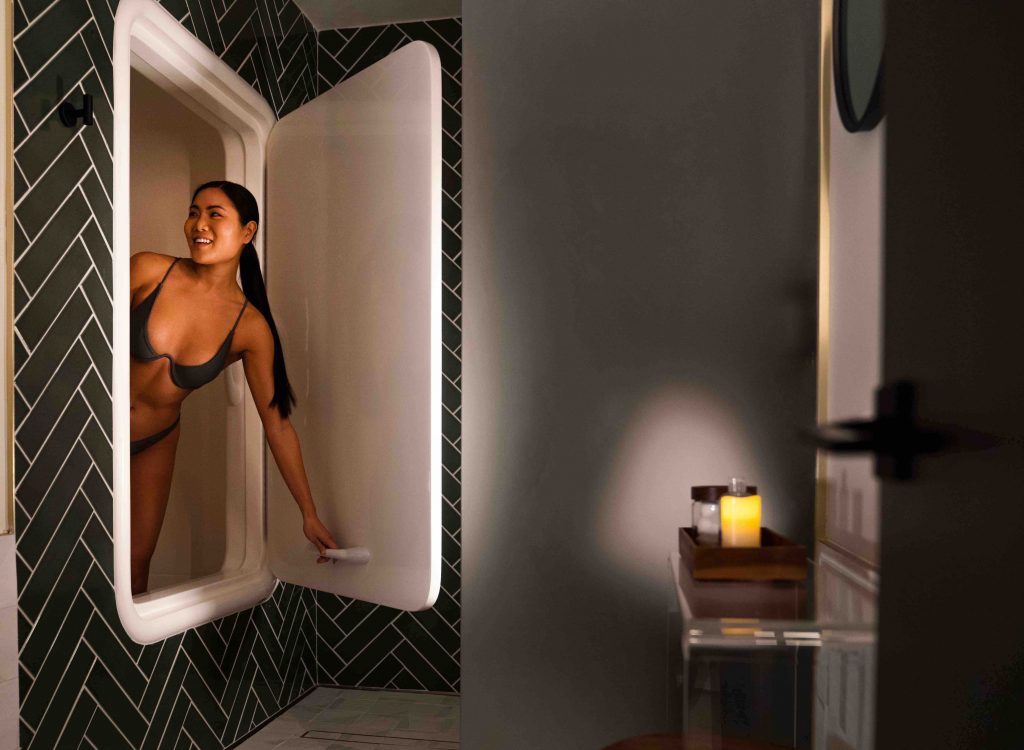 LA's Newest Hidden Gem Combines Unique Stimulus Floatation Tank Treatments with Bio Feedback and Meditation
Nestled along the beautifully restored LA River in the Elysian Valley sits LA's newest center of health and wellness Quantum Clinic, providing spa treatment for your DNA through a pioneering a model of preventative health.  Recently named one of LA's Best Spas by Spa and Beauty Today, Quantum Clinic is pioneering a model of prevention service in today's chaotic wellness environment.  Their treatments empower clients to engage the quantum field and activate their deepest potential for bioregenesis through stress reduction and relaxation.
"All of our services operate in a paradigm called healing through coherence, which is when all the electromagnetic fields in your body operate in harmony with one another and facilitate deep states of relaxation and transcendence," states Quantum Clinic's co-founder, Dr. Katelyn Lehman, Ph.D.  "Our clients love that we combine elements of biofeedback training in heart-brain coherence and frequency therapy as a core part of all our service offerings. And people consistently say that they've never quite experienced anything like our service or facility before."
The practitioners at Quantum Clinic offer the opportunity to reset your baseline with evidence-based services rooted in an understanding of epigenetics and biophysics to promote deep cellular resonance and heart-brain coherence through the following treatments:
Floatation-REST or reduced environmental stimulus therapy: increasingly the go-to service offering for elite athletes and special forces, what sets this service apart from other facilities is the inclusion of evidence-based Frequency Protocols that are played in the surround-sound speakers of their elegant floatation tanks.  Research on Floatation REST demonstrates it is an effective therapy for a variety of stress-related disorders, rheumatoid arthritis, musculoskeletal disorders, and chronic pain. Floatation REST has also been researched as an effective offering for people with anxiety, depression, addictions, and trauma.
The Scalar Upgrade:  This service is delivered using a plasma energy device, The Rasha, with a Base-12 frequency collection that protects, enhances, and harmonizes the autonomic nervous system. This technology-assisted service relieves stressors, transmutes negative habitual patterns, supports relaxation, cellular detoxification, and healing from electro-smog and geopathic stress. Their frequency generating software empowers participants to experience cutting-edge resonance science for self-healing.
Quantum Clinic began development in 2020 by Dr. Katelyn Lehman, Ph.D., and Dr. Maria Ramos, Psy.D., with a vision to create an infrastructure that provided intense transformation and self-healing. Bridging their combined expertise across mental health in complex emergencies, treating trauma, addiction, and stress, the result is a relaxing and healing experience unlike anything else in Southern California.
"When you are empowered with the tools to reverse stress and connect to your inner wisdom, everything changes," states Dr. Maria Ramos. "You become lighter. You show up differently for the task at hand. You deepen your compassion for yourself and others. You gain clarity on your purpose, and courage to fulfill your mission."
Quantum Clinic offers monthly events and classes.  Their shop carries a variety of natural and organic products from brands like Ingredients, Nature of Things, Campo, Saya, and Esker. The shop also carries artisanal products like incense, artist sculptures and prints, journals, self-improvement books, and the HeartMath biofeedback sensor used in their services.