Sometimes, we need a little something to heighten reality
Whether you're trekking to Yangpachen, hard at work in your space capsule, or home with family and friends, we all appreciate the little things that add to our experiences.  The following are staff picks for better snack time.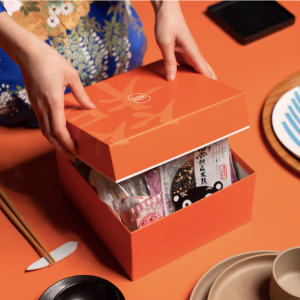 Bokksu
All the best treats from Japan delivered to your doorstep each month in a lovely package. Our first box came filled with items that later accompanied our favorite anime. In doing so, we also got to know Japanese culture a little better through a variety of fun and colorful brands. In some cases the offerings are more familiar to our American palette. Country Ma'am Matcha Chocolate chip cookies, stuffed with matcha, are certainly yummy. But, for the more adventurous, those who seek to be challenged by authentic snacks, the Seaweed Tempura offered a briny little crisp flavored by Sudachi citrus fruit. Each beautifully packaged box contains a combination of Candies, chocolates, Matcha, Senbei, baked goods and more. Always an exciting surprise. So, whether you're into the great works of Akira Kurasowa, the most complex in psychological anime, or you're simply going on a Godzilla binge, we recommend trying the snacks from Bokksu as a compliment to your viewing pleasure. Every box supports a small, family business in Japan, which helps support their traditions. $49 per mo $39 per box when you subscribe for 12 months.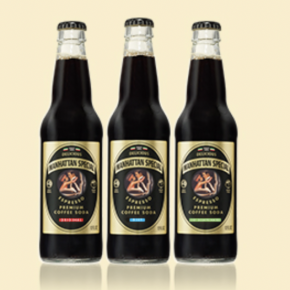 Manhattan Special
Years ago, on recommendation through friend of The Met, Josh Millar, we visited the now famous PARM restaurant on Mulberry Street, New York. The meaning of that stop was to try the Meatball Hero, which is still one of the best sandwiches we have shoved in our mouths. To wash it down we ordered a Manhattan Special, a sparkling espresso soda. The very next day, while on a tour of Brooklyn guided by another friend of ours, David Ohliger, we learned that the Manhattan Special was actually a Brooklyn thing, with the Italian soda named after the Manhattan Bottling Corporation, located on Manhattan Avenue, Brooklyn, NY. The point of all this is that this effervescent beverage is delizioso – the perfect accompaniment for Italian cooking, Sunday games, or another round of The Godfather I and II.
A dozen 12 oz bottles – $17.95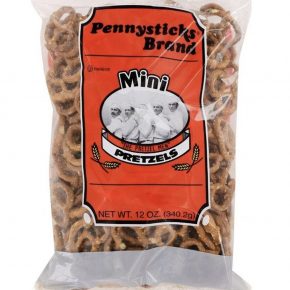 Pennysticks Brand Pretzels
As I'm writing, I am snacking on Pennystick's "Stick Pretzels" and drinking Virgil's Root Beer. A great combination. In a way, I feel you've just got two snacks for one. But, we'll save Virgils for another entry. For now, I want to tell you a story about an immigrant from Germany named Adolph Benzel. In 1911, he and his family rode a boxcar to Altoona, PA  with little more than a dream of establishing a bakery and an Old World recipe for pretzels. Over 110 years later Benzel's Pretzel Bakery, INC is still producing a fine product. Quite a story. What is even more of a story is that 12 oz of these tiny rods of American history can be found at the $ Store for what is now, due to inflation, $1.25.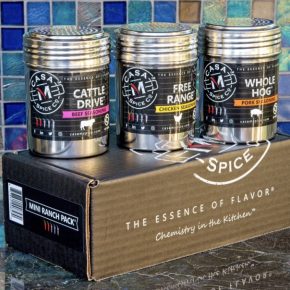 Casa M Spice Co®
Some of us prefer to make our SNACKS at home. And, Casa M Spice Co® is a new brand of premium, low sodium spices that add delicious spice without the usual high amount of salt. The flavor profiles of Casa M Spice blends for chicken, pork, beef, lamb, fish, and vegetables have been perfected over the course of two decades and are now available for consumers to share with family and friends at every meal. With a fraction of the salt in typical spice blends, Casa M lets home cooks spice confidently while controlling the amount of salt. If you are looking for an easy way to get several of Casa M Spice Co®'s delicious spice blends at one great price, try the Mini Ranch Pack®. It comes with three 10-ounce stainless steel shakers of Cattle Drive®, Free Range® and Whole Hog®, seasonings designed specifically for beef, chicken and pork – $44.99
AND OTHER SUNDRIES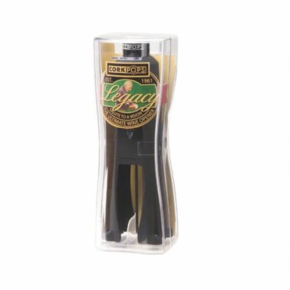 Cork Pops Legacy Wine Opener
Sometimes, we want to open a bottle of cheap red but can't find the corkscrew. Maybe, the joy of opening wine has become drab due to the antiquated tools taking up space in the drawers of our bar. I don't know. Well, the good folks at Cork Pops have created the Cork Pops Legacy Wine Opener to help put the fun back into removing the cork from a bottle of wine.Using a low-pressure inert gas cartridge to gently pop the cork from a wine bottle, with the fun POP you get when opening a bottle of champagne, simply insert the needle straight down through the cork, press once, and the cork pops out.
The Cork Pops Legacy Wine Opener offers a unique single step motion for effortless cork removal, as well as incorporating an enhanced foil removal system, patented cork ejector, and user-friendly rubberized finish. Show your partner you're not a wine snob and put the POP back into wine Designed to fit all traditional wine bottles as well as flanged lip bottles. Comes packaged with one cartridge which will open between 60-80 bottles of wine – $34 CorkPops.com and Amazon.
This post is partially sponsored